MSM with Organic Sulfer Complex
Dr. Mercola Premium Products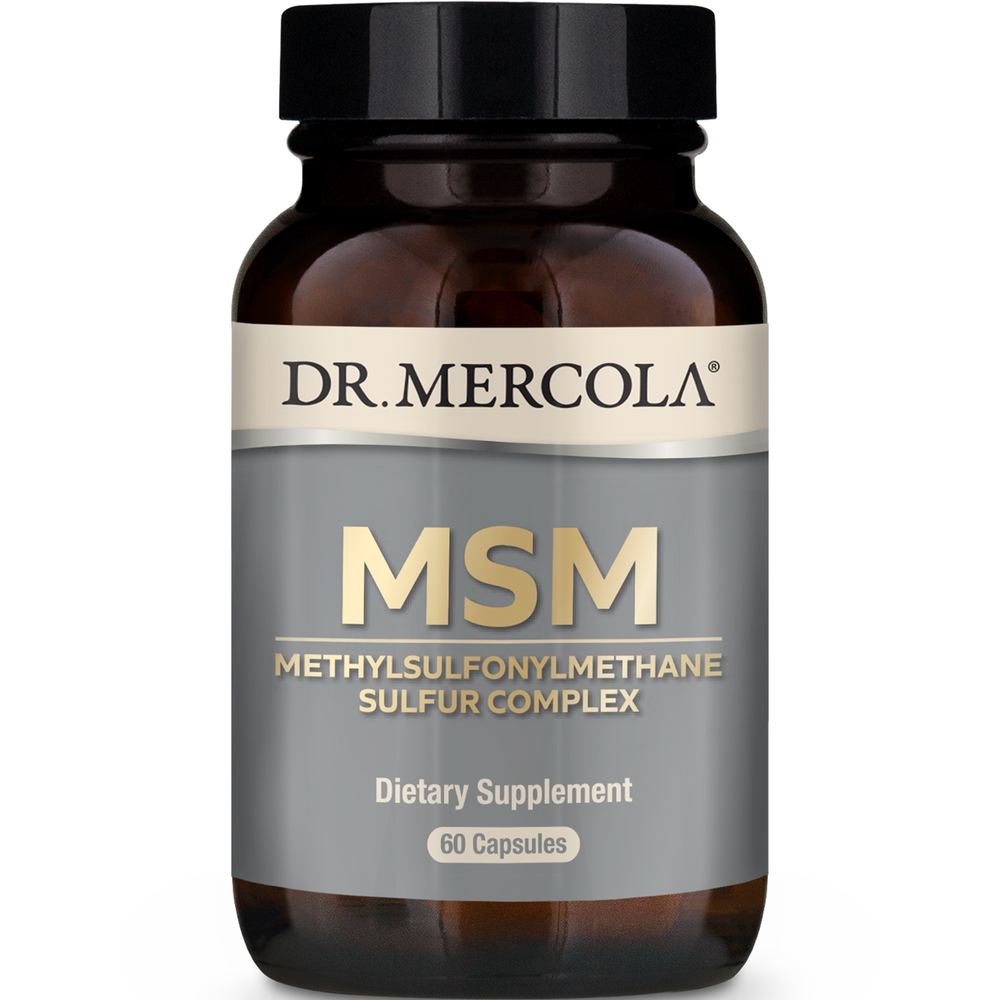 SKU: MER-10075
Uses a dedicated production facility to make its MSM – Reduces the chance of other contaminants and chemical toxins infiltrating the final formula.
Maintains formidable certification levels for its dedicated facility – Certifications include cGMP-compliant, ISO9001 (2008 registered), and FSSC22000 (2010 certified facility).
Utilizes real-time process control technology to monitor every facet of production – Helps deliver a consistent high-quality product.
Goes the extra mile and expense in testing – Each MSM batch is third-party tested and exceeds USP MSM monograph standards for dietary supplements.
Delivers MSM that has additional benefits – Formula is Kosher and Halal certified… gluten-free, non-shellfish derived… and vegan.
Adults, as a dietary supplement, shake before use, and take six (6) sprays an hour before bedtime as needed.
Serving Size: 2 Capsules
Amount Per Serving
OptiMSM® ... 1000mg
(Methylsulfonylmethane)
L-Methionine ... 100mg
R-Alpha Lipoic Acid ... 25mg
(from Sodium R-Alpha Lipoate)
Organic Sulfur Vegetable Blend ... 25mg
(Garlic, Broccoli, Collard greens, Cauliflower and Kale)
Other Ingredients: Capsule (Hydroxypropyl methylcellulose) and Silicon dioxide
DO NOT SPRAY IN EYES. KEEP OUT OF REACH OF CHILDREN. DO NOT USE IS SAFETY SEAL IS BROKEN. DO NOT USE BEFORE OR WHILE OPERATING A MOTOR VEHICLE OR HEAVY MACHINERY. IF YOU ARE NURSING, PREGNANT, HAVE AN AUTOIMMUNE OR DEPRESSIVE DISORDER, ARE TAKING MEDICATION OR HAVE A MEDICAL CONDITION, CONSULT YOU PHYSICIAN BEFORE TAKING THIS PRODUCT.