MultiMin
Allergy Research Group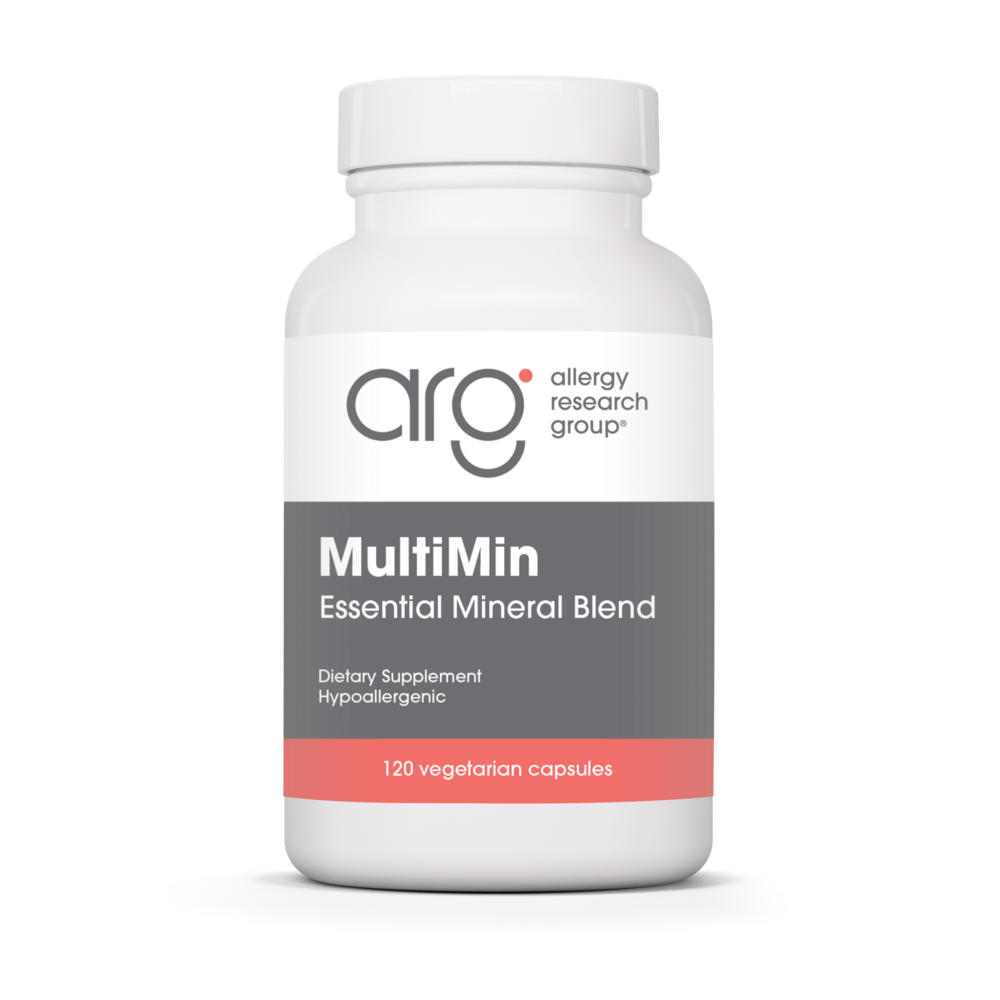 SKU: ARG-70210
Allergy Research Group's classic mixed mineral formulation, as developed by Stephen A. Levine, Ph.D. MultiMin provides macrominerals, trace minerals, and ultra-trace minerals. Glutamic acid is included as a mildly acidifying agent.*
Suggested use:
As a dietary supplement, 1 capsule one to three times daily with meals, or as directed by a healthcare practitioner.


Serving Size: 1 Capsule


Amount Per Serving
Calcium ... 83mg
(as Calcium Citrate)
Iron ... 6mg
(as Ferric Ammonium Citrate)
Magnesium ... 83mg
(as Magnesium Glycinate)
Zinc ... 10mg
(as Zinc Citrate)
Selenium ... 33mcg
(as Sodium Selenite)
Copper ... 500mcg
(as Copper Sulfate)
Manganese ... 5mg
(as Manganese Sulfate)
Chromium ... 133mcg
(as Chromium Picolinate)
Molybdenum ... 83mcg
(as Sodium Molybdate)
Potassium ... 33mcg
(as Potassium Chloride)
Boron ... 57mcg
(as Boric Acid)
Vanadium ... 67mcg
(as Vanadium Pentoxide)
Glutamic Acid ...67mg

Other ingredients: Hydroxypropyl methylcellulose, L-leucine.
WARNING: Accidental overdose of iron containing products is a leading cause of fatal poisoning in children under 6. Keep this product out of reach of children. In case of accidental overdose, call a doctor or a poison control center immediately.

This item may contain a chemical known to the State of California to cause cancer, birth defects, or other reproductive harm. Under CA Prop 65, it is required to include an additional labeled warning for the CA public.