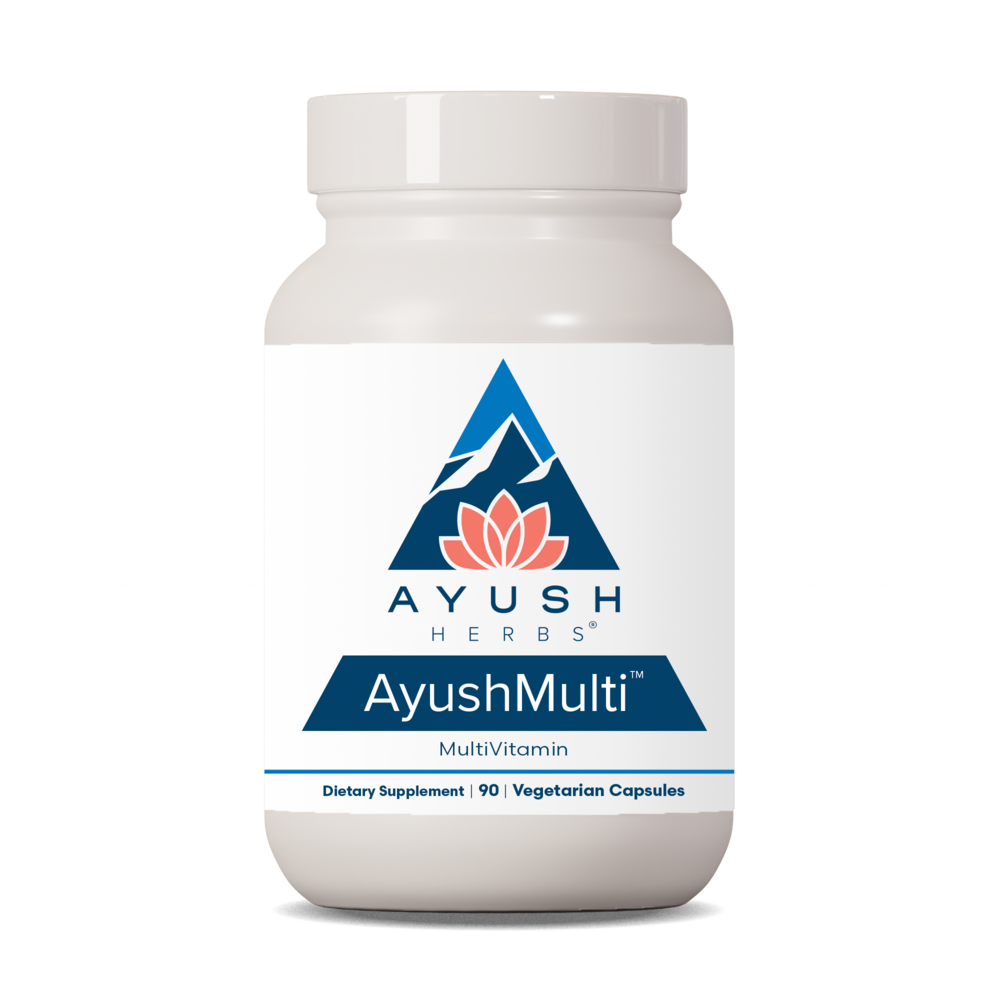 SKU: AY-142
Multivitamin Dietary Supplement. Each nutrient undergoes a process of individual micro-coating that prevents oxidation and provides a time release action of the nutrients in the body.
As a dietary supplement for adults, take 2 capsules daily, preferably at mealtime. Seek the advice of your physician if you are using any medications.

Serving Size: 1 capsules


Amount Per Serving
Vitamin A ...11.000 IU
(5,500 IU as palmitate and 5,500 IU as beta carotene)
Vitamin D3 ...1,000 IU
(as cholecaliferol)
Vitamin E ...40 IU
(as d-alpha tocopheryl acetate)
Vitamin K2 ... 100 mcg
(as MenaQ7® menaquinone-7)
Thiamin ...20mg
(Vitamin B-1)
Riboflavin ...20mg
(Vitamin B-2)
Niacin ...66mg
(as niacinamide)
Vitamin B6 ...24mg
(as pyridoxine)
Folate ... 1600mcg
(as Quatrefolic® (as [6S]-5-Methyltetrahydrofolic acid, glucosamine salt))
Vitamin B12 ...400 mcg
(as methylcobalamine)
Biotin ...2000mcg
Pantothenic Acid ...270mg
(as Vitamin B5)
Iodine ...200mcg
(as potassium iodide)
Zinc ... 20mg
(as OptiZinc®)
Selenium ... 70mcg
(as Amino Acid Chelate)
Copper ... 1mg
(as citrate)
Manganese ... 2mg
(as citrate)
Chromium ...100mcg
(as ChromeMate®)
Molybdenum ...100mcg
(as glycinate chelate)
N-Acetyl L-Cysteine ... 40mg
Lycopene 10% ... 10mg
Lutein Esters 20% ... 10mg
(from Lutemax®)
Trikatu Blend ... 10mg
(Zinzigiber officinale (root), Piper nigrum (berries), Piper longum (seed)
Boron ... 2mg
(from citrate, asparate, glycinate)
Vanadium ... 5mcg
(sulfate)
Other Ingredients: Hydroxypropyl Methylcellulose (capsule), Powdered cellulose, Leucine, Silica.
Does Not Contain:
Milk, Soy, Egg, Wheat
Keep out of reach of children.
Do not use if seal is broken.