Mushroom Complex SAP
Nutritional Fundamentals for Health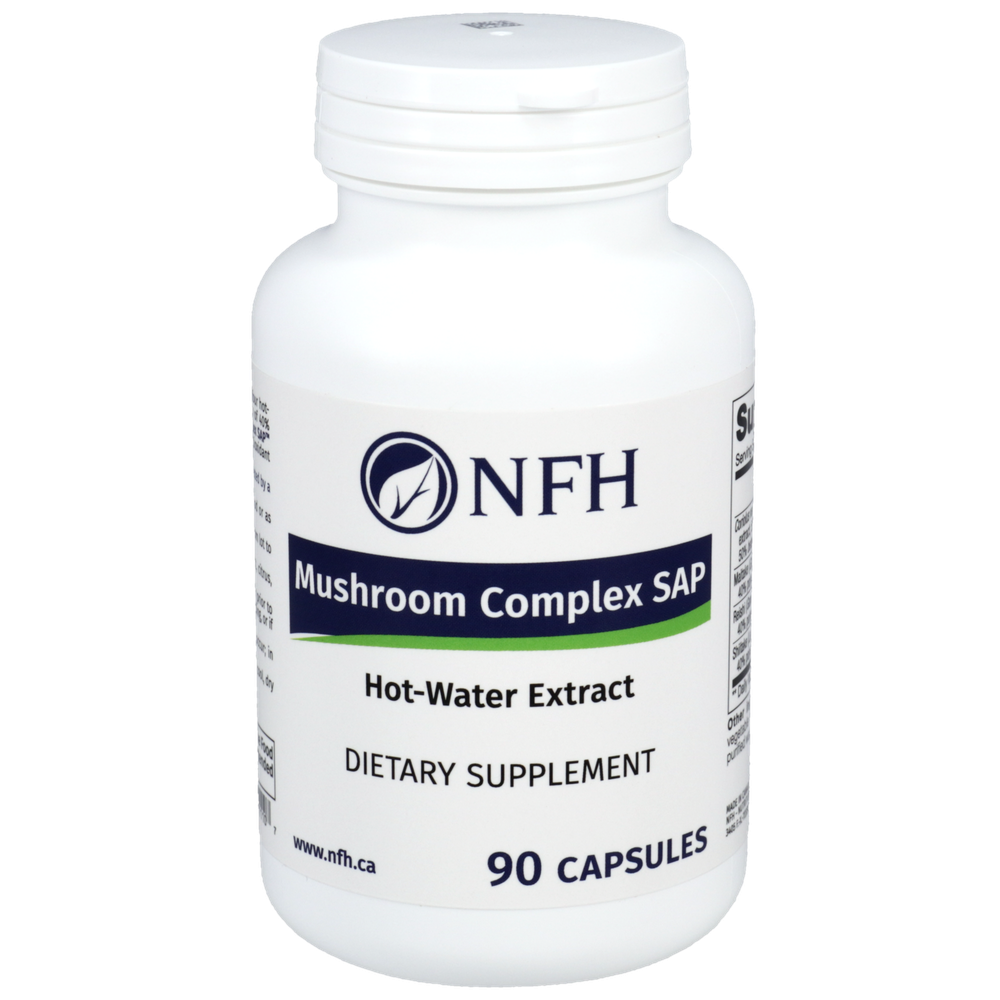 SKU: NFH-1110
Mushroom Complex SAP™ provides a synergistic blend of four hot water-extracted mushrooms standardized to 40% polysaccharides for maximum efficacy.* Mushroom Complex SAP™ is formulated to support healthy immune function and antioxidant activity, and promote a healthy inflammatory response.*
Take 3 capsules daily with food or as directed by your health-care practitioner.
Serving Size: Three Capsules
Amount Per Serving
Reishi Extract ... 300mg
(Ganoderma lucidum)
(40% polysaccharides, 30% beta-glucans)
Maitake Extract ... 300mg
(Grifola frondosa)
(40% polysaccharides, 40% beta-glucans)
Shiitake Extract ... 300mg
(Lentinula edodes)
(40% polysaccharides, 25% beta-glucans)
Coriolus Versicolor Extract ... 300mg
(Trametes versicolor)
(55% polysaccharides, 50% beta-glucans)
Other Ingredients: Vegetable magnesium stearate and a non-GMO vegetable capsule composed of vegetable hypromellose and purified water.
This product does not contain
preservatives
artificial flavor
artificial color
dairy
starch
wheat
gluten
yeast
soy
citrus
eggs
GMOs
CAUTION
Consult a health-care practitioner prior to use if you have diabetes, if you are pregnant
or breast-feeding, or if you are taking blood thinners (anticoagulants).
Known adverse reactions
Hypersensitivity/allergy can occur; in which case, discontinue use.
NOTE
Polysaccharide and beta-glucan content may vary from lot to lot.