Myrrh
Professional Formulas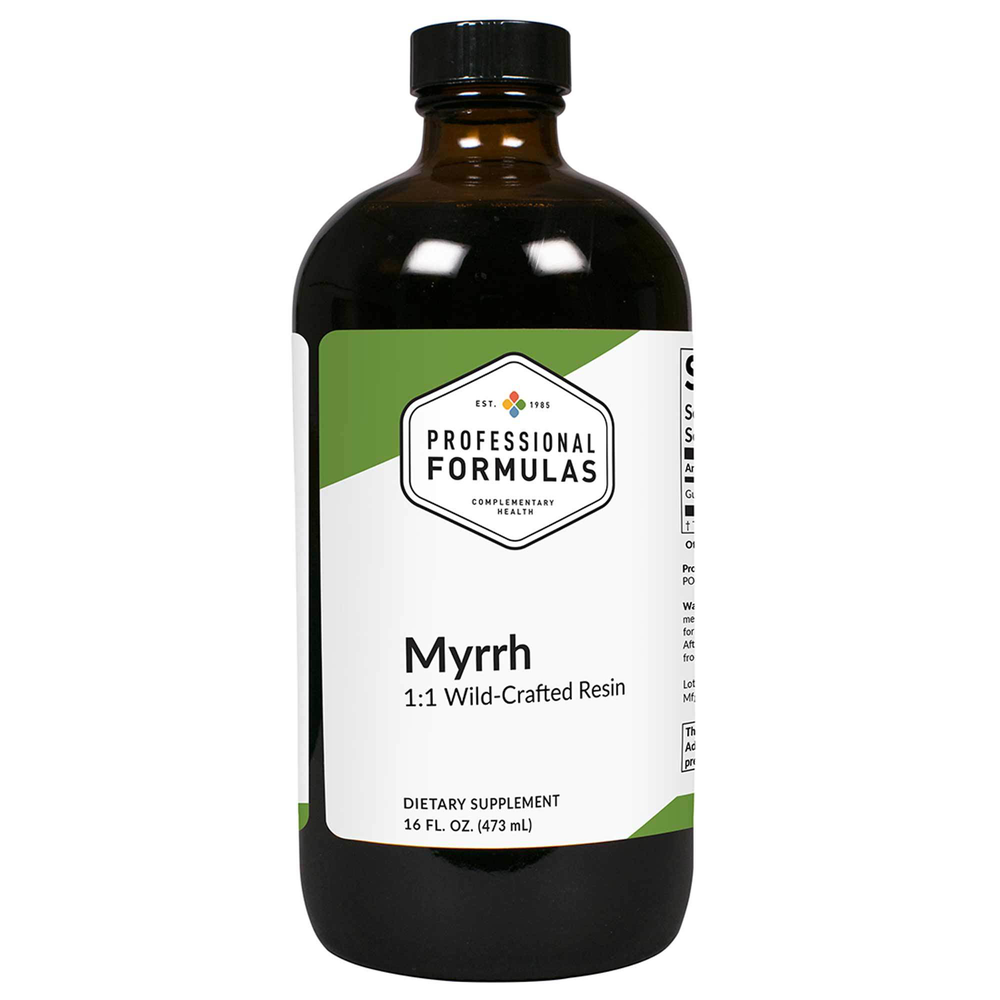 SKU: PRO511-BMYRR16
Myrrh (Commiphora molmol) is an herbal formula that supports respiratory as well as throat and mouth health.
Aids in the treatment of tonsillitis, gingivitis, and bronchial infection.
Suggested Use:
As directed by your healthcare professional.
Serving Size: 1 Teaspoon
Amount Per Serving
Gum Myrrh Resin Extract (1:1) 4.9 mL
(Commiphora molmol)
Other Ingredients: Grain alcohol (30%) and purified water.
Botanical Name: Commiphora molmol Resin 1:1.
Hypo-Allergenic
Vegetarian Accepted
Gluten-Free
Warning:
Consult a health professional before taking this or any other product.
Consult your physician for more information.
Keep out of reach of children. Store in a cool, dry place. Safety-sealed for your protection and for product freshness. Do not use if seal is missing or broken