N-A-C 500mg
Jarrow Formulas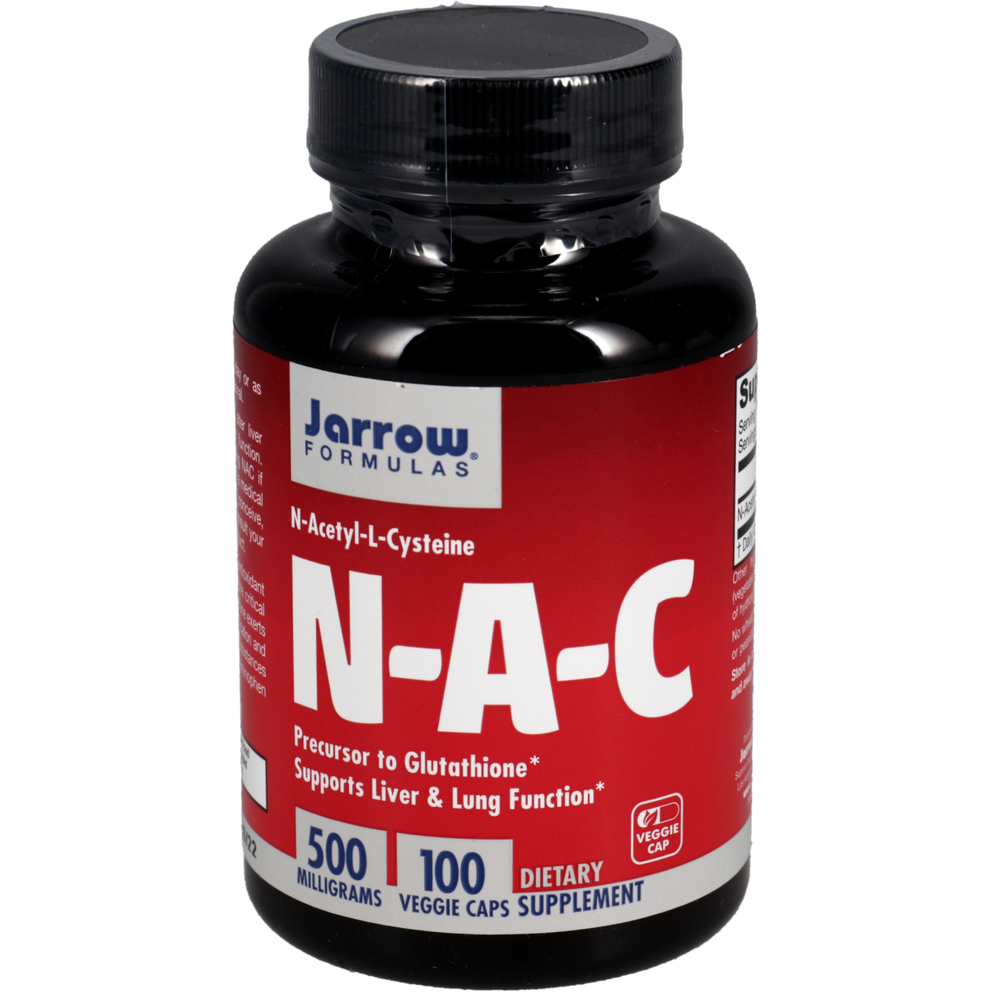 SKU: JAR-NAC
NAC
N-Acetyl-L-Cysteine
Precursor to Glutathione*
Supports Liver & Lung Function
N-Acetyl-L-Cysteine (NAC) is a powerful antioxidant amino acid and a precursor in the body to the critical endogenous antioxidant glutathione.* Glutathione exerts a variety of protective effects, including detoxification and intracellular defense against oxidative stress.* Substances known to reduce glutathione status are acetaminophen and alcohol.*
Take 1 capsule 1 or 2 times per day or as directed by your qualified healthcare professional.
Serving Size: One Capsule

Amount Per Serving
N-Acetyl-L-Cysteine ... 500 mg
Other Ingredients: Cellulose, magnesium stearate (vegetable source) and silicon dioxide. Capsule consists of gelatin.

No wheat, no gluten, no soybeans, no dairy, no egg, no fish/shellfish, no peanuts/tree nuts
Prolonged or elevated intake may alter liver function tests without affecting actual liver function. Inform your physician that you are ingesting NAC if you undergo liver function tests. If you have a medical condition, are pregnant, lactating, trying to conceive, under the age of 18, or taking medications, consult your healthcare professional before using this product.
KEEP OUT OF REACH OF CHILDREN.
These statements have not been evaluated by the Food and Drug Administration. This product is not intended to diagnose, treat, cure, or prevent any disease.