N-Acetyl-L-Cysteine
Neurobiologix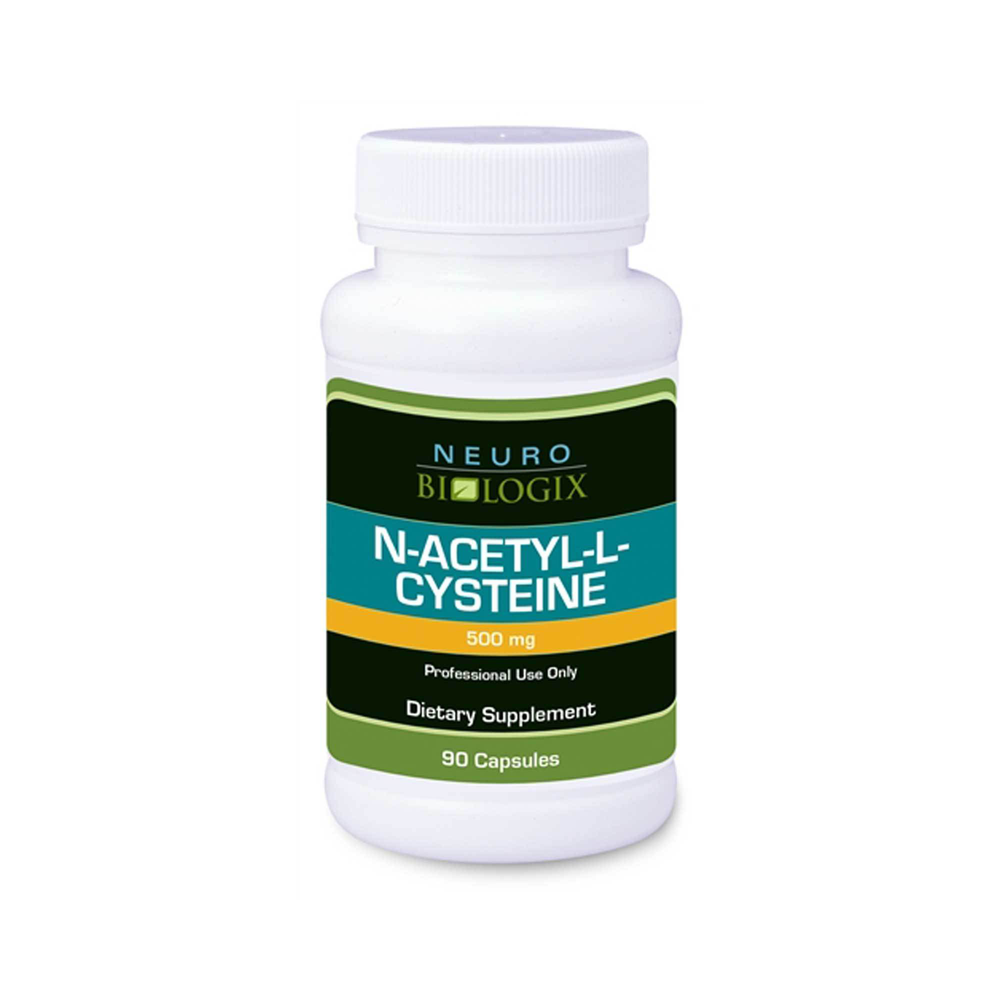 SKU: NEU866-6
Glutathione precursor

This derivative, L-cysteine, of the amino acid cysteine is often used as the preferred substrate for intracellular glutathione synthesis. It also assists detoxification, provides cellular antioxidant protection, and is much safer than cysteine.*

Suggested Use:
Take 1 to 2 capsules daily or as recommended by your healthcare provider.


Serving Size: 1 Capsule

Amount Per Serving
N-Acetyl-L-Cysteine ... 500mg
(NAC)

Other Ingredients: Vegetarian capsule (hydroxypropyl methylcellulose, water), microcrystalline cellulose, ascorbyl palmitate, and silicon dioxide.

Caution: If you are pregnant or nursing, taking prescription medication, or have a medical condition, consult your healthcare practitioner before use. KEEP OUT OF REACH OF CHILDREN.