NAC 600mg
Pure Encapsulations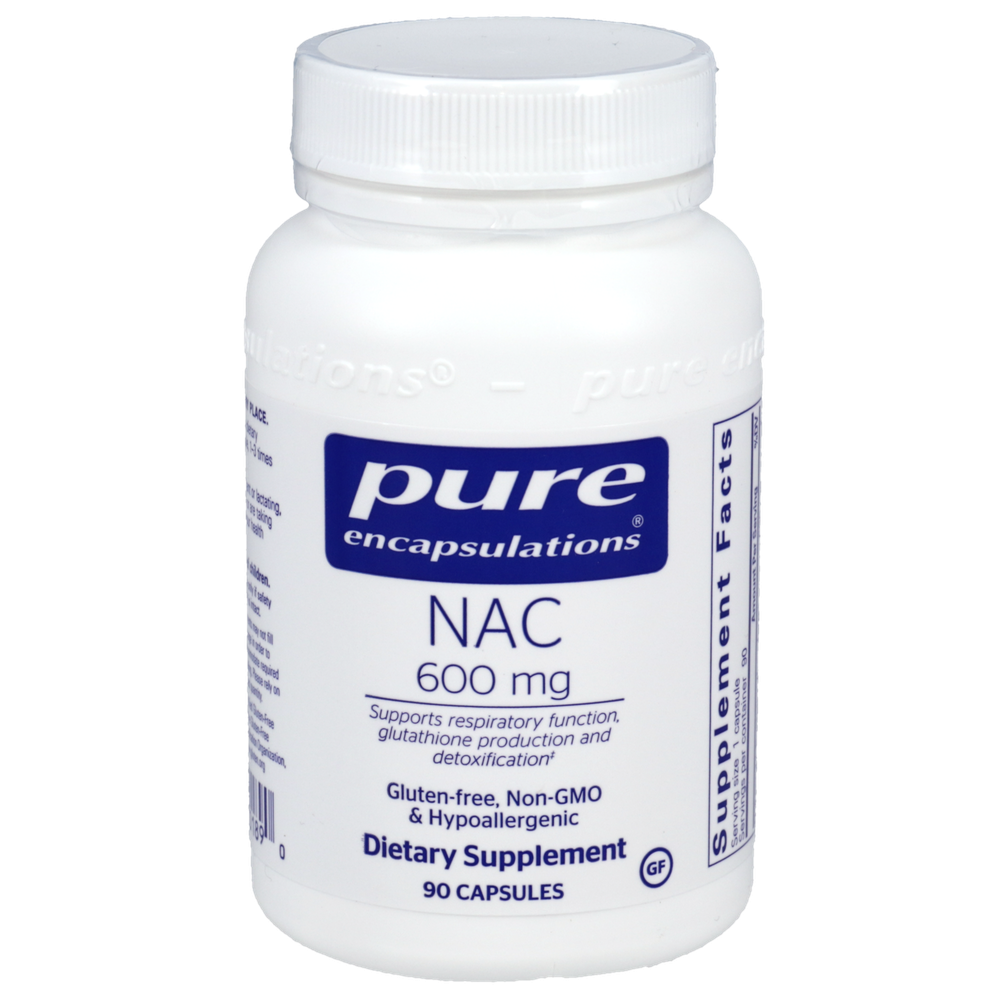 SKU: PUR-NA69
N-Acetyl-l-Cysteine (NAC) is a cellular antioxidant support that specifically promotes healthy lung tissue. N-Acetyl-l-Cysteine (NAC) is a free radical scavenger that supports glutathione levels in tissues.*
Supports cellular antioxidant defense system*
Promotes healthy lung tissue*
Made with hypoallergenic ingredients
* N-Acetyl-l-Cysteine (NAC) is a derivative of the dietary amino acid l-cysteine. NAC has a high affinity for lung tissue, which it supports through mucolytic and antioxidant action. By disrupting disulfide bonds, NAC thins mucus. It is a powerful free radical scavenger and thus supports the bodys natural defense system. NAC supports tissue levels of glutathione, a key component of the antioxidant defense system. It also has the ability to help chelate heavy metals.
*NAC provides powerful nutritional support to cells as an antioxidant and specifically supports healthy lung functioning through its mucolytic capability.
Take 3 capsules daily, in divided doses, between meals.
Serving Size: One Vegetable Capsule
Amount Per Serving
N-Acetyl-L-Cysteine ... 600mg
(free-form)
Other Ingredients: ascorbyl palmitate, vegetarian capsule (cellulose, water)
WARNING
If pregnant, consult your physician before taking this or any other product.