NAD+Gold
Quicksilver Scientific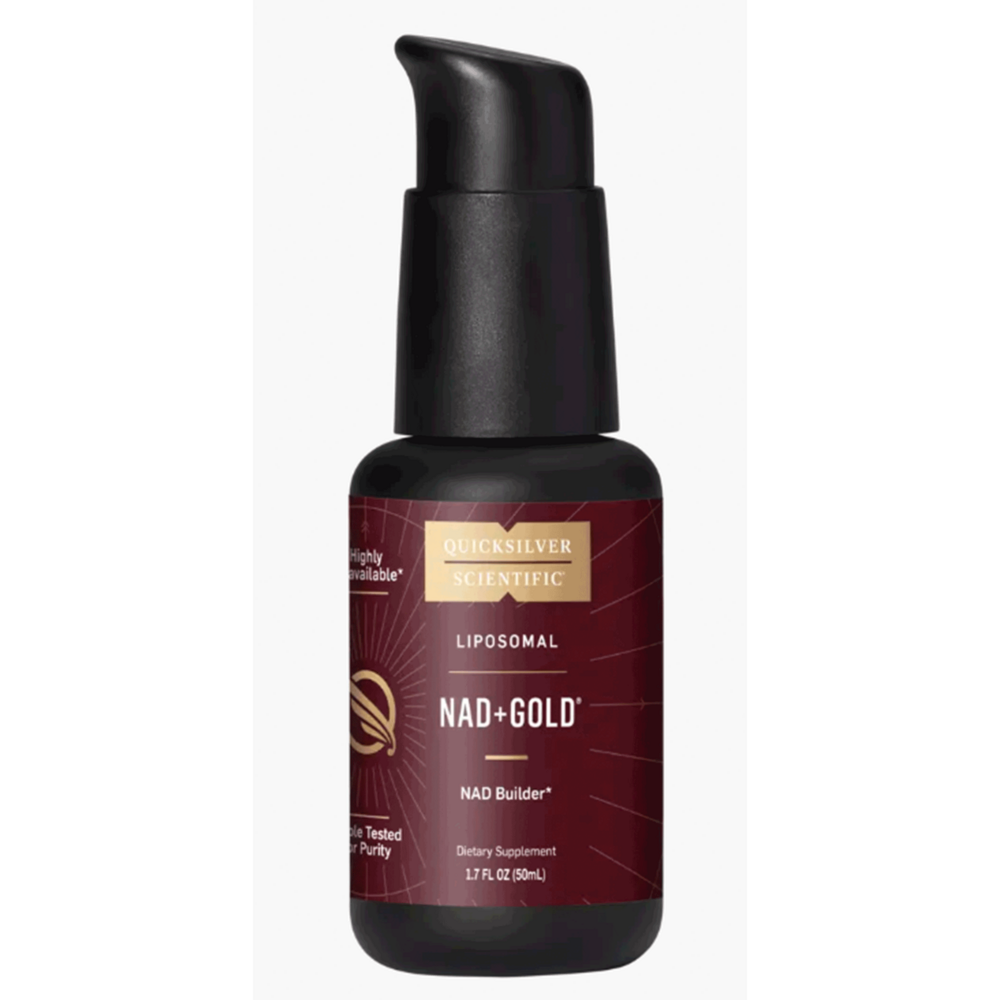 SKU: QSL-Q1136
NAD+ Gold is a potent source of nicotinamide mononucleotide (NMN), a stable precursor to NAD+, the body's cellular energy and age management molecule. NMN is rapidly absorbed and converted into NAD+, which participates in numerous biological processes and enzymatic reactions throughout the body. Our liposomal delivery allows for rapid tissue uptake of NMN, swiftly delivering this potent age management elixir into your cells.
Take 2 pumps by mouth. Hold in mouth 30 seconds before swallowing. Repeat to desired dosage or as directed by a healthcare professional. Take on an empty stomach, at least 10 minutes before meals. Use within 90
days of opening.
Serving Size:
1 mL (2 Pumps)
Amount Per Serving
NMN
... 50mg
(β-Nicotinamide mononucleotide)

Trimethylglycine
... 50mg
(from betaine)


Other Ingredients:
Water, glycerin, ethanol, phospholipids (from purified sunflower seed lecithin), vitamin E (as tocofersolan, and natural mixed tocopherols)
Refrigerate Upon Receipt
This product should be refrigerated upon receipt. It leaves our warehouse frozen and is shipped with an ice pack. If your product arrives warm do not worry. Our heat sensitive products can be exposed to high temperatures for short periods of time (5-7 days) with no damage to the product.