Nanoemulsified D3K2
Quicksilver Scientific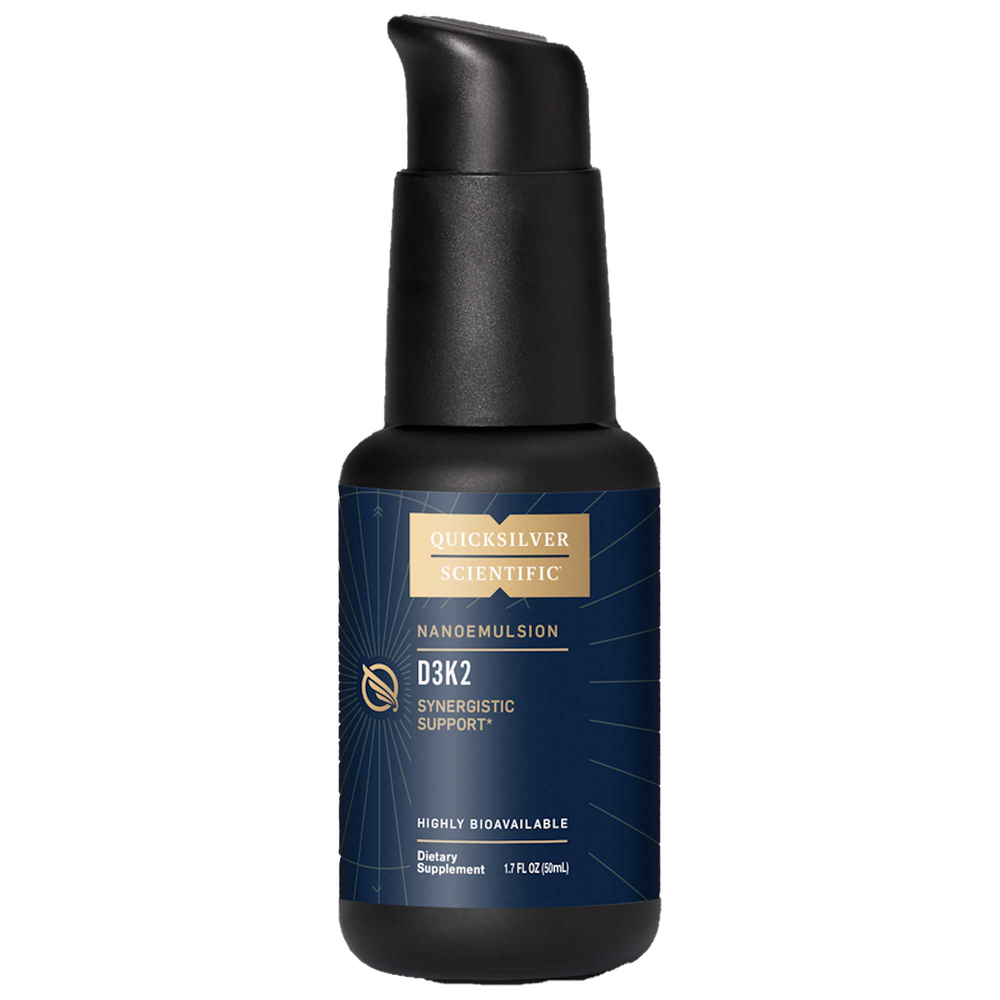 SKU: QSL-Q1023
Vitamin D is one of the most critical nutrients for overall health. Vitamin D allows our body to efficiently absorb calcium and contributes to healthy bones. It is necessary for normal immune function, helps regulate inflammation , and contributes to balanced mood. Vitamin D is very effective when taken in conjunction with vitamin K.*
Supports strong bone function*
Supports immunity and mood*
Helps promote healthy arteries*

Suggested Use:
Take 1 pump by mouth 1-2 times daily. Hold in mouth 30 - 90 seconds before swallowing. Repeat to desired dosage or as
directed by a healthcare professional. Take on an empty stomach, at least 10 minutes before meals


Serving Size: 0.5ml (1 Pump)

Amount Per Serving
Vitamin D ... 62.5 mcg (2500IU)
(as cholecalciferol)(D3)
Menaquinone MK-7 ... 90mcg
(Vitamin K2)

Other Ingredients: Water, Glycerin, Ethanol, Tocofersolan, Highly Purified Phospholipids, Natural Mixed Tocopherols, and Natural Citrus Oils.
If pregnant, consult physician before use.