Nanosol D-3 Liposomal Spray
Sabre Sciences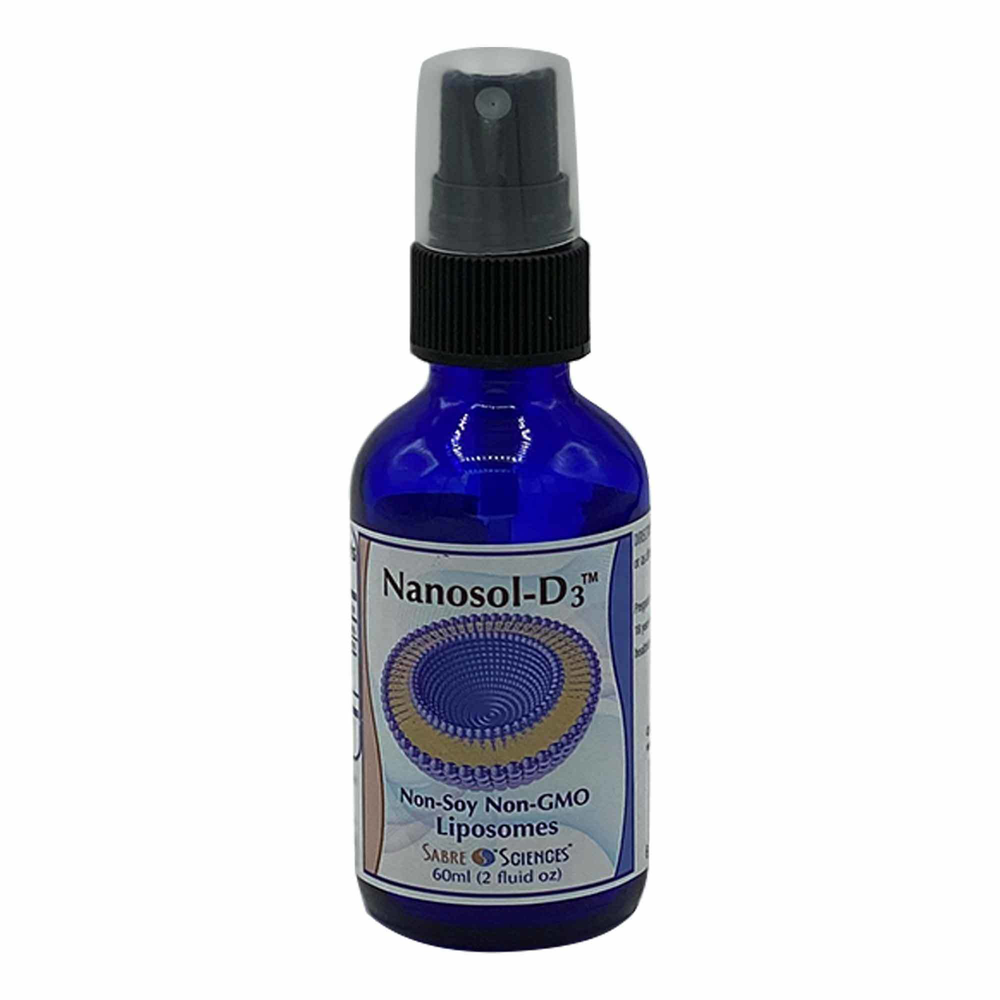 SKU: SAB223-SB0017
Sabre Sciences Nanosol D3 liposomal liquid with K2 provides 1000 IU of vitamin D3 per spray. Vitamin D3 is essential for immune system function, Dopamine production and over-all health.
Suggested use for:
•
Immune support
•
VDR genetic mutations
•
Healthy bones (bone density)
•
Calcium absorption
•
Moods
•
Seasonal depression
•
healthy kidney function
•
healthy liver function
1 to 5 sprays daily under tongue in AM or as directed by health care professional. Shake well before use. Keep refrigerated or in a cold dark place.
Serving Size:
1 spray (185 mcl)
Amount Per ServingVitamin D3
as cholecalciferol ... 1000IU (Daily value 250%)
Vitamin K2 as menaquinone
... 80mcg (daily value 100%)
Liposomal proprietary blend:
phosphatidylcholine (from non-GMO sunflower lecithin) 80mg.
Other Ingredients:
Purified Deionized Water, Glycerin, Xanthan Gum, Gum Arabic, Stevia, MCT, Potassium Sorbate
Caution
If you are pregnant, breastfeeding or taking medications, consult a healthcare practitioner
before use.
Keep out of reach of children.
Do not use if seal is missing or broken.
Consult your healthcare provider before taking this product if you are taking Coumadin, Warfarin or other anticoagulant medications.
This product does not contain wheat, yeast, gluten, eggs, dairy, soy, corn, artificial flavors, sugar or toxic preservatives.
It looks like there are no similar
products available