Natranix
Ortho Molecular Products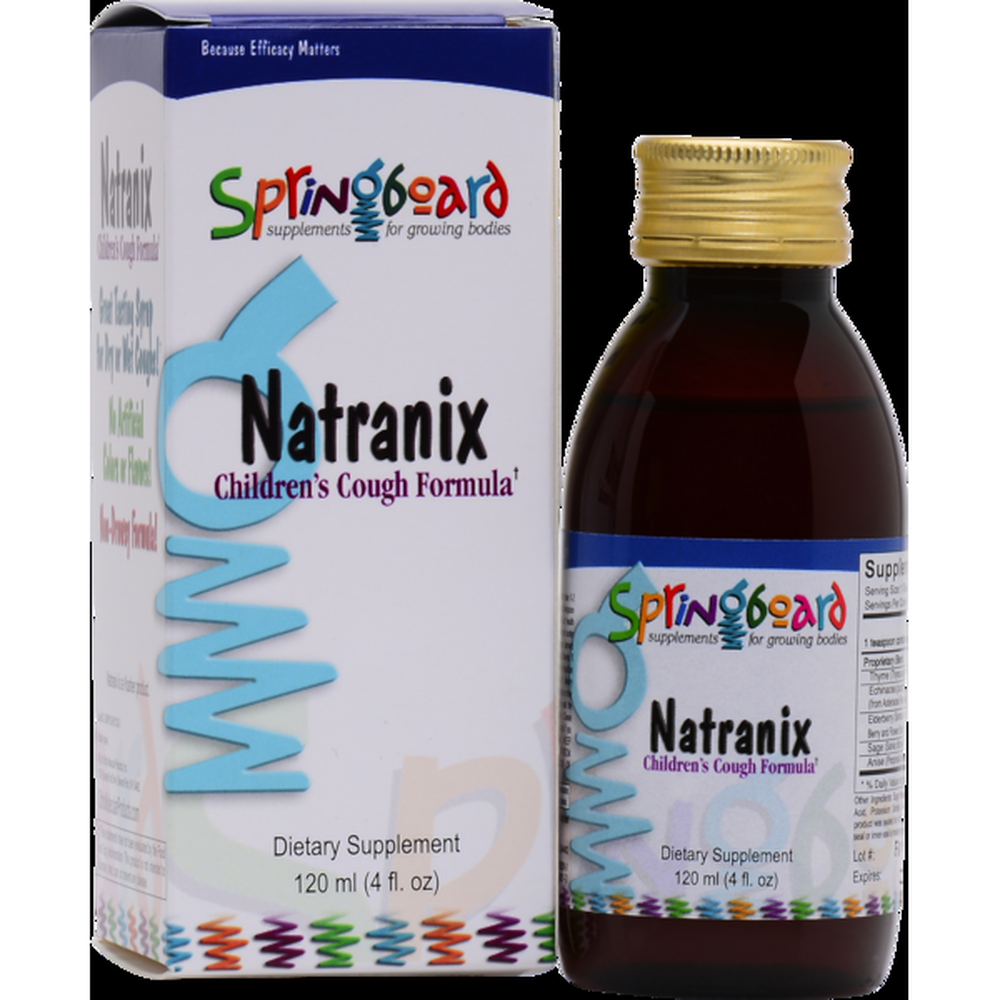 SKU: OHM-851120
Natranix
Natranix includes a blend of all-natural botanical ingredients in a great-tasting respiratory support formula that provides immune support during seasonal changes.*
1 teaspoon (5 mL) 3 times per day or as recommended by your health care professional. Not recommended for children under 1 year old.
Botanical products may cause mild stomach upset or an allergic reaction. Move dose closer to meals or cease product if symptoms persist.
Serving Size: 1 Teaspoon (5 mL)
Amount Per Serving
Proprietary Blend
800 mg
Thyme Extract (Thymus vulgaris) (Aerial Parts)


European Elder Extract (Sambucus nigra)
(Berry and Flower)


Echinacea purpurea Extract (Aerial Parts)


Sage Extract (Salvia officinalis) (Leaves)


Anise Oil (Pimpinella anisum)


Other Ingredients
Sugar (from beet root), Purified Water, Citric Acid, Potassium Sorbate (preservative), and Polysorbate.

Does Not Contain
Gluten, corn, yeast, artificial colors and flavors.
If you are pregnant or nursing, consult your physician before taking this product.