Natrium muriaticum 6X (Salt)
Seroyal/Unda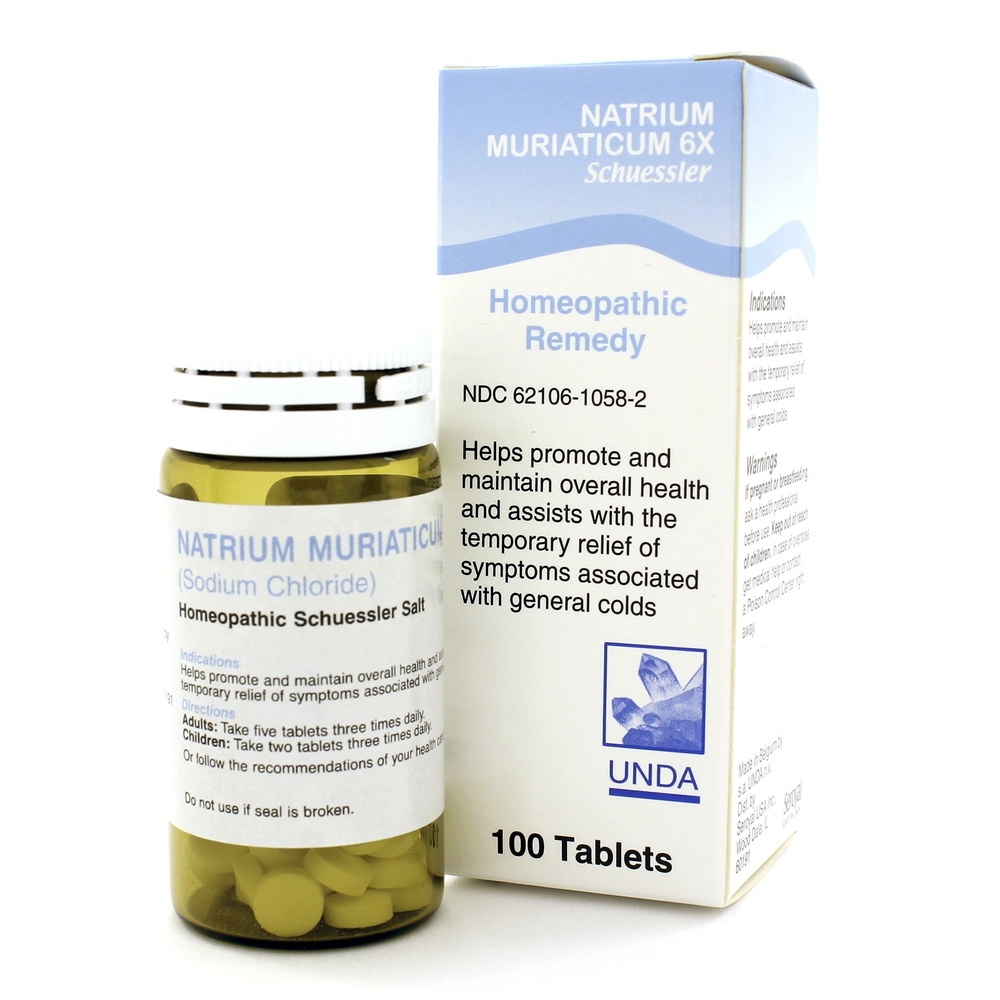 SKU: UN-19209
Schessler Tissue Salts
Schessler Tissue Salts act on the cellular level to balance and restore cell function. UNDA Tissue Salts are prepared using methods based on Dr. W. H. Schessler Biochemical System of Medicine (in accordance with the German Homeopathic Pharmacopeia [HAB]).
Established over half a century ago in Belgium, UNDA is renowned for manufacturing exceptional homeopathic products utilized in supporting immune, lymphatic and endocrine systems. In the production of all homeopathic remedies UNDA uses only pure materials and herbs that are biodynamically grown or wildcrafted. UNDA produces a broad range of homeopathic products in various potencies including: the unique Numbered Compounds, Gemmotherapy macerates, Schessler Tissue Salts, Gammadyn Oligo-Elements, Organotherapy, Plexes, creams and oils, as well as homeopathic compatible dental care.
Adults: Take five tablets three times daily.
Children: Take two tablets three times daily.
Or follow the recommendations of your healthcare practitioner.
Each Tablet contains:
Natrum muriaticum ... 6X
(Sodium chloride)
Inactive Ingredients: Lactose monohydrate, xylitol, croscarmellose sodium, magnesium stearate
Tip the bottle slightly allowing for tablets to fall into the cap. Use cap to drop tablets into mouth and allow them to dissolve under the tongue.
If pregnant or breastfeeding, ask a health professional before use.
Keep out of reach of children.
In case of overdose, get medical help or contact a Poison Control Center right away.