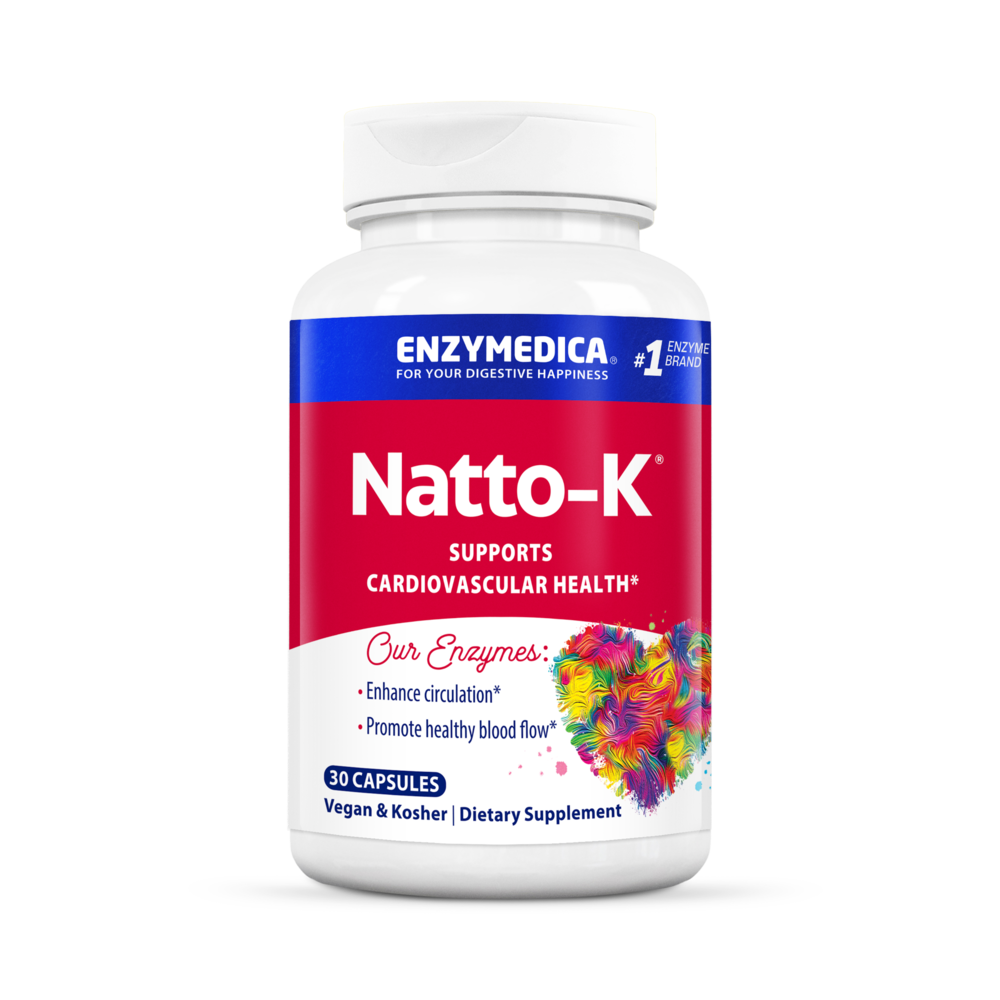 SKU: EZM942-22030
Natto-K™ contains specialized blends of enzymes including Nattokinase with NSK-SD®—the only form of nattokinase that does not contain vitamin K2—to enhance the body's production of plasmin.* Plasmin breaks down excess fibrin, which may improve circulation.* Natto-K may help maintain already healthy levels of blood clotting factors within a healthy range.*
1 capsule three times daily on an empty stomach, one hour before or two hours after a meal.


Serving Size: 1 Capsule

Amount Per Serving
Calcium ... 14mg
(from Calcium Citrate)
Magnesium ... 0.04mg
(from Magnesium Citrate)
Bromelain ... 96GDU
Nattokinase blend w/ NSK-SD­­® ... 1000FU
Amylase Thera-blend™ ... 3600DU
Protease Thera-blend™ ... 16000HUT
Cellulase Thera-blend™ ... 1000CU
Glucoamylase ... 40AGU
Lipase ... Thera-blend™ ... 685fccfip

Other Ingredients: 100% vegetarian capsule (cellulose, water)

Does not contain egg, dairy, preservatives, salt, sucrose, soy, wheat, yeast, nuts, corn, gluten, casein, potato, rice, artificial colors or flavors.
Keep closed in a dry place; avoid excessive heat.

Please keep out of reach of children.