Nattokinase
Ortho Molecular Products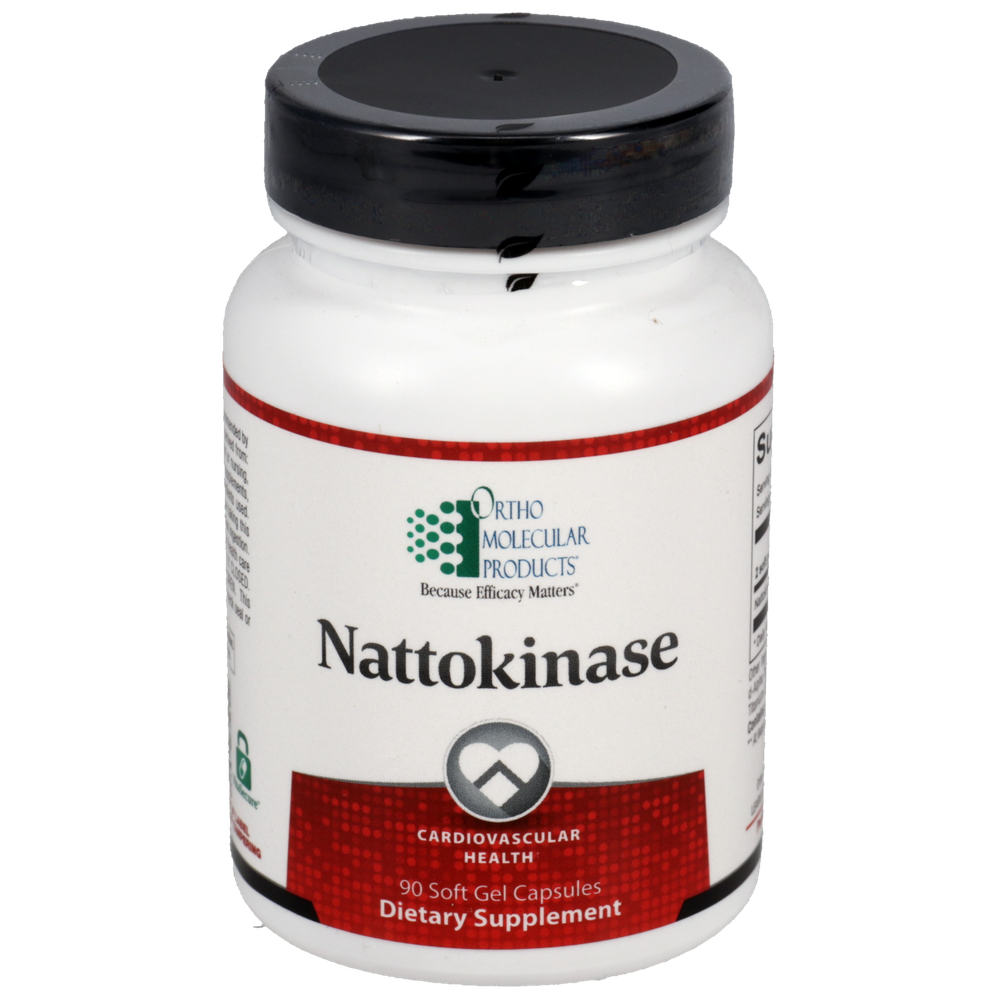 SKU: OHM-840090
Nattokinase
Nattokinase is a powerful enzyme used to support normal blood flow, circulation, and maintain normal ranged blood pressure levels.*
Supplement Facts
Serving Size: 2 Soft Gel Capsules
Amount Per ServingOther Ingredients
Rice Bran Oil, Gelatin, Glycerin, Purified Water, d-Alpha Tocopherol, Lecithin, Yellow Beeswax, Turmeric Powder, and Titanium Dioxide.
Contains Soy.
Does Not Contain
Gluten, corn, yeast, artificial colors and flavors.
Suggested Use
1-2 soft gel capsules two times per day or as recommended by your health care professional.
Cautions and Warnings
If you are pregnant or nursing, consult your physician before taking this product.
*These statements have not been evaluated by the Food & Drug Administration. These products are not intended to diagnose, treat, cure or prevent any disease.