NattoMax 100mg
Jarrow Formulas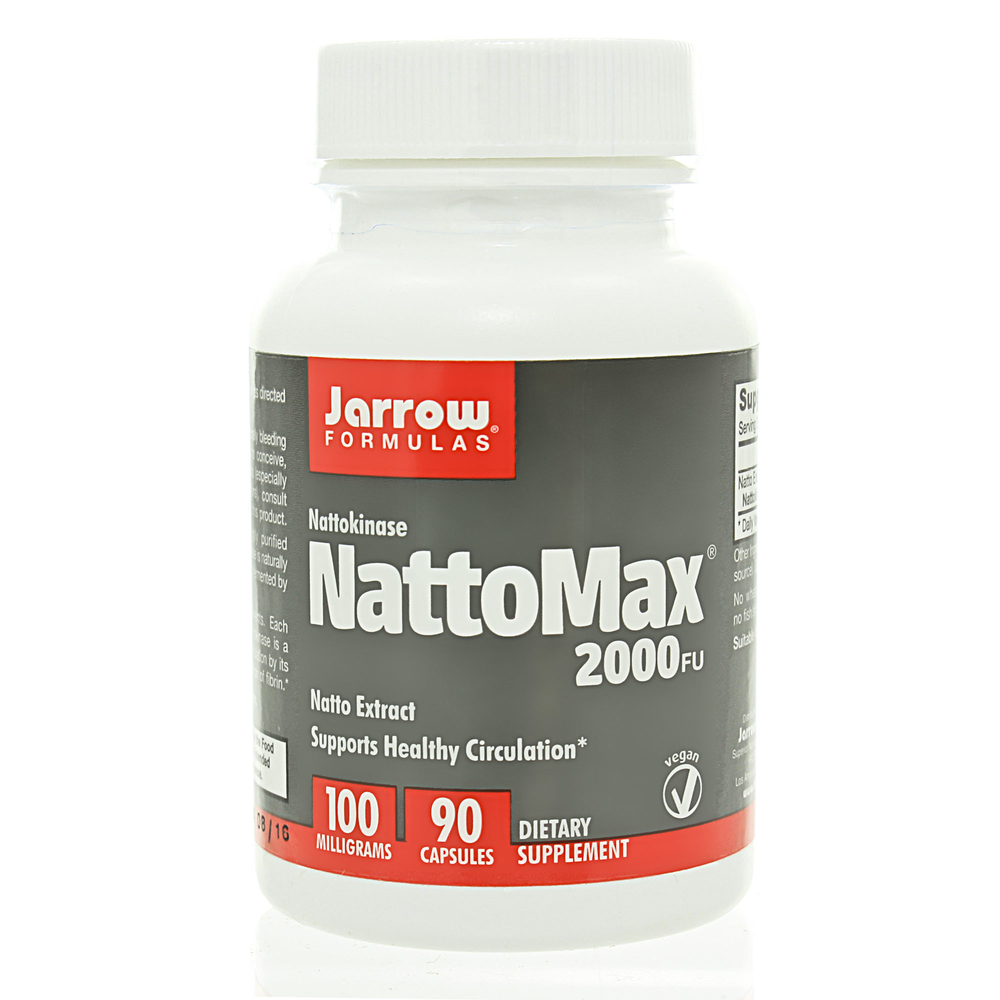 SKU: JAR-NMAX90
NattoMax®
Nattokinase Extract
-Supports Healthy Circulation*
-Purified Nattokinase Veggie Capsules
-Clinically-Studied Cardiovascular Effects
-2000 FU (100 mg) Per Capsule
FU = Fibrinolytic Unit
-Extracted From Natto Without Solvents
-Fibrin Is Involved in Blood Clotting and Is Instrumental in Thrombosis
Jarrow Formulas® NattoMax® is a highly purified Nattokinase with vitamin K removed. Nattokinase is naturally occurring in traditional Japanese food (natto) fermented by Bacillus subtilus natto.
NattoMax® is concentrated without solvents. Each capsule offers 2000 Fibrinolytic Units. Nattokinase is a fibrinolytic enzyme that supports healthy circulation by its effects on serine protease-mediated digestion of fibrin.*
Take 1 capsule per day with a meal or as directed by your qualified healthcare professional.
Serving Size: One Capsule

Amount Per Serving
Natto Extract ... 100 MG
Nattokinase 2000 FU
Other Ingredients: Cellulose and magnesium stearate (vegetable source). Capsule consists of hydroxypropylmethylcellulose.

No wheat, no gluten, no soybeans, no dairy, no egg, no fish/shellfish, no peanuts/tree nut
Suitable for vegetarians/vegans.
If you have a medical condition (especially bleeding disorders), are pregnant, lactating, trying to conceive, under the age of 18, or taking medications (especially blood-thinning or blood-clotting medications), consult your healthcare professional before using this product.
KEEP OUT OF REACH OF CHILDREN.