Natural Laxative Tea
Gaia Herbs/Professional Solutions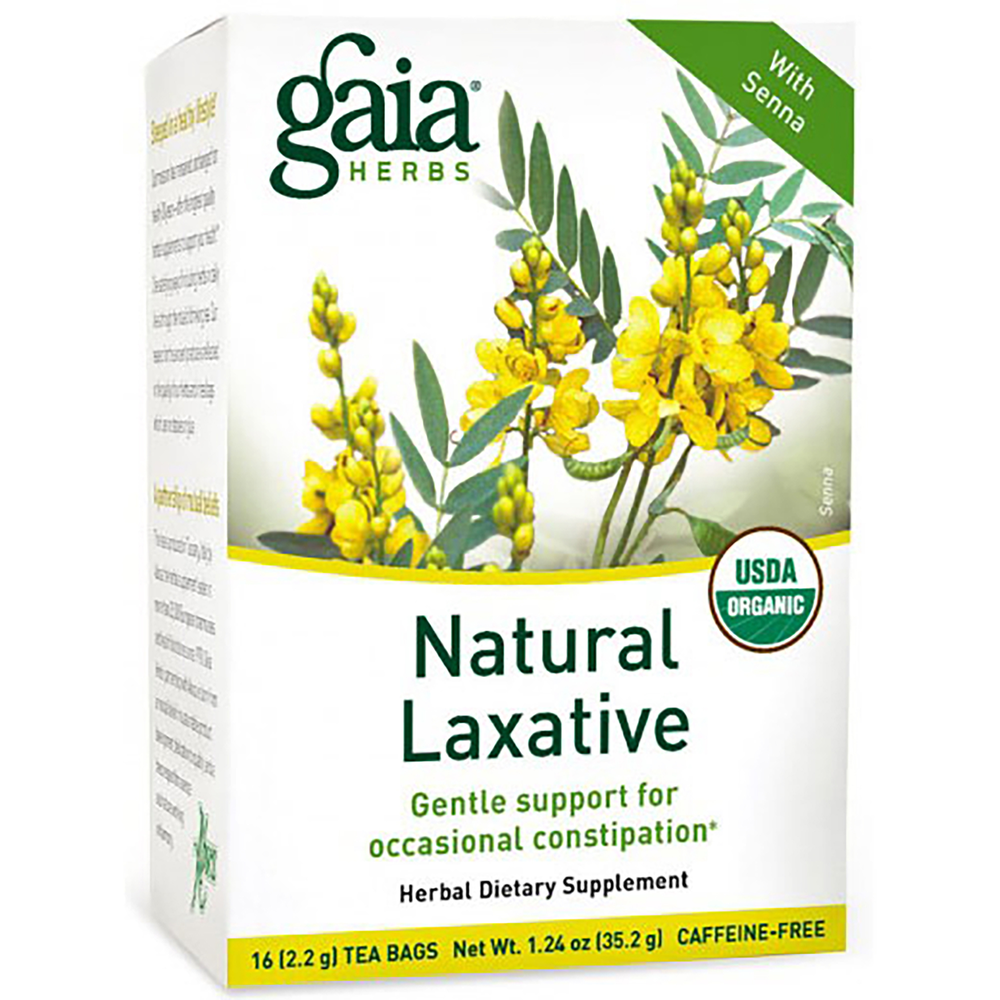 SKU: GAI-90C19020
Gaia Herbs Natural Laxative Herbal Tea is an all-natural aromatic brew that works gently overnight to provide relief from occasional constipation with a blend of traditional herbs known to support the body's natural elimination processes.*
With a blend of herbal ingredients including Senna, Licorice, Lemon Balm, and Fennel.
A gentle formula that provides relief from occasional constipation.*
A comforting aromatic brew.
Suggested Use:
Adults pour 1 cup of freshly boiled water over tea bag. Cover and steep for 10 minutes. Drink 1 cup as needed before bed. Maximum time of use 10 days. For added support, combine this tea with Natural Laxative vegetarian tablets.
Serving Size: 1 Teabag
Amount Per Serving
Calories … 5
Total Carbohydrate … <1g*
Dietary Fiber … <1g*
Organic Senna … 1500mg†
(Senna alexandrina) (leaf)
Organic Caraway … 330mg†
(Carum carvi) (fruit)
Organic Licorice … 150mg†
(Glycyrrhiza glabra) (root)
Organic Fennel … 132mg†
(Foeniculum vulgare) (fruit)
Organic Rooibos … 66mg†
(Aspalathus linearis) (leaf)
Organic Lemon Balm … 10mg†
(Melissa officinalis) (leaf)
Organic High Mallow … 10mg†
(Malva sylvestris) (leaf)
Fennel … 2mg†
(Foeniculum vulgare) (fruit) (essential oil)
USDA Organic, Purity-Tested, Vegan, Dairy-Free, Gluten-Free, Soy-Free.
Warning:
If you have a medical condition or take medications, please consult with your doctor before using this product. Licorice should not be taken if you have kidney or liver disease, hypertension, edema or potassium depletion. Not for use during pregnancy or lactation. Store away from children.