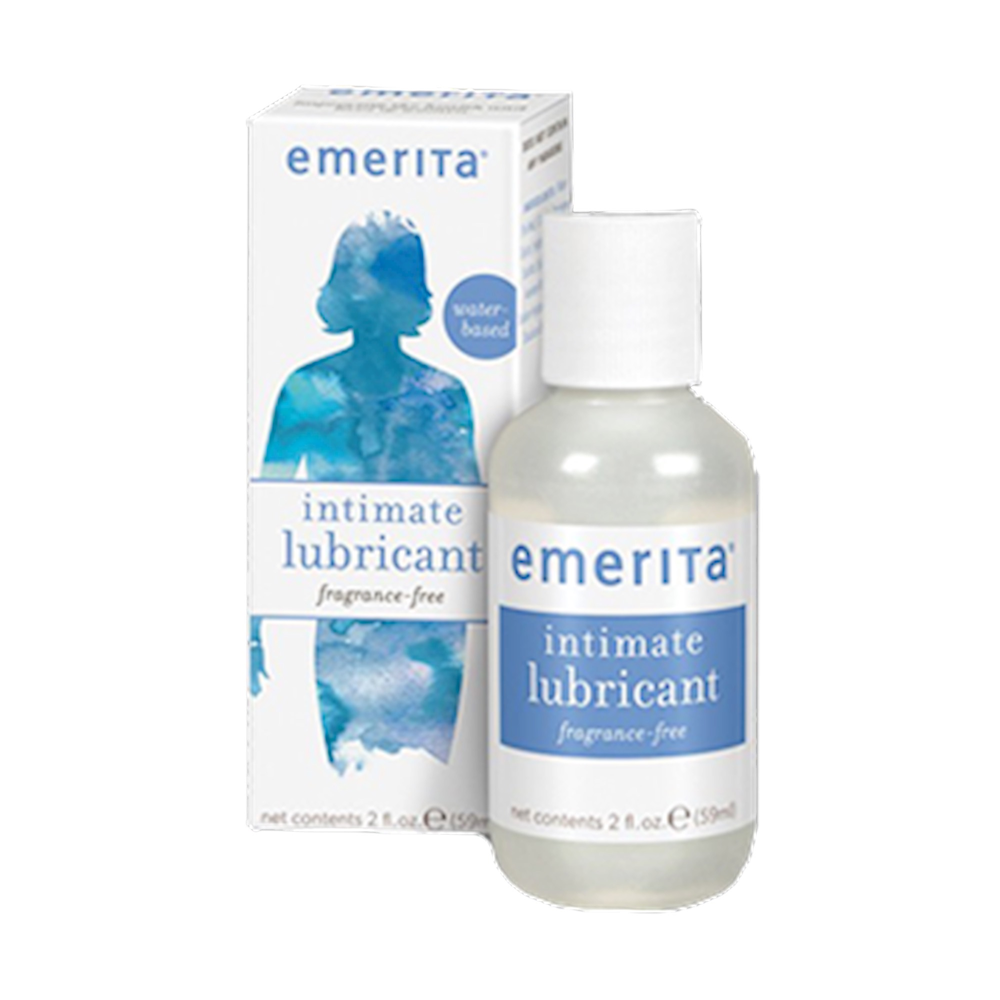 SKU: EME-75141
Why did it take until the 21st Century for someone to finally introduce a lubricant formulated from a womans point of view? Who knows! But the good news is Emeritas natural lubricant was designed to especially complement a womans own body chemistry.* Emeritas water-based formula supports a womans delicate vaginal balance. Plus, its latex-friendly, completely washable and non-staining. Vitamin E and Allantoin moisturize, soothe and heal the skin and are excellent sources of relief from the mild vaginal dryness thats a normal part of your monthly cycle. And, like all of our products, Emeritas Natural Lubricant is paraben-free.
Apply generously. Reapply to your hearts content.
Water (Purified), Allantoin, Disodium EDTA, Hydroxyethylcellulose, Sorbitol, Glycerin, Xylitol, Tocopheryl Acetate (Vit E), Sodium Hydroxymethylglycinate, Pentylene Glycol, Citric Acid.
As with any product, if you experience irritation or discomfort, discontinue use and consult a licensed health care practitioner. This bottle inside is sealed for your protection.
*These statements have not been evaluated by the FDA. These products are not intended to diagnose, treat, cure or prevent any disease.
It looks like there are no similar
products available