Natural Vitamin E Mixed Tocopherols
Ortho Molecular Products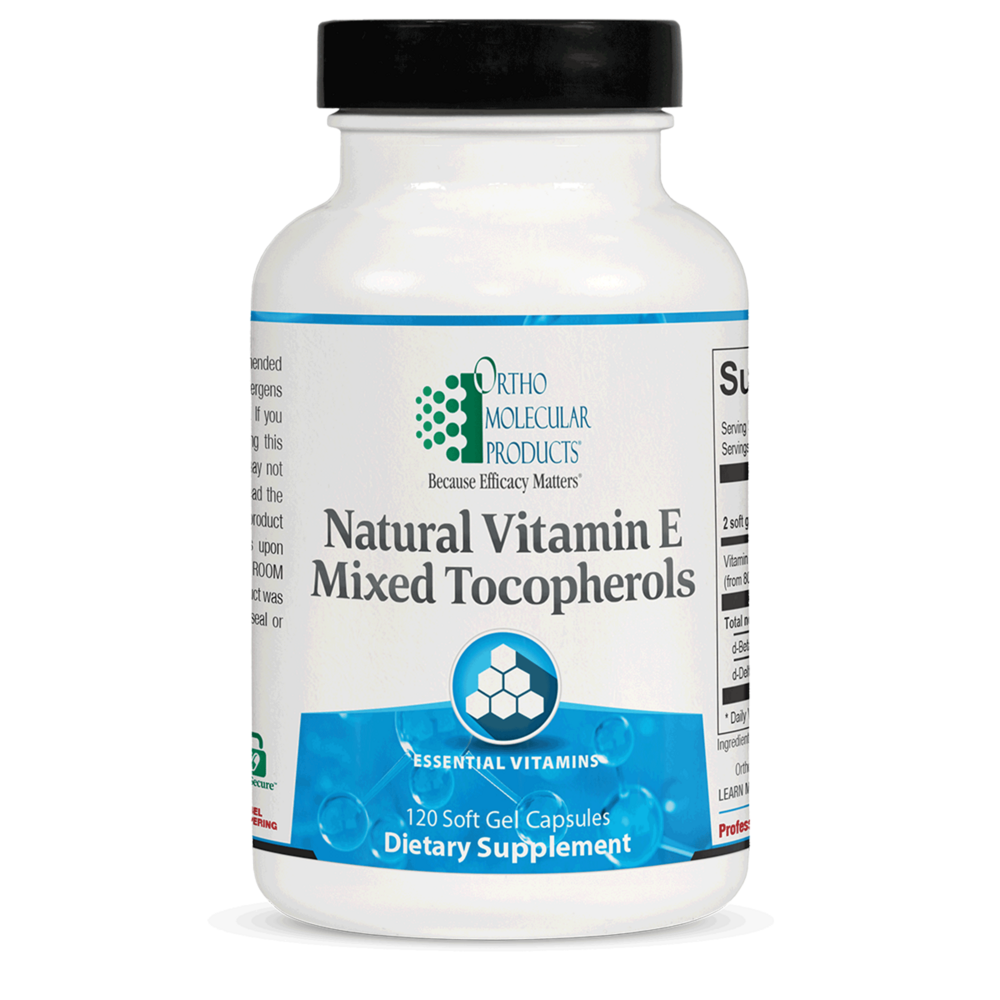 SKU: OHM-131120
Natural Vitamin E Mixed Tocopherols
Natural Vitamin E Mixed Tocopherols provides protection against free radical damage, and promotes cardiovascular and nervous system health.*
1-2 soft gel capsules per day or as recommended by your health care professional.
Serving Size: 2 Soft Gel Capsules
Amount Per Serving
Vitamin E
(from 800 IU as d-Alpha Tocopherol)
536 mg
Total non alpha tocopherol forms
400 mg
d-Beta and d-Gamma tocopherols
272 mg
Delta tocopherols
92 mg
Other Ingredients
Mixed Tocopherols, Gelatin, Glycerin, and Purified Water.

Does Not Contain
Gluten, corn, yeast, artificial colors and flavors.
If you are pregnant or nursing, consult your physician before taking this product.