Naturally Clear [Oral]
Metabolic Maintenance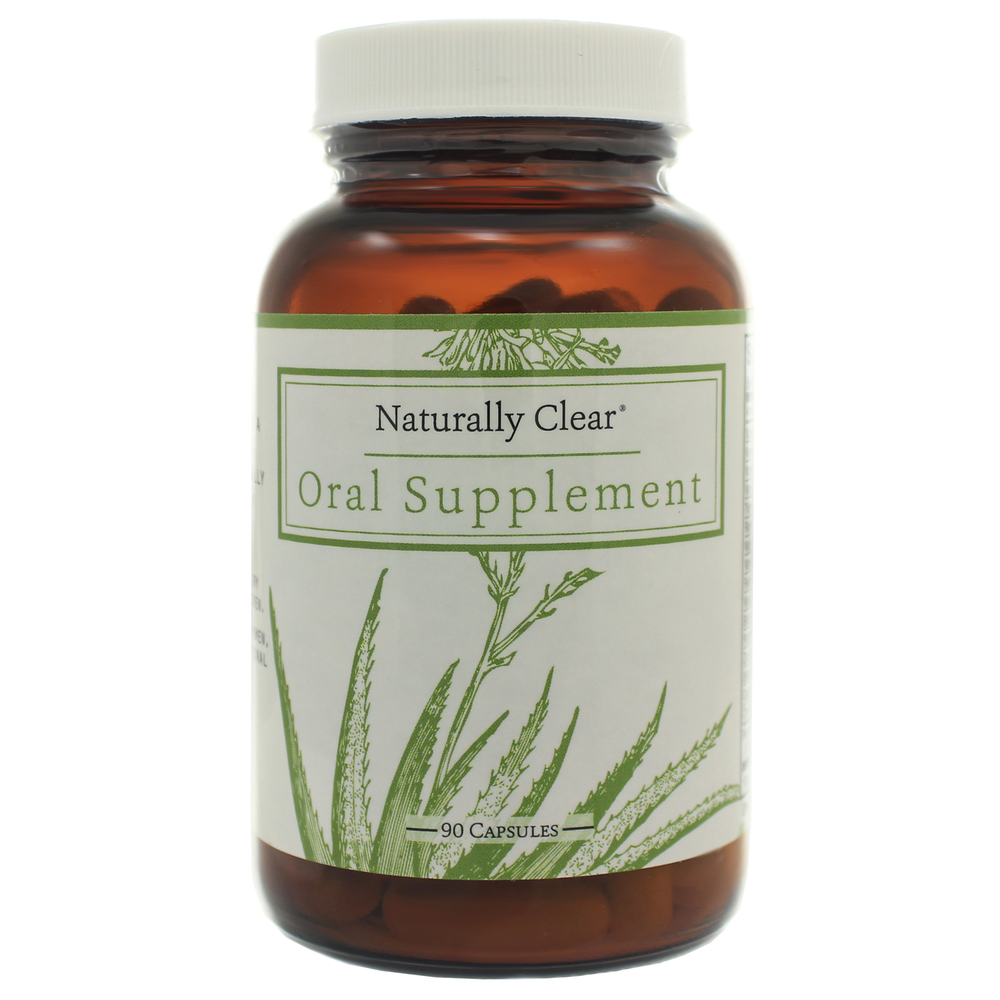 SKU: ME3-00002
Naturally Clear [3-Piece Set/45-day supply]
-Helps promote a clear complexion from the inside out! The third step in our
Naturally Clear Skin System, our oral supplement contains vital nutrients that
promote healthy skin: skin-nourishing vitamins A, C, E and B; critical
antioxidants; minerals zinc, chromium and selenium; and essential amino acids.
Combine with Naturally Clear Facial Scrub and Topical Spray for a complete
system proven to clear, moisturize and nourish the skin.*
Specifically patented formula designed to promote healthy skin from the inside
out.*
Contains critical antioxidants, skin nourishing vitamins A, C, E, and important
B vitamins, including niacinamide (B-3) and the minerals zinc, chromium and
selenium. Includes amino acids essential for well-rounded, low dose multiple
vitamin/ mineral supplement.
Two (2) capsules daily with meals as a dietary supplement or as directed by a
Doctor. For best results use with Naturally Clear Scrub and Naturally Clear
Topical Spray.
Serving Size: 2 Capsules
Amount Per Serving
Vitamin A ...5000 I.U.
(as Palmitate)
Vitamin C ...200mg
(as Ascorbic Acid)
Vitamin D-3 ...133 I.U.
(as Cholecalciferol)
Vitamin E ...100 I.U.
(as d-Alpha Tocopheryl Acid Succinate)
Thiamine ...5mg
(Vitamin B-1 as Thiamine Mononitrate)
Riboflavin ...5mg
(Vitamin B-2)
Niacin ...10mg
(Vitamin B-3 as Niacinamide)
Vitamin B-6 ...10mg
(as Pyridoxine HCI)
Folate ...133mcg
Vitamin B-12 ...50mcg
(as Methylcobalamin)
Biotin ...100mcg
(as d-Biotin)
Pantothenic Acid ...10mg
(as d-Calcium Pantothenate)
Zinc ...15mg
(from Zinc Citrate)
Selenium ...100mcg
(as L-Selenomethionine)
Copper ...1mg
(from Copper Gluconate)
Chromium ...100mcg
(from Chromium Niacinate)
Proprietary Free-Form Amino Acid Blend ...840mg*
(L-Lysine HCI, L-Arginine, L-Cysteine HCI, L-Glutamine)
Other Ingredients: Vegetarian cellulose capsukes, L-leucine.
No excepients, preservatives, binders, or fillers. Nothing but pure active
ingredients.