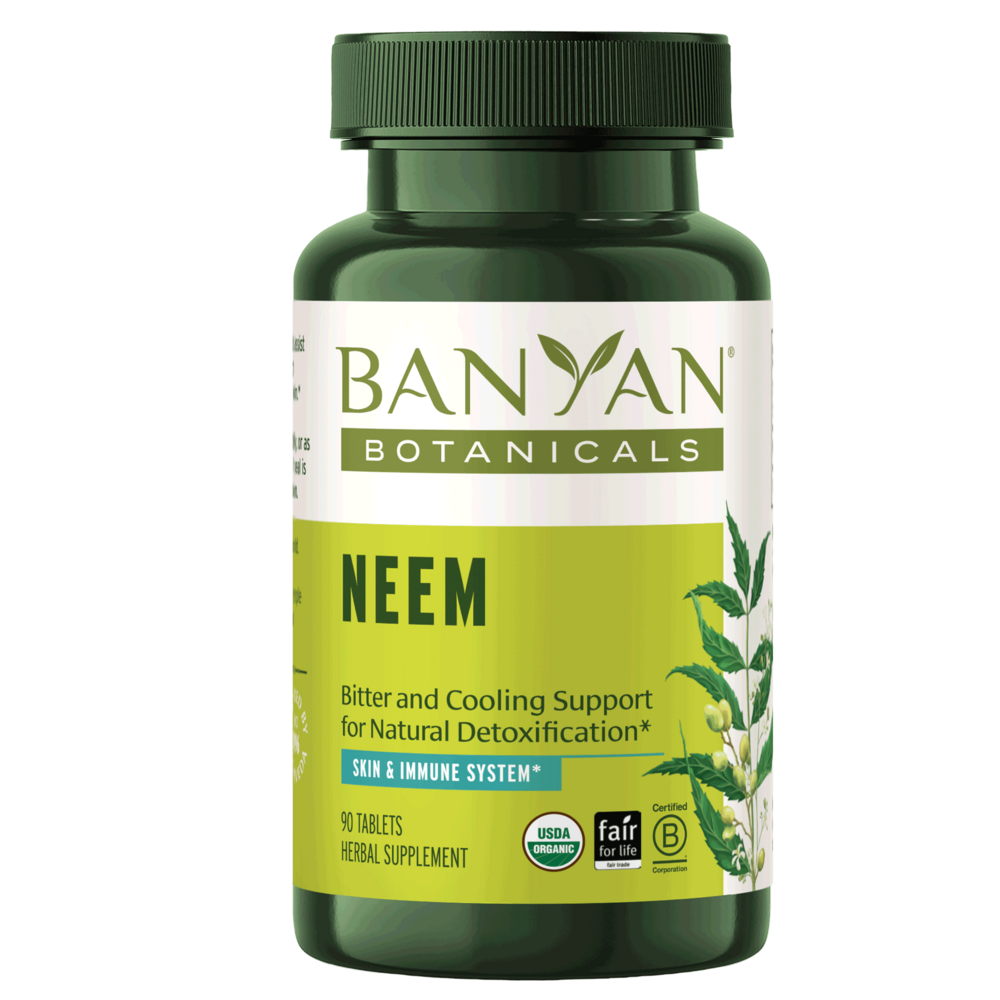 SKU: BAN-1231
Detoxification for Pitta and Kapha*
Maintains healthy skin*
Detoxifies the liver and blood*
Removes excess pitta and kapha from the system*
Neem is widely used in Ayurveda because of its effectiveness in dealing with nearly all types of pitta and kapha imbalances. Bitter and very cooling, it is usually combined with other herbs to offset its vata-aggravating qualities. Neem has traditionally been used to purify the blood, cleanse the liver, and support the immune system. It is also commonly used to support healthy skin and to maintain healthy blood glucose levels. This neem is certified organic and certified Fair for Life Fair Trade.*


Suggested Use:
Take 1–2 tablets, once or twice daily, or as directed by your health practitioner.
Serving size:
2 tablets
Amount Per Serving
Neem leaf (Azadirachta indica)+ ... 1000mg
+Certified Organic

Other ingredients, from natural sources: organic rice flour, organic gum acacia.


Free of gluten, soy and dairy. 100% vegetarian.

This item contains no animal products and is suitable for vegetarians and vegans.


Possible Contraindications:
Pregnancy, hypoglycemia, extreme fatigue, emaciation, high vata