NEM® SAP
Nutritional Fundamentals for Health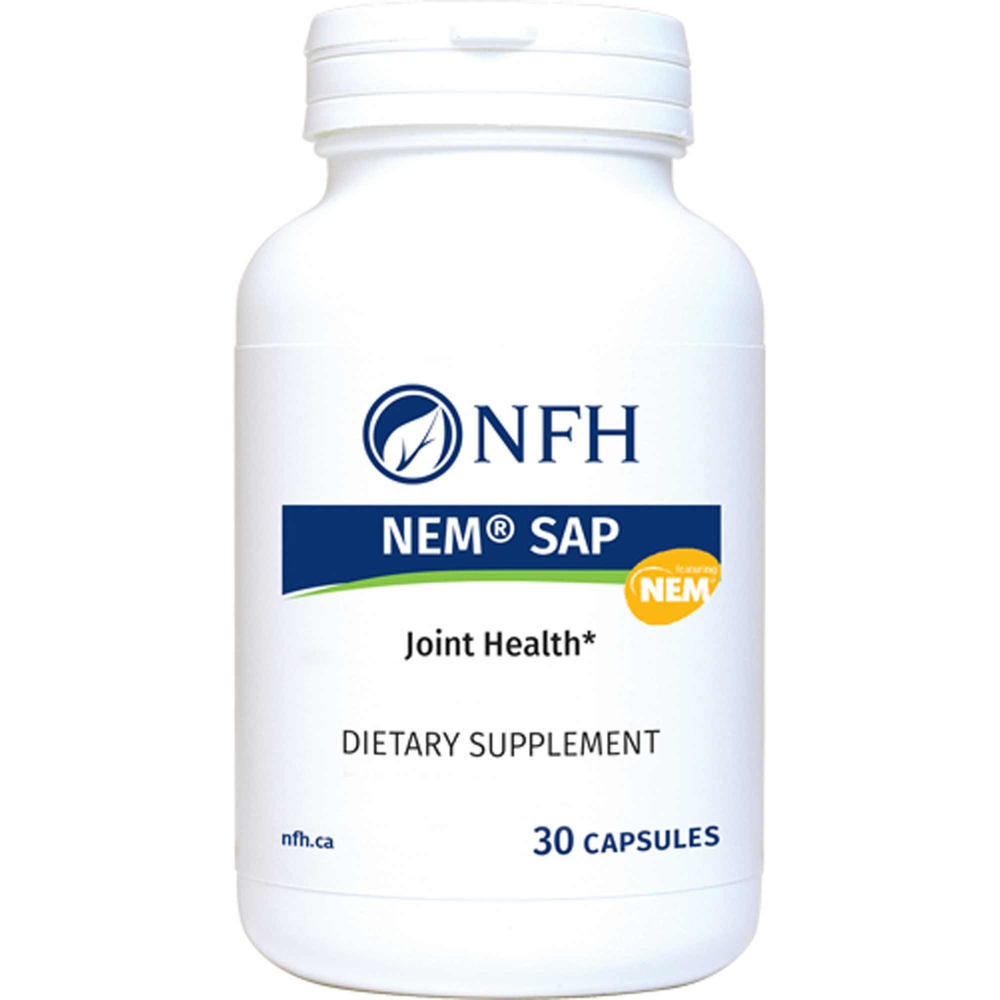 SKU: NFH-1086
Natural eggshell membrane (NEM®) is the thin membrane that forms the inner lining of hen eggshells. It contains many ingredients that are known to help support joint health, including collagen, glucosamine, hyaluronic acid, glycosaminoglycans (GAGs), and chondroitin sulfate, as well as several other proteins and peptides. Studies have demonstrated that NEM® can improve symptoms of pain and stiffness associated with osteoarthritis within 7-10 days of starting supplementation. NEM® SAP combines NEM® with the botanical Boswellia serrata (frankincense) to optimize its positive effects on reducing pain and inflammation. NEM® SAP provides a safe and effective treatment for pain and stiffness associated with osteoarthritis as well as other inflammatory processes.
Suggested Use:
Take 1 capsule daily with food or as directed by your health-care practitioner. Consult a health-care practitioner for use beyond 8 weeks.
Serving Size: 1 Capsule
Amount Per Serving
Partially hydrolyzed chicken eggshell membrane (NEM(r)) ... 500mg
Boswellia serrata ... 135mg
(70% organic acids,35% boswellic acid)
Other Ingredients: Vegetable magnesium stearate, silicon dioxide, and a capsule composed of vegetable hypromellose and purified water. May contain traces of sucrose and yeast (less than 5 parts per thousand).
Contains no: Gluten, soy, wheat, corn, dairy, citrus, preservatives, artificial flavor or color, starch.
Warning: Consult a healthcare practitioner prior to use if you are pregnant or breast-feeding; or if you are allergic to eggs. Consult a healthcare practitioner if symptoms persist or worsen. Keep out of reach of children.