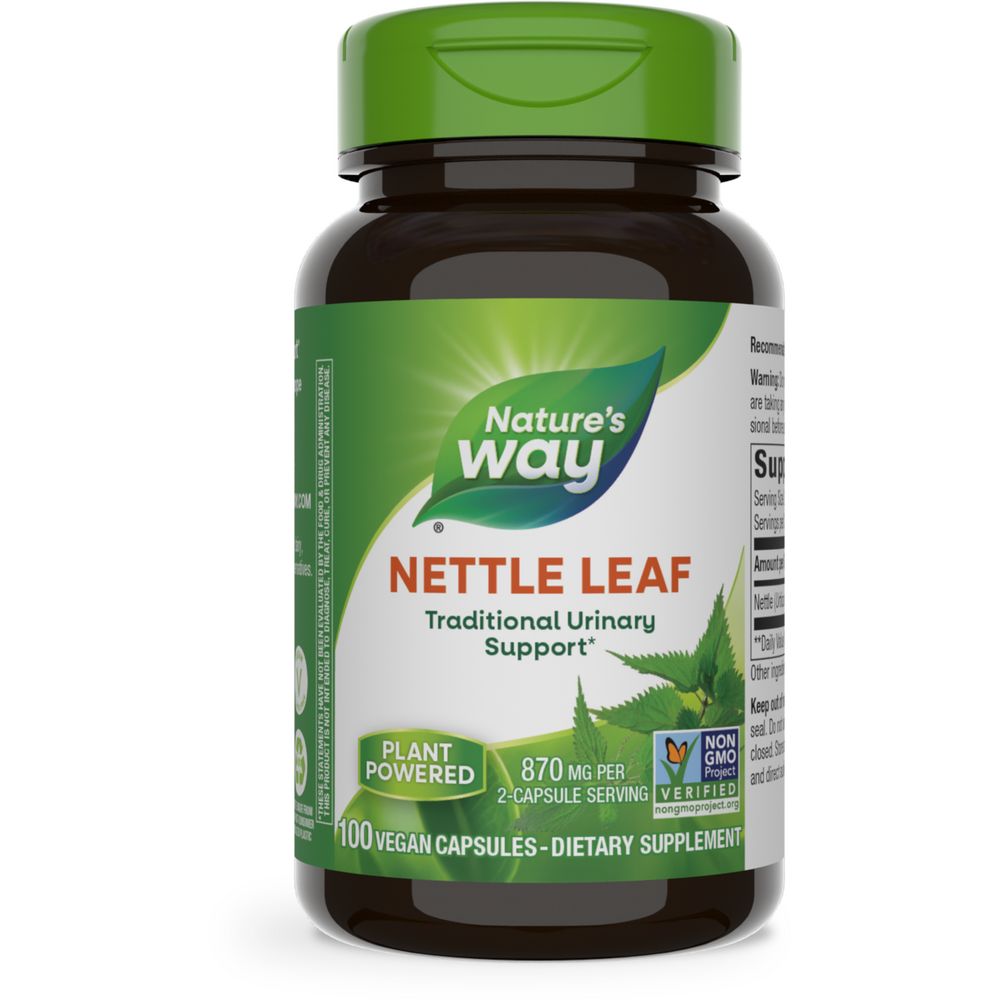 SKU: NW-15150
Nettle is a source of chlorophyll in whole herb form. It is extensively used as a folk medicine.
Nettle herb is harvested from the wild, gently dried and ground to a usable form.

Nettle Leaf has been used for urinary support; its use dates all the way back to ancient Greece.* Traditionally, nettle leaves were boiled down into a tea or crushed into tinctures and powders. Nettle is a flowering shrub, though its hair-covered leaves and stem can sting your fingers – hence its Latin name, which translates to "I burn." We source Nature's Way Nettle Leaf from Eastern Europe, where it grows best.
Suggested Use:
Take 2 capsules twice daily, preferably with food


Serving Size: 2 Capsules

Amount Per Serving
Nettle ... 870mg*
(leaf)

Other Ingredients: Plant-derived capsules (hypromellose).
Nettle Leaf Does Not Contain:
Sugar
Salt
Yeast
Wheat
Gluten
Corn
Soy
Dairy Products
Artificial Colors
Artificial Flavors
Preservatives