NeuroMag
Designs for Health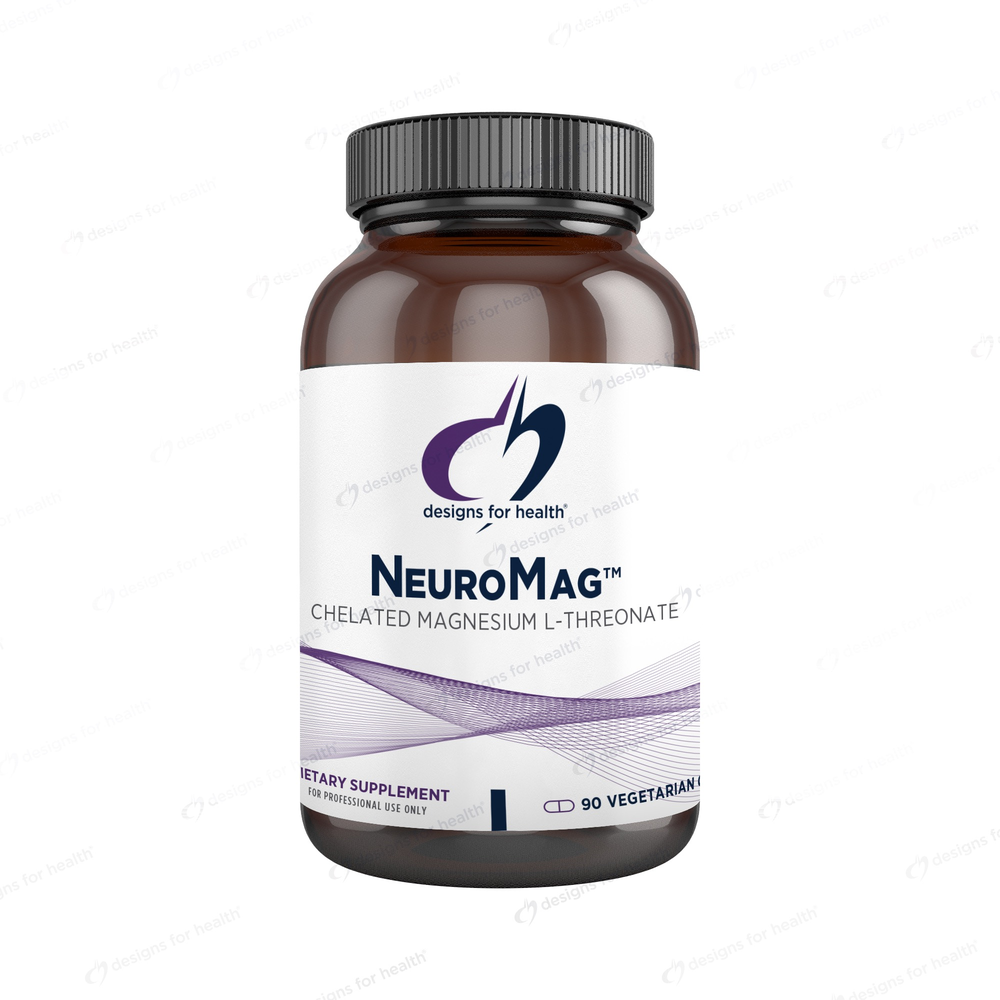 SKU: DFH-NEUMAG
NeuroMag™ features the unique, patented, chelated mineral Magtein®, which contains magnesium that is chelated to threonic acid (magnesium L-threonate). This highly bioavailable form of magnesium is formulated to promote brain concentrations of magnesium.* Magnesium L-threonate is an ionophore, which has the ability to transport magnesium ions across lipid membranes, including those of brain cells. Magtein® is superior to other forms of magnesium at entering through the blood-brain barrier.* This product is designed to support cognitive function, memory, and overall brain health.*


Suggested Use: Take 3 capsules per day or as directed by health-care practitioner. (Divided dosing recommended).

Serving Size: 3 Capsules

Amount Per Serving
Magnesium ... 145mg
(from 2g Magtein® Magnesium L-Threonate)

Other Ingredients: Cellulose (capsule), dicalcium phosphate, vegetable stearate, microcrystalline cellulose.

Gluten Free, Dairy Free, Soy Free, Vegetarian, Non-GMO, Vegan.




Store at room temperature. Keep out of reach of children.