EfaGold® Neuromins®
Nature's Way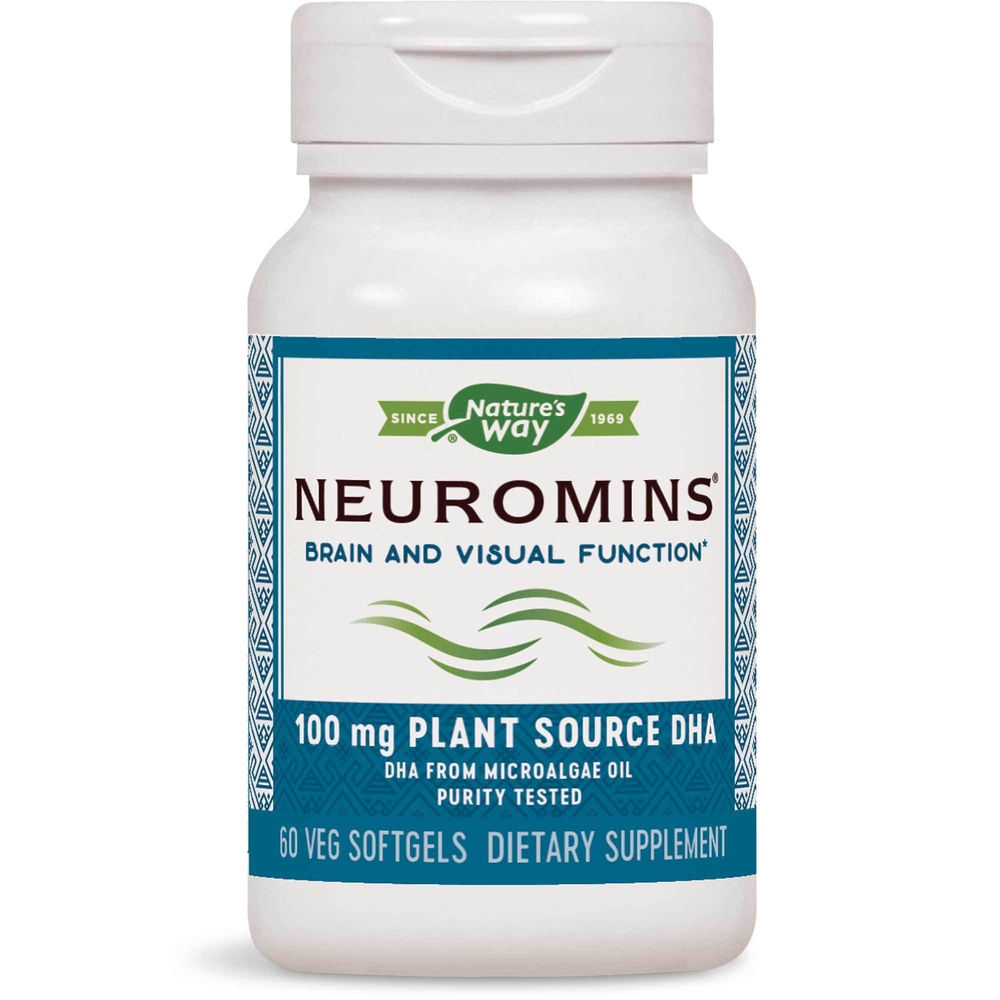 SKU: NW-45230
Fatty Acid Essential For Mental And Visual Function. Docosahexaenoic acid (dha) is a fatty acid essential for mental and visual function. It is the primary structural fatty acid in the gray matter of the brain and retina of the eye and is important for signal transmission in the brain, eye and nervous system. Low levels of dha have been correlated with changes in disposition, memory loss, visual function and other neurological conditions. Nature's Way is committed to providing the highest quality natural supplements available. Every product is formulated with the utmost concern for potency, purity, and effectiveness.
Nature's Way® EFAGold Neuromins is the highest quality non-fish source of DHA - an essential fatty acid for proper mental & visual function. When taken during pregnancy and while nursing, it can help support healthy eye and brain development within the infant.
Suggested Use:
Take 1 softgel two times daily, preferably with food.
Serving Size: 1 Softgel
Amount Per Serving

Docosahexaenoic Acid … 100mg*
(DHA) (from Algal microalgae [Schizochytrium spp.] oil)
Other Ingredients: Purified water, modified corn starch, carrageenan, sorbitol, caramel color, sorbitol, mixed tocopherols [preservative to maintain freshness], natural flavor, sunflower lecithin, beta-carotene color, ascorbyl palmitate (to preserve freshness).
Purity Tested: This product contains no harmful levels of heavy metals (including mercury).
Neuromins® is a registered trademark of DSM.
Warnings: If you are pregnant, nursing, or taking any medications, consult a healthcare professional before use.
Keep out of reach of children. Safety sealed with printed inner shrinkwrap and inner seal. Do not use if seal is broken or missing. Store in a cool, dry place.