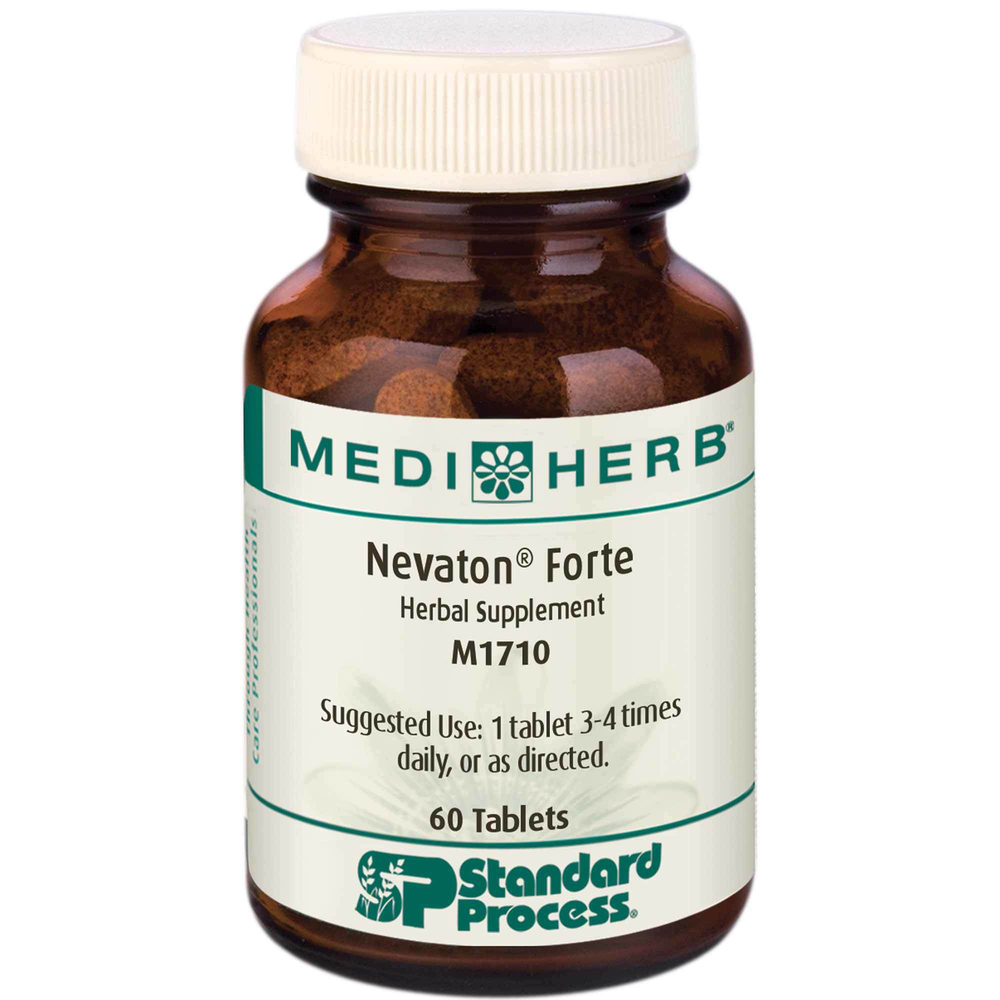 SKU: MDH-M1710
Nevaton® Forte contains Skullcap, St John's Wort, Schisandra and Saffron to support healthy nervous system function including mood balance.
These herbs have been traditionally used in herbal preparations to:
Calm the nerves and restore balance in temporary mood swings
Support healthy nervous system response
Encourage balance between the body and mind
Ease the effects of occasional mild stress
Help promote healthy mood balance
Provide relief from occasional sleeplessness*
Take 1 tablet 3-4 times daily, or as directed.
Serving Size:
1 Tablet
Amount Per ServingSkullcap herb 4:1 extract
... 125mg
from Scutellaria lateriflora herb 500 mg
St John's Wort herb flowering top 6:1 extract
... 125mg
from Hypericum perforatum herb flowering top 750 mgContaining hypericins 375 mcgContaining flavonoid glycosides 7.5 mg
Schisandra fruit 6:1 extract
... 112.5mg
from Schisandra chinensis fruit 675 mg
Saffron stigma 3:1 extract
... 7.5mg
from Crocus sativus stigma 22.5 mg
Other Ingredients:
Microcrystalline cellulose, sodium starch glycolate, croscarmellose sodium, magnesium stearate, hypromellose, maltodextrin, silicon dioxide, dibasic calcium phosphate dihydrate and dextrin.
Not to be used during pregnancy and lactation unless otherwise directed by a qualified health care professional. Do not use this product while taking any prescription drug(s) without the advice of your prescribing physician. Avoid excessive exposure to UV irradiation (eg sunlight, tanning) when using this product. Not recommended in cases of known photosensitivity.