Pro Whey Plain Protein Powder
Vital Nutrients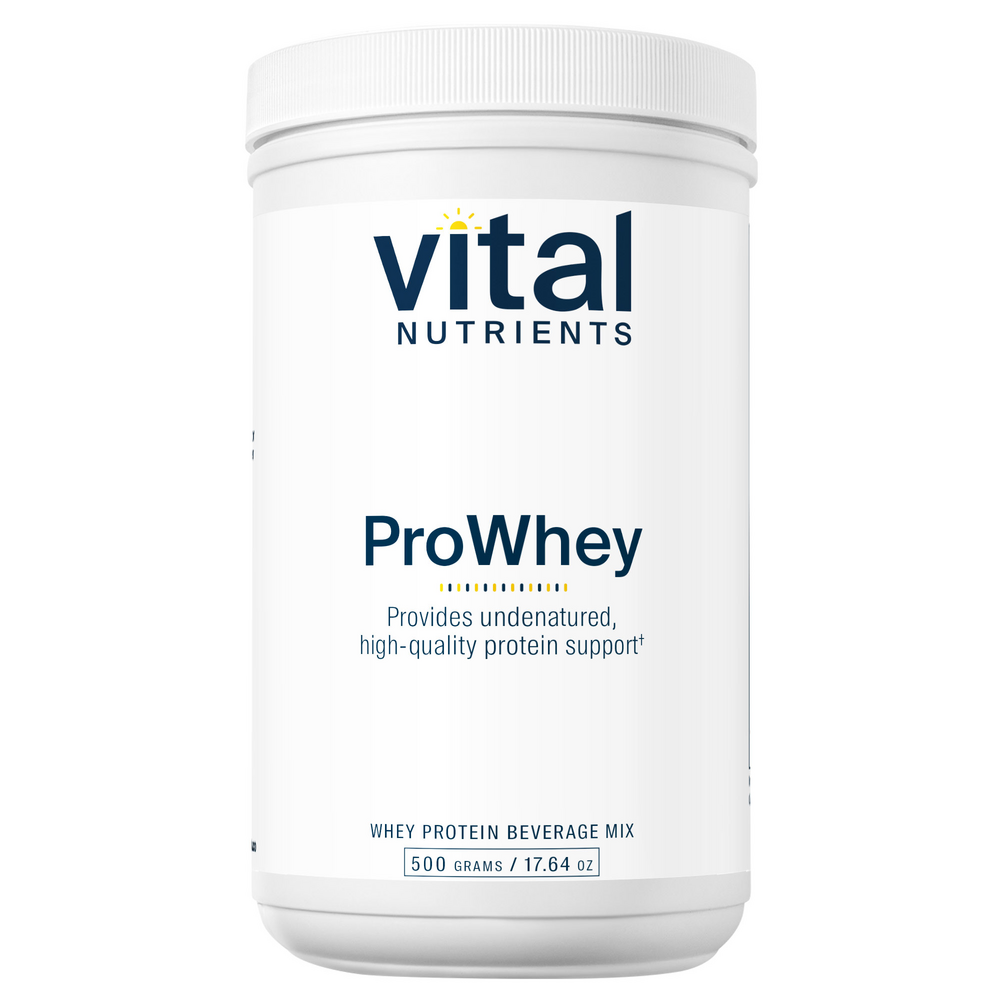 SKU: VN-WP5
supports lean muscle mass*
free of the Recombinant Bovine Growth Hormone*
contains no antibiotic residues*
includes naturally occurring immunoglobulins, which support the immune system*
ProWhey is produced from milk provided by New Zealand dairy cows that graze on pesticide and chemical-free natural grass pastures. This Whey Protein Isolate has been tested for antibiotic residue and is free of Recombinant Bovine Growth Hormone (rBGH). ProWhey is minimally processed so that the proteins remain undenatured, soluble and have utmost physiologic activity and benefit.* ProWhey contains naturally occurring immunoglobulins, powerful physiologic factors that help support and maintain a healthy immune response.* ProWhey is available in three flavors: Plain, Natural Vanilla, and Organic Raw Chocolate.
Take 2 heaping tablespoons daily in 8oz fluid (or soft food), or as directed by a healthcare practitioner.
Serving Size: 2 heaping tablespoons (25g)
Amount Per Serving
Calories ... 95
Calories from Fat ... 1
Total Fat ... 0g
Saturated Fat ... 0g
Trans Fat ... 0g
Cholesterol ... 5mg
Sodium ... 150mg
Dietary Fiber ... 0g
Sugar ... 0g
Protein ... 23g
Other Ingredients: Whey Protein Isolate, Soy Lecithin.
Contains Milk, Soy (Lecithin).
Warning: If pregnant, consult your physician before taking.