Niasitol
Ecological Formulas/Cardiovascular Research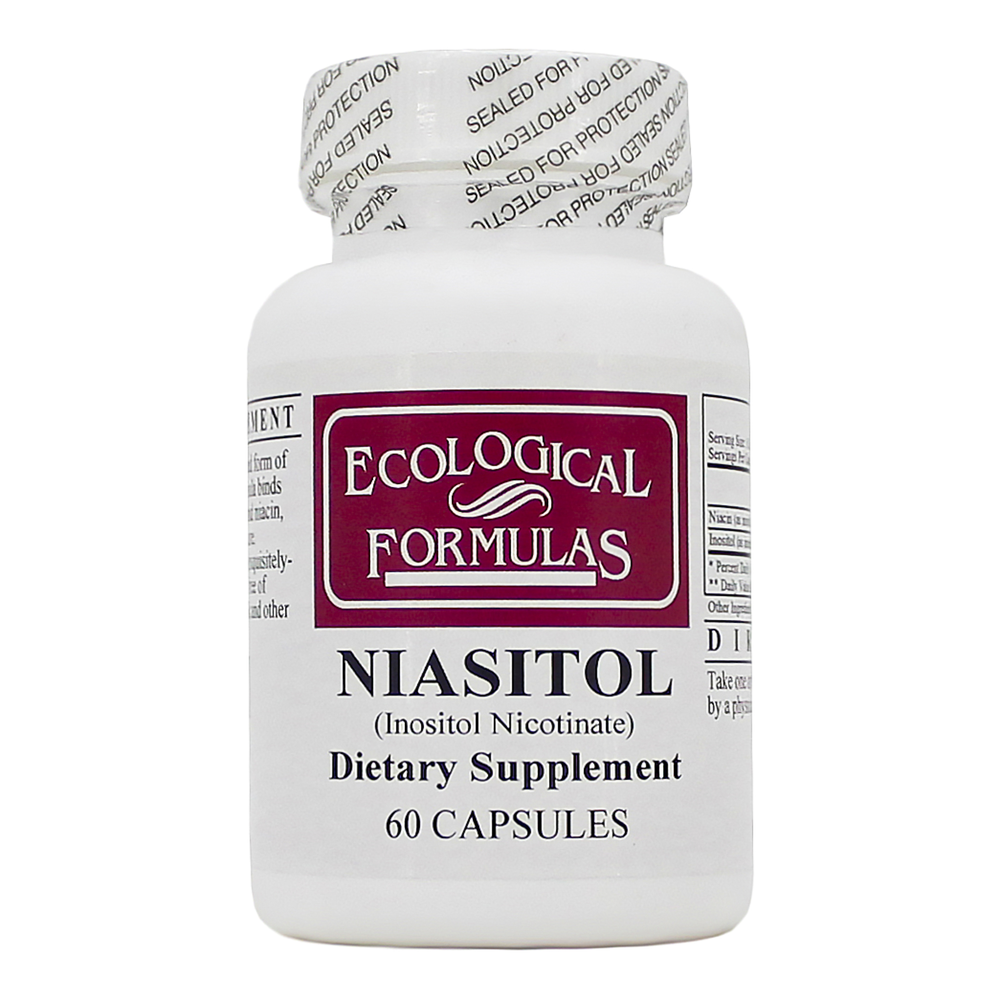 SKU: CVR-NIASITOL
A specially-prepared form of non-flushing nicotinic acid (niacin). This formula binds two essential nutrients, inositol and niacin, in a physiologically-stable structure.
Take two capsules per day, or as directed by a physician.
Serving Size: 2 Capsules
Amount Per Serving
Niacin ... 314 mg
(as inositol hexanicotinate)
Inositol ... 86 mg
(as inositol hexanicotinate)
Other Ingredients: Magnesium Stearate, Cellulose
Does not contain: Corn, Soy, Yeast, Wheat, Egg, Milk or other common Food Allergens.
*These statements have not been evaluated by the Food and Drug Administration. These products are not intended to diagnose, treat, cure, or prevent any disease.