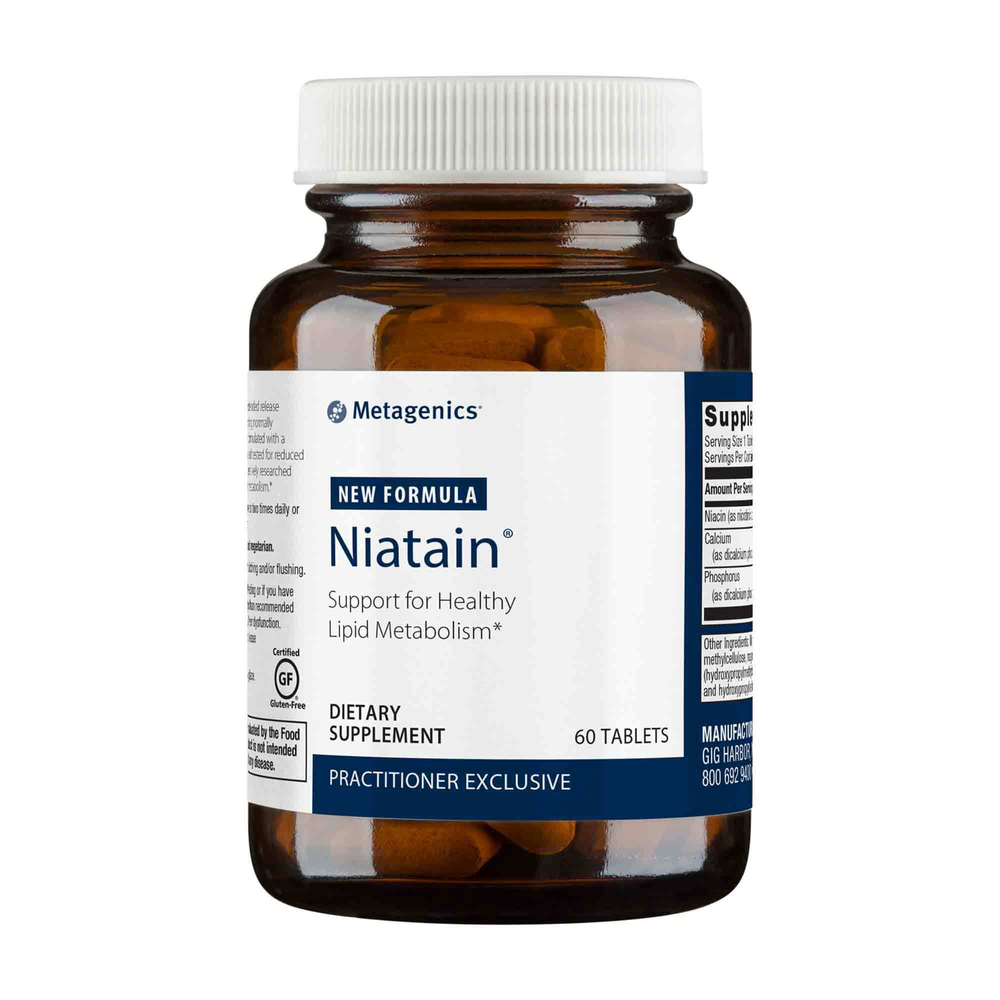 SKU: MET-NIA60
Niatain® features a high quality form of extended release nicotinic acid designed to reduce the flushing normally associated with niacin intake. It has been formulated with a non-wax coating for effective dissolution and tested for reduced flushing. For decades, niacin has been extensively researched and endorsed as support for healthy lipid metabolism.*
Suggested Use:
Take on tablet with a meal one to two times daily or as directed by your healthcare practitioner.
Serving Size
: 1 Tablet
Amount Per Serving
Niacin
... 500mg
(as nicotinic acid)
Calcium
... 40mg
(as dicalcium phosphate)
Phosphorus
... 30mg
(as dicalcium phosphate
Other Ingredients
: Microcrystalline cellulose, hydroxypropylmethylcellulose, magnesium stearate (vegetable), coating (hydroxypropylmethylcellulose, medium-chain triglycerides, and hydroxypropylcellulose), and silica.
This product is non-GMO, gluten-free, and vegetarian.
Caution: Niacin use may be associated with itching and/or flushing.
Warning: Do not use if pregnant or breastfeeding or if you have a history of gout or liver dysfunction. Larger than recommended doses of niacin have been associated with liver dysfunction. If taking cholesterol lowering medications, please discuss with your clinician prior to use.
Storage: Keep tightly closed in a cool, dry place.