Night Gain®
Natura Health Products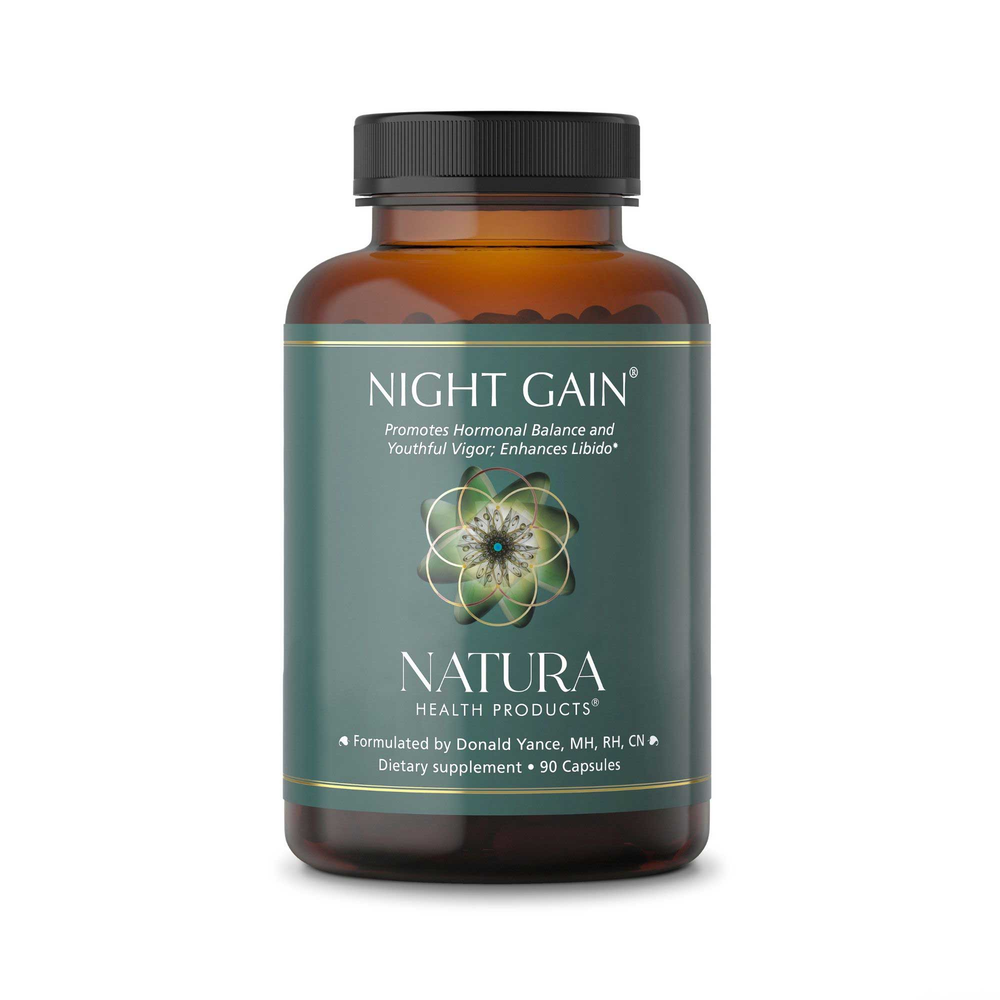 SKU: NTH-NGNC115
Night Gain® combines amino acid chelates with botanical extracts to encourage neuroendocrine harmonization and restoration. Taken before bed, it supports the body's natural restorative processes during sleep that promote cellular repair, rebuild muscle tissue and balance the hormonal system. By supporting healthy production of testosterone, dopamine and growth hormone, Night Gain® encourages lean muscle strength, a healthy libido, and optimal circulatory system function. This unique blend works at multiple levels to enhance vital energy and youthful vigor.*




Suggested Use:
Take 4 capsules daily or as directed by your healthcare practitioner, best taken before bed.


Serving Size: 4 Capsules

Amount Per Serving
Zinc ... 5mg
(as zinc arginate chelate†)
L-Arginine ... 250mg
L-Citrulline ... 250mg
Epimedium sagittatum Stem and Leaf Ext ... 250mg
10% Icariin
Mucuna pruriens Seed Ext ... 250mg
40% L-Dopa
Tribulus terrestris Fruit Ext ... 250mg
20% Protodioscin
Eurycoma longifolia Root 20:1 Ext ... 200mg
Alpha-Glycerophosphatidylcholine ... 80mg
L-Lysine ... 80mg
(Monohydrochloride)
Chrysin ... 50mg

Other Ingredients: Vegetable Capsule (Hypromellose cellulose, water), magnesium stearate, silicon dioxide.

Does Not Contain: Wheat, gluten, soy, milk, eggs, fish, crustacean shellfish, tree nuts, peanuts

† Amino acid chelates and complexes supplied by Albion Advanced Nutrition


WARNING: If pregnant or nursing, consult a qualified health care practitioner before use. Keep out of reach of children. Protect from heat, light, and moisture.