Nine Flavor Tea
Health Concerns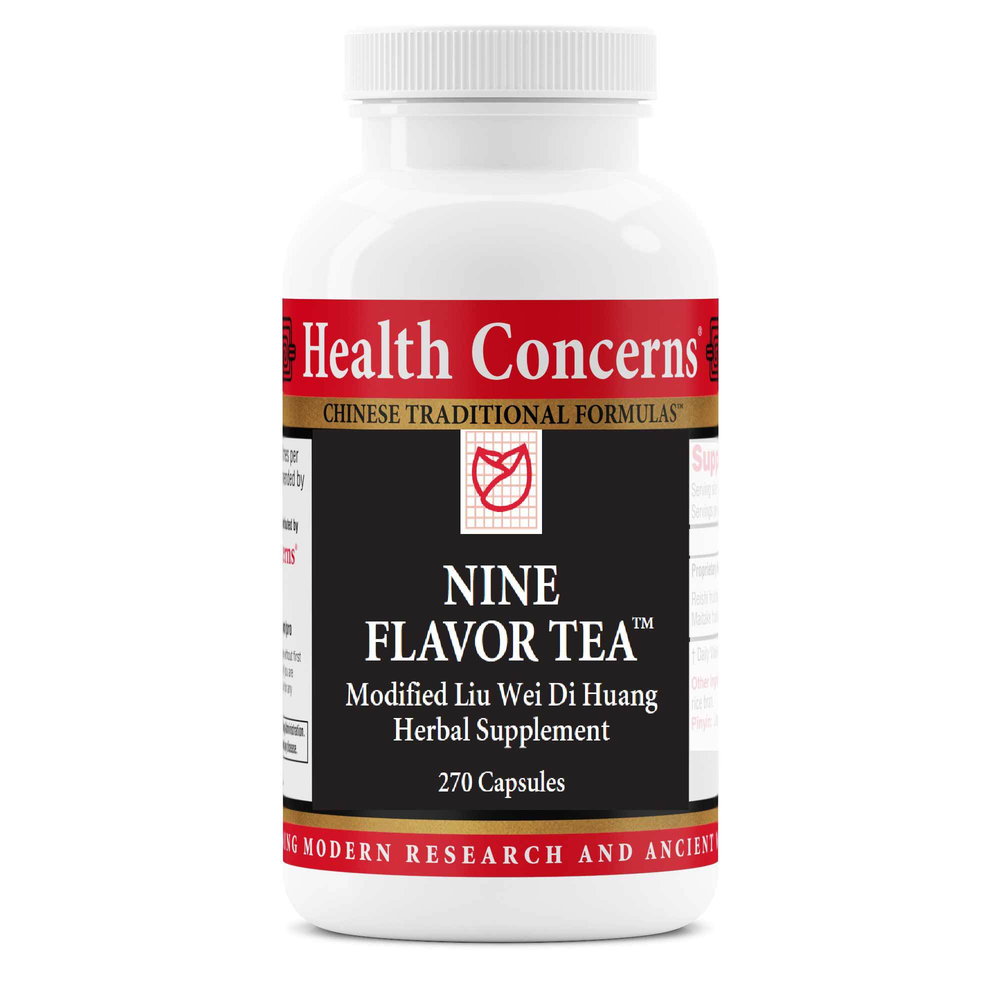 SKU: HE2-1HN300270
Modified Liu Wei Di Huang Wan Chinese Herbal Supplement - Oral and Throat Health Support
Three capsules, 3 times per day between meals, or as recommended by your health care practitioner.


Serving Size: 3 Capsules

Amount Per Serving
Proprietary Herbal Blend ... 1,950mg
Rehmannia root (raw), Dioscorea root, Poria sclerotium, Cornus fruit, Moutan root bark, Alisma rhizome, Schrophularia root, Glehnia root, Ophiopogon tuber, Lonicera flower

Other Ingredients: Hypromellose (vegetable cellulose) and rice bran

Pin Yin: Sheng Di Huang, Shan Yao, Fu Ling, Shan Zhu Yu, Mu Dan Pi, Ze Xie, Xuan Shen, Sha Shen, Mai Men Dong, Jin Yin Hua
Notice: As with any dietary supplement, do not take without first consulting your health care practitioner, especially if you are pregnant, nursing, or are under medical supervision for any reason. Keep out of reach of children.