NK9 (vet)
American BioSciences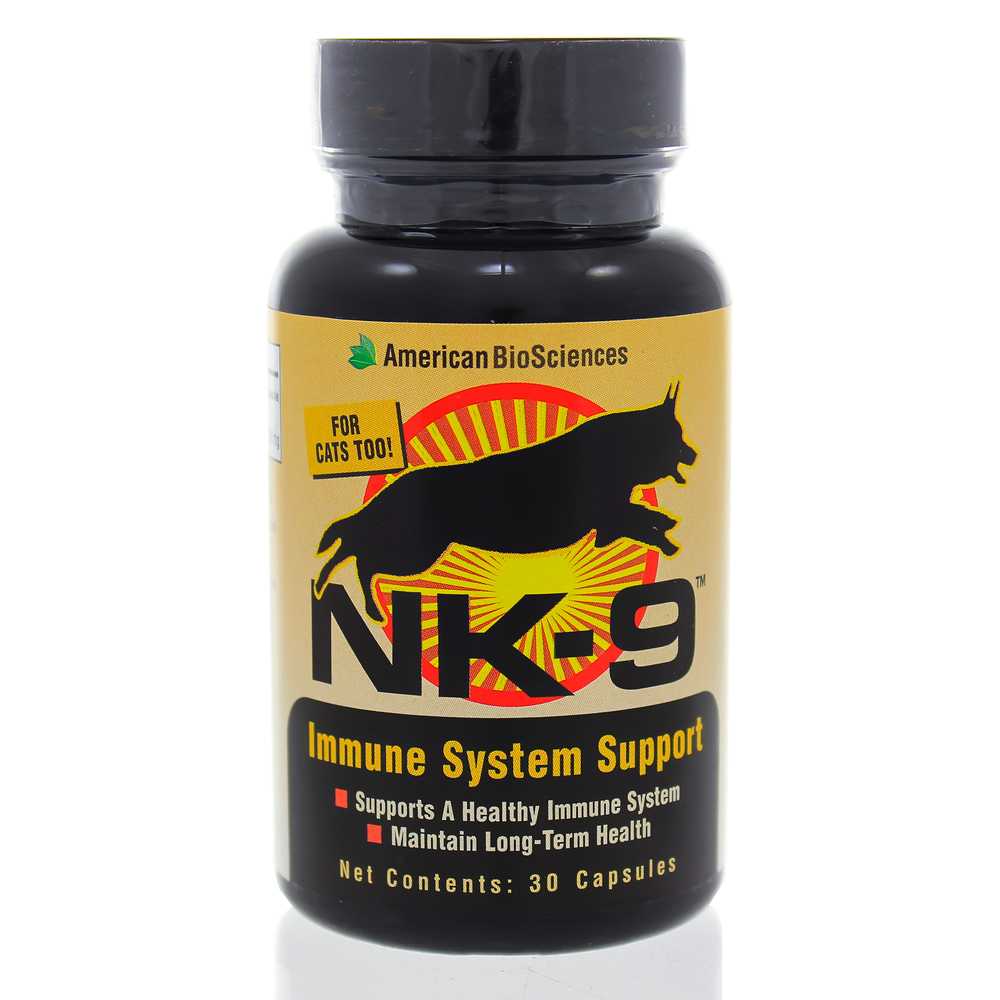 SKU: AM7-NK930
Immune System Support
-Supports a Healthy Immune system
-Maintains Long-Term Health
NK-9 is recommended to support a pets immune system and sustain long term health. Clinically tested, NK-9s active ingredient, AHCC, supports the immune system by maintaining "Natural Killer Cell" (NK) function.
The immune systems complex network of specialized cells function together to promote long term health. One of the most important components is the Natural Killer (NK) cell. By supporting NK cells with NK-9, pets can maintain optimal healthy by having a strong immune system.
First 7 Days
Under 30lbs: 1 capsule
31-60lbs: 2 capsules
61-90lbs: 4 capsules
90lbs or over: 6 capsules
Maintenance
Under 30lbs: 1/2 capsule
31-60lbs: 1 capsule
61-90lbs: 2 capsules
90lbs or over: 3 capsules
Active Ingredients Per capsule:
Active Hexose Correlated Compound ... 250mg
(Mushroom Mycelia Extract)
Inactive Ingredients Per Tablet:
candelilla wax, magnesium stearate,
microcrystaline cellulose, silicon dioxide.
Warning: For animal use only. Keep out of the reach of children and other animals. In case of accidental overdose, contact a healthy professional or manufacturer immediately.
Cautions: Safe use in pregnant animals has not been proven. If animals condition worsens or does not improve, stop product administration and consult your veterinarian. An examination from a veterinarian is recommended prior to using product.