No-Flush Niacin
Allergy Research Group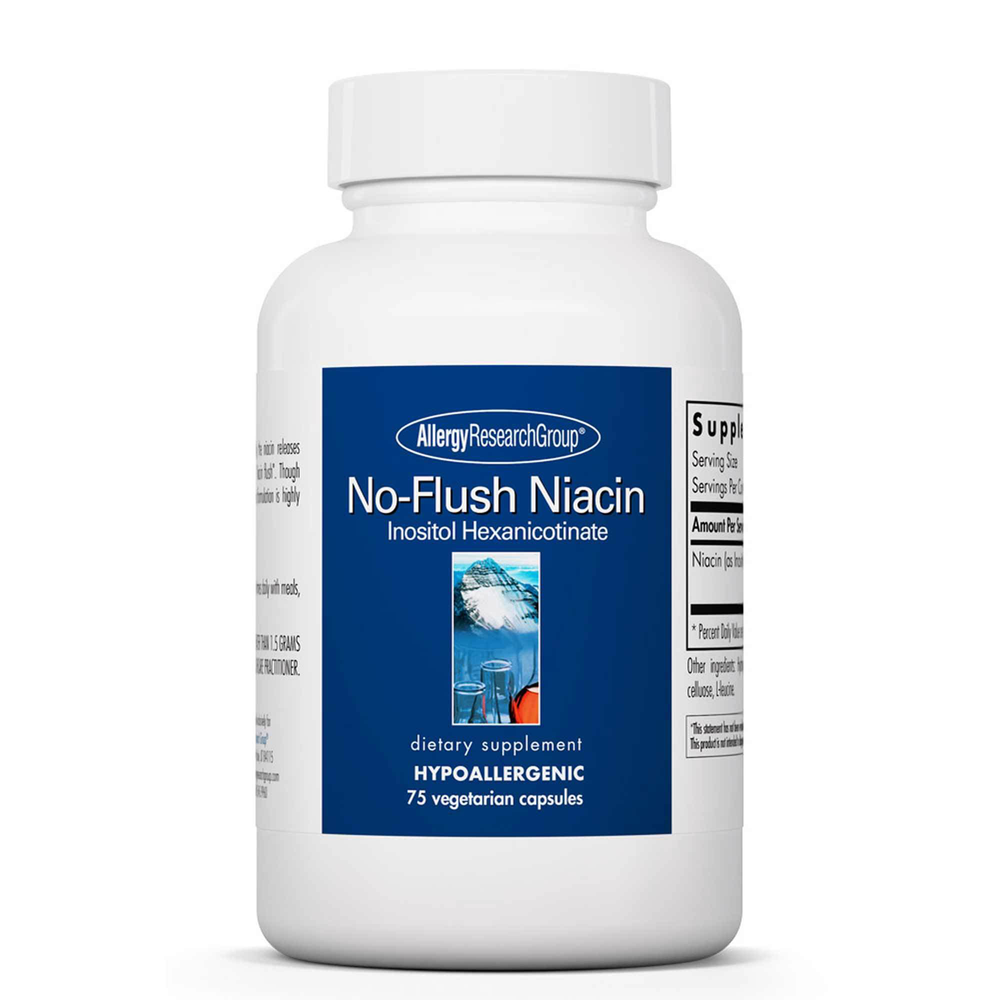 SKU: ARG-70370
No-Flush Niacin is available by Allergy Research Group.
Now in Vegicaps
Provides inositol hexanicotinate, a compound of nicotinic acid (niacin) with inositol. Taken orally, the niacin releases slowly, thereby minimizing the likelihood of "niacin flush". Though chemically linked to inositol, the niacin in this formulation is highly bio-available.
Allergy Research Group®
Dietary Supplement
HYPOALLERGENIC

Supplemental Facts:
Formulated exclusively for
Allergy Research Group®
Alameda, CA 94502
As a dietary supplement, 1 capsule (two) or three (3) times daily with meals, or as directed by a healthcare practitioner.
Serving Size: 1 Capsule
Amount per Serving
Niacin ...430mg
(as Inositol Hexanicotinate)
Contains:
Hydroxypropyl Methylcellulose, Cellulose, Silicon Dioxide, L-leucine
Keep in cool, dry place, tightly capped.
DO NOT TAKE LARGE AMOUNTS OF NIACIN (GREATER THAN 1.5 GRAMS PER DAY) WITHOUT FIRST CONSULTING A HEALTHCARE PRACTITIONER.