Nootropic Energy Shot
Neurohacker Collective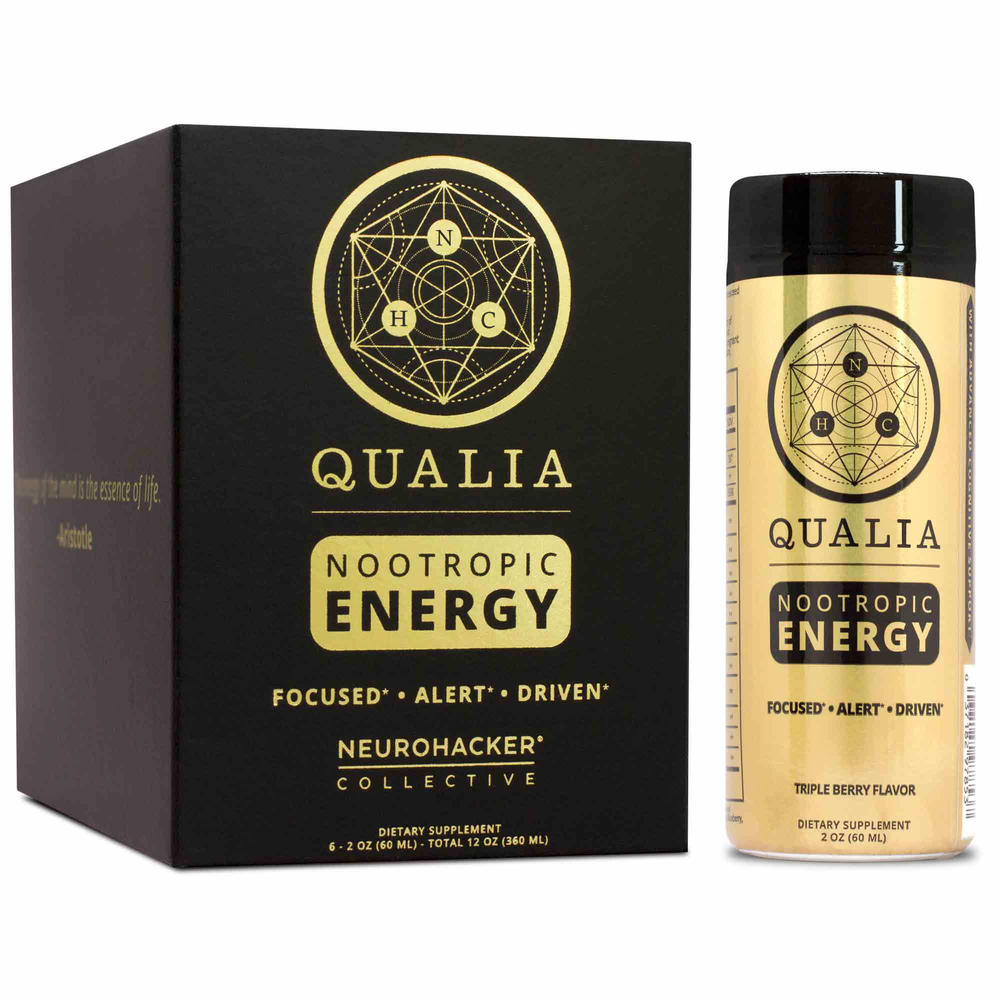 SKU: NEU760-NK0008
Science backed formulation designed to: Give clean lasting energy, enhance mental and athletic performance, boost memory and productivity and promote alertness and focus
Shake, then drink one bottle in the morning. Do not exceed two bottles in a day, consumed several hours apart.


Serving Size: 2 fl oz

Amount Per Serving
Calories ... 15
Total Carbohydrate ... 4g
Sugars ... 4g
Niacin ... 25mg
(as niacinamide)
Inositol-enhanced Bonded Arginine Silicate ... 800mg
(as nooLVL™)
EnXtra® Alpinia galanga Root Extract ... 300mg
N-Acetyl-L-Tyrosine ... 250mg
L-Tryptophan ... 250mg
L-Theanine ... 200mg
Alpha-Glycerylphosphorylcholine ... 200mg
(alpha GPC)
Wild Blueberry Fruit Extract ... 200mg
Organic Coffeeberry® ... 130mg
(90mg caffeine) Whole Coffee Fruit Extract
Cereboost™ American Ginseng Root Extract ... 100mg
Celastrus paniculatus Seed Extract ... 30mg
Saffron Stigma Extract ... 3mg

Other Ingredients: Purified water, Organic Coconut Sugar, Malic Acid, Natural Bitterness Masker, Potassium Sorbate, Sodium Benzoate, Natural Flavors (Blueberry, Acai, Raspberry, Vanilla)

Contains Tree Nuts (Coconut)
One bottle contains caffeine comparable to an 8-ounce cup of coffee. Limit caffeine products to avoid nervousness, sleeplessness, and occasional rapid heartbeat. For adult use only. Do not take if you are pregnant or nursing. If you are taking medication and/or have a medical condition, consult your doctor before use.