Nox Synergy Powder
Designs for Health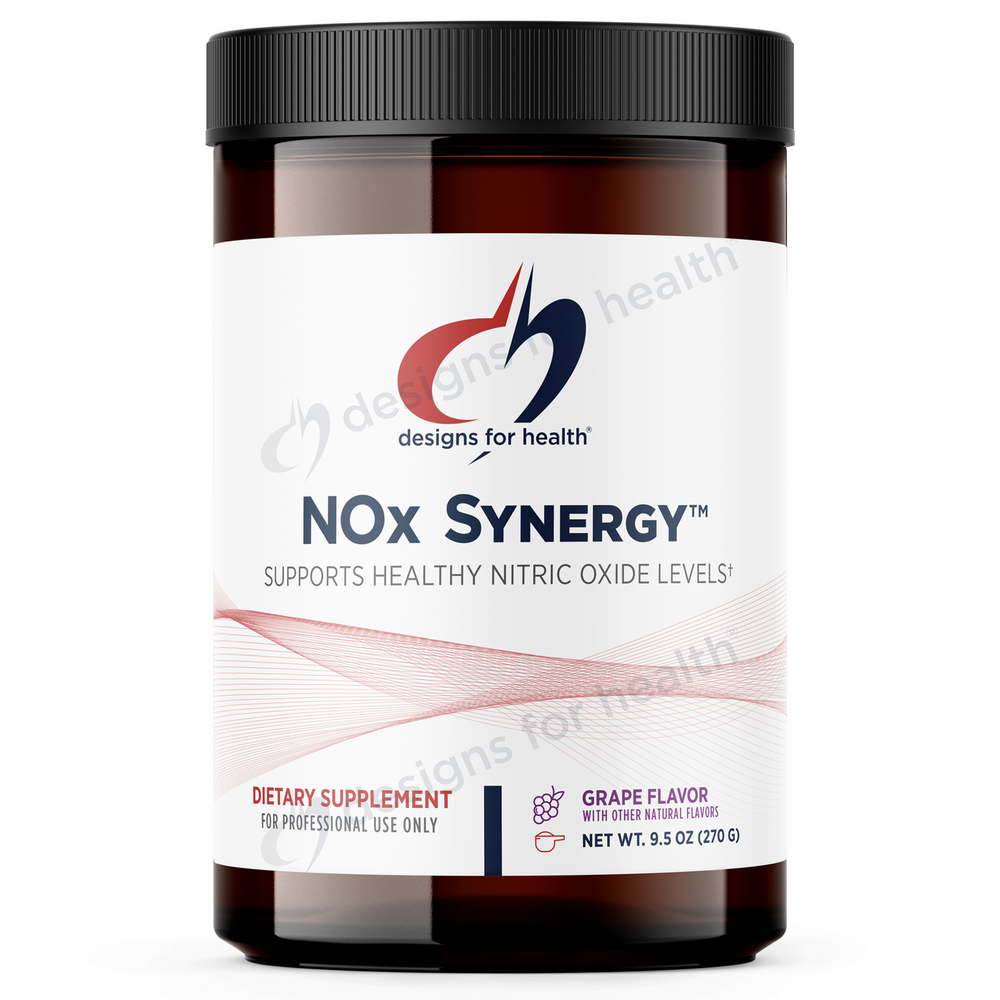 SKU: DFH-NOX210
NOx Synergy™ is a synergistic formula designed to optimize nitric oxide (NO) levels in the body. The ingredients in this formula work to help increase the synthesis and decrease the degradation of nitric oxide, which is beneficial for cardiovascular function, circulation and muscular performance.
As a dietary supplement, mix 7 grams (approx. one scoop) in 8-10 ounces of water per day, or as directed by your health care practitioner.

Serving Size: 7 Grams (Approx. 2 Teaspoons)
Amount Per Serving
Vitamin C ... 300mg
(as ascorbic acid)
Folate ... 100mcg
(as Quatrefolic [6S]-5-Methyltetrahydrofolate, glucosamine salt 200 mcg)
Pantothenic Acid ... 100mg
(as D-Calcium Pantothenate)
Magnesium ... 120mg
(from Creatine MagnaPower)

L-Arginine ... 1.5g
L-Citrulline ... 1.5g
Taurine ... 1g
Creatine (from Creatine MagnaPower) ... 675mg
Grape and Apple Extracts ... 250mg
(Vitus vinifera)(fruit)(Malus pumila)(skin)[standardized to contain 95% polyphenols]
L-Glutamine (as Setria) ... 100mg

Other Ingredients: Natural flavor, citric acid, stevia leaf extract.