NuAdapt - CA Only
Ortho Molecular Products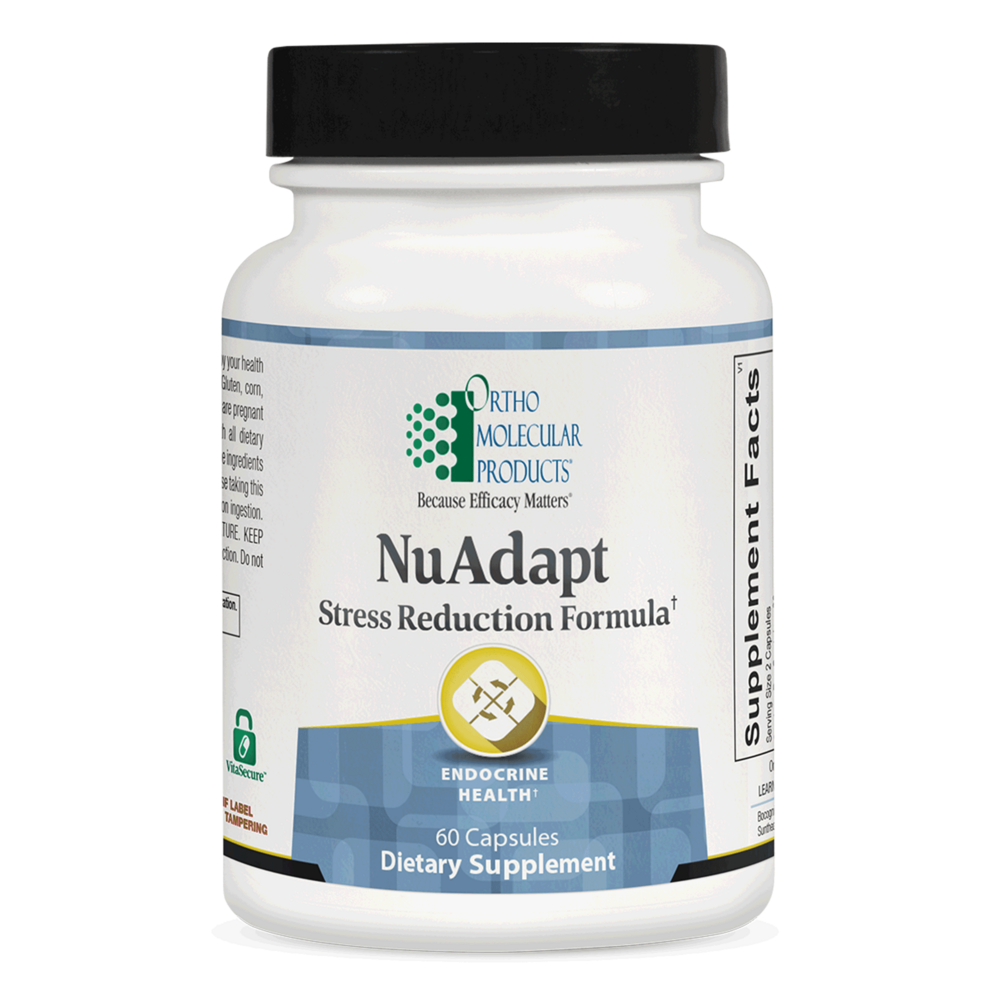 SKU: OHM-909060C
NuAdapt contains a nootropic and a blend of adaptogenic botanicals and nutrients specifically formulated to counteract the effects of daily stress, improve mental performance, and support healthy energy levels.
2 capsules taken one or two times per day, or as recommended by your healthcare professional.

Serving Size: 2 capsules
Amount Per Serving
Bacopa Extract ... 300 mg
(Whole Herb) (Bacognize®)(Standardized to contain 12% Bacosides)
Ashwagandha Root Extract ... 250 mg
(Standardized to contain 1.5% Withanolides)
Rhodiola rosea Root Extract ... 200 mg
(Standardized to contain 3% Rosavins)
Eleuthero Root Extract ... 200 mg
(Standardized to contain 0.8% Eleutherosides)
L-Theanine ... 100 mg
(Suntheanine®)
Phosphatidylserine ... 100 mg
(from Sunflower Seed)

Other Ingredients: Natural Vegetable Capsules, Magnesium Stearate and Silicon Dioxide.

Does Not Contain: Wheat, gluten, corn, yeast, animal or dairy products, fish, shellfish, peanuts, tree nuts, egg, artificial colors, artificial sweeteners or preservatives.
Do not consume this product if you are pregnant or nursing.