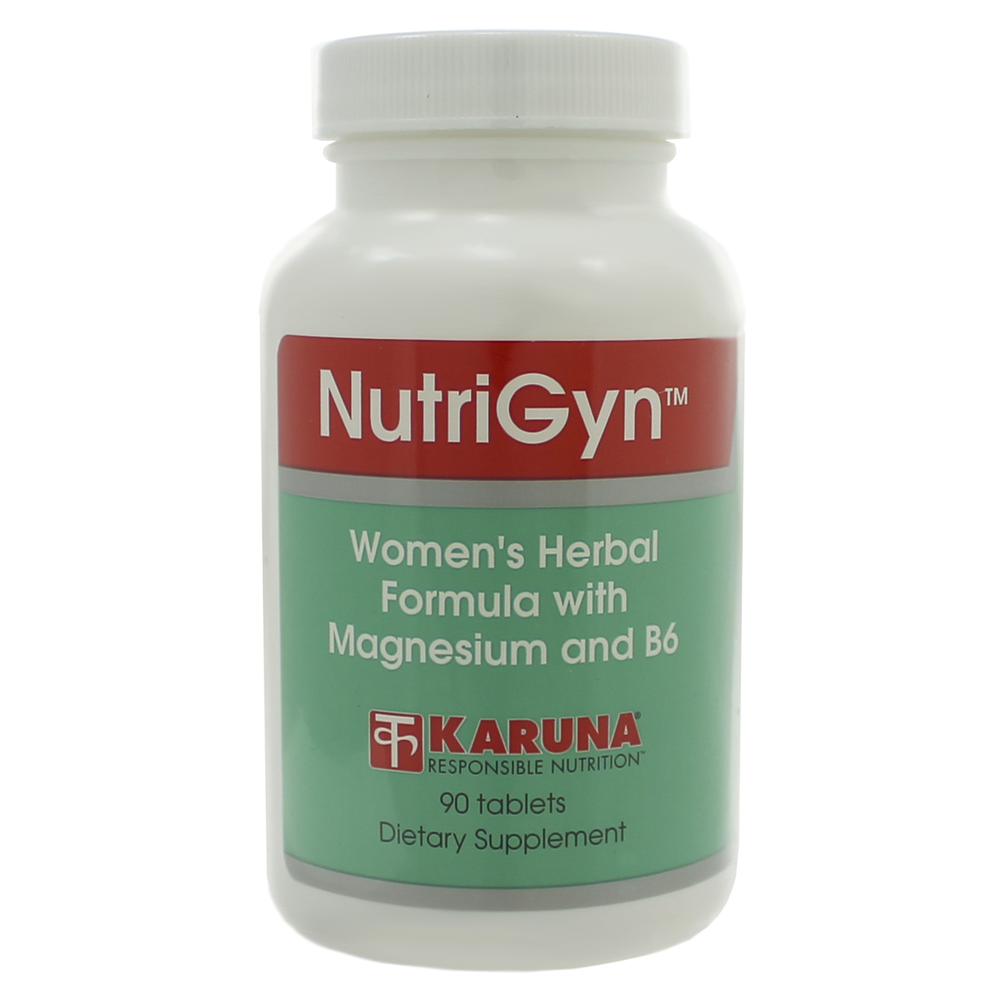 SKU: KAR-7101
Herbal formula with magnesium and B6 for premenstrual support
This combination botanical / nutrient formula provides support to help maintain a normal, premenstrual hormonal balance.

Several clinical studies have confirmed the benefits of Vitex agnus-castus (Chaste berry) and vitamin B6 for regulation of the latter portion of the menstrual cycle. Supportive botanicals, nutrients and glandulars are also included to amplify their effects.
One tablet, 2-3 times daily, at least two weeks prior to onset of menses, or as directed.
NutriGyn - 1 tablet provides

Vitamin B6 (pyridoxine HCI)

25 mg

33 mg

Dong Quai (Angelica sinensis)**
33 mg

Chaste Berry
(Vitex agnus-castus)**

33 mg
Ovarian Tissue***
33 mg
Wild Yam (Dioscorea villosa )**
33 mg
Hypothalamus***
3.3 mg

Pituitary***

1.7 mg

*

* Daily Value (DV) not established
**4:1 extract
***Glandulars are FDA approved BSE-free
It looks like there are no similar
products available