Oat Combination
Seroyal/Genestra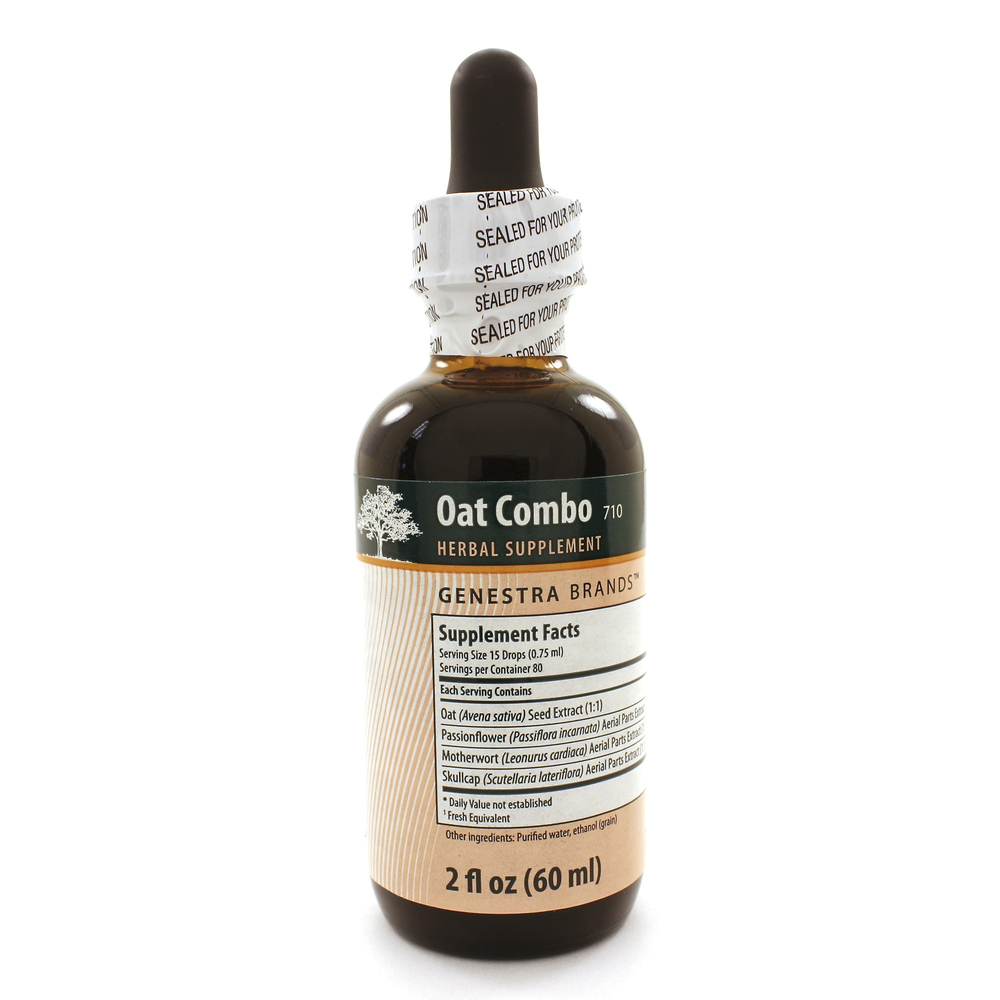 SKU: GN-11710
Combination of oat, passionflower, skullcap and motherwort
Traditionally used in Herbal Medicine to support emotional wellness and promote restful sleep in periods of temporary stress*
Traditionally used in Herbal Medicine to help relieve typical menstrual symptoms in healthy women*
Ideal for vegans
Take 25 drops four times daily with meals or as recommended by your healthcare practitioner.
Serving Size: 25 Drops (1.25 ml)
Amount Per Serving
Oat ... 0.40ml
(Avena sativa)
Aerial Parts Extract (1:10)
40 mg Dried Equivalent
Passionflower ... 0.38ml
(Passiflora incarnata)
Aerial Parts Extract (1:10)
38 mg Dried Equivalent
Motherwort ... 0.29ml
(Leonurus cardiaca)
Aerial Parts Extract (1:10)
29 mg Dried Equivalent
Skullcap ... 0.19ml
(Scutellaria lateriflora)
Aerial Parts Extract (1:10)
19 mg Dried Equivalent
Other Ingredients: Purified water, ethanol.
This product does not contain
starch
soy
sodium
sugar
artificial coloring
artificial flavoring
dairy
animal products
Ideal for vegans.
Risk Information: If you are pregnant or breastfeeding, do not use. Consumption with alcohol, other medications and/or dietary supplements with sedative properties is not recommended. If diarrhea, stomach irritation or uterine bleeding occurs, discontinue use. Exercise caution if operating heavy machinery, driving a motor vehicle or involved in activities requiring mental alertness. Hypersensitivity/allergy to passionflower has been known to occur; in which case, discontinue use.
Quality Assurance: Safety-sealed for your protection and for product freshness. Do not use if outer seal is missing or broken. Store in a cool, dry place.