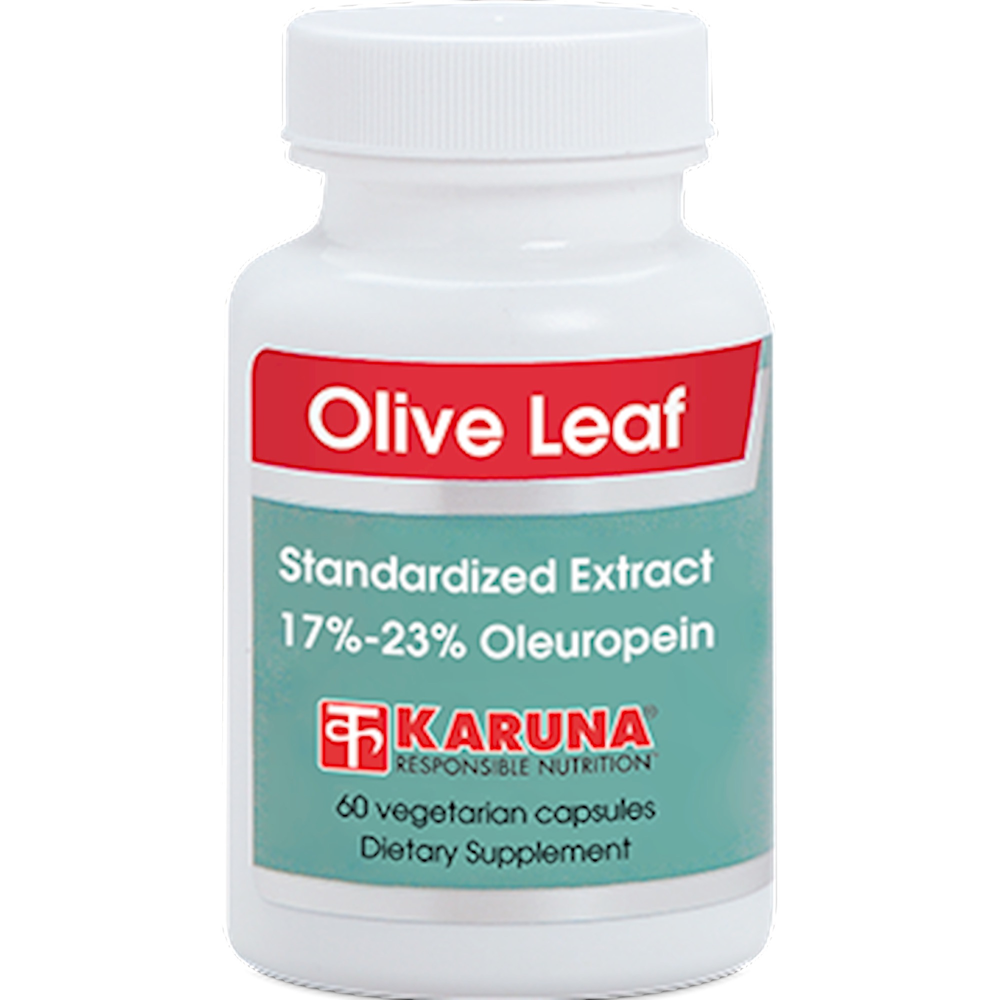 SKU: KAR-5211
Standardized herbal extract
Olive leaf extract (Olea europa) helps support normal blood pressure.

Olive leaf extracts constituents combine synergistically as potent antioxidants with greater activity that vitamin C and E; in addition, its components oleuropein and hydroxytyrosol have shown a broad antimicrobial action against viruses, retroviruses, bacteria, yeasts, fungi, molds and parasites in vitro.

Clinical trials clearly show olive leaf extracts to be orally bioavailable.

Animal studies have confirmed olive leaf extracts reduction of tissue injuries and the hypoglycemic activity of its constituent oleuropeoside.
One capsule 2 times daily, or as directed.
Olive Leaf Extract-1 capsule provides

Olive Leaf Extract
(Olea europa)**

500 mg

*

* Daily Value (DV) not established
<!-- Remove Kava