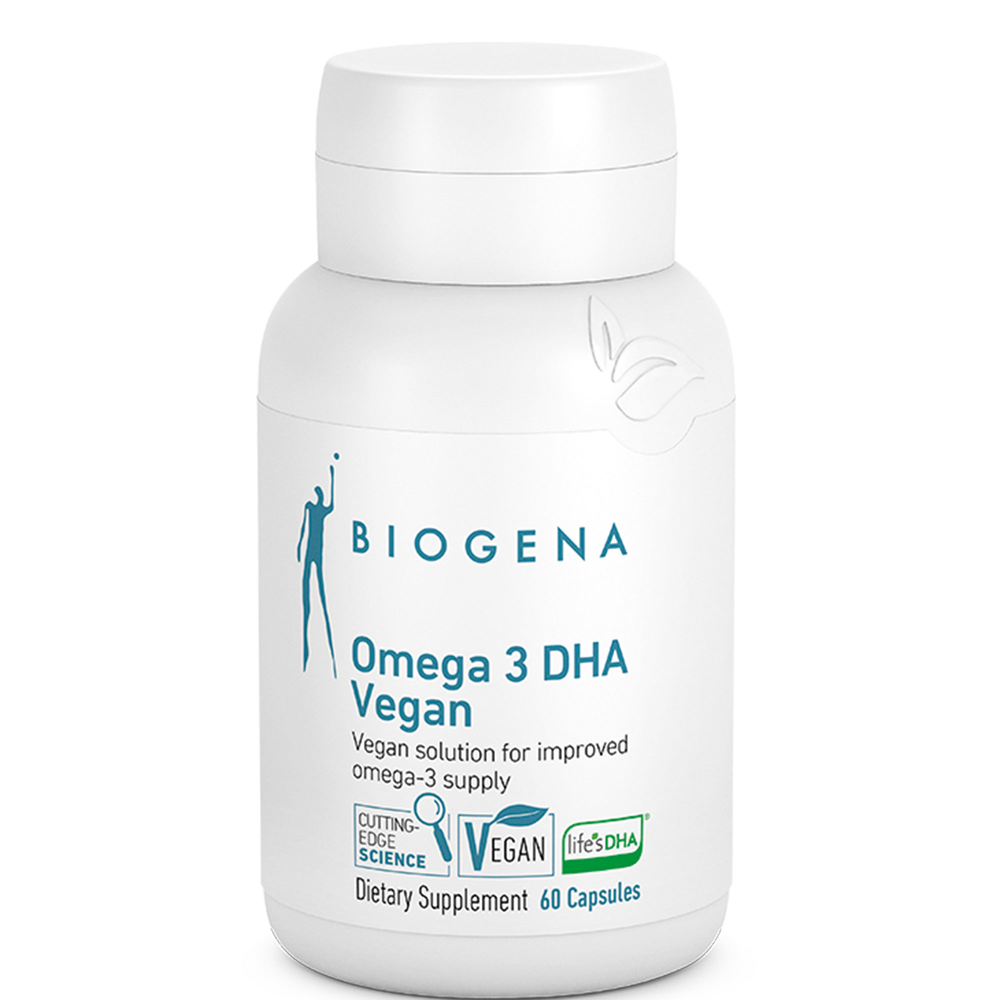 SKU: BIO211-939999226580
The DHA contained in Biogena Omega 3 DHA Vegan originates from the mi-croalga Schizochytrium sp. and offers vegans and vegetarians a high-quality alternative to animal-based food sources. DHA serves the body as a building block and plays a role in different body functions. An optimal DHA supply provides an array of benefits for human health and well-being.**
Suggested Use:
Take 1 capsule per day taken with a meal and plenty of liquid.
Serving Size: 1 Capsule
Amount Per Serving
Calories ... 9
Total fat ... 1 g / 1%**
Vitamin E (as D-alpha tocopherol) ... 8 mg / 53% DV
* Percent Daily Value based on 2,000 calorie diet.
Other Ingredients: sunflower oil, capsule shell: modified corn starch, glycerin, carrageenan.
Does not contain: Gluten, soy, milk, tree nuts, wheat, peanuts, fish, crustacean shellfish
Ideal for Vegans, Vegetarians
Trademark™
life'sDHA® is a trademark of DSM.
Warning: If you are pregnant or nursing, or taking prescription medications, consult your healthcare provider before taking this product.