Omega 3 Platinum
Advanced Nutrition by Zahler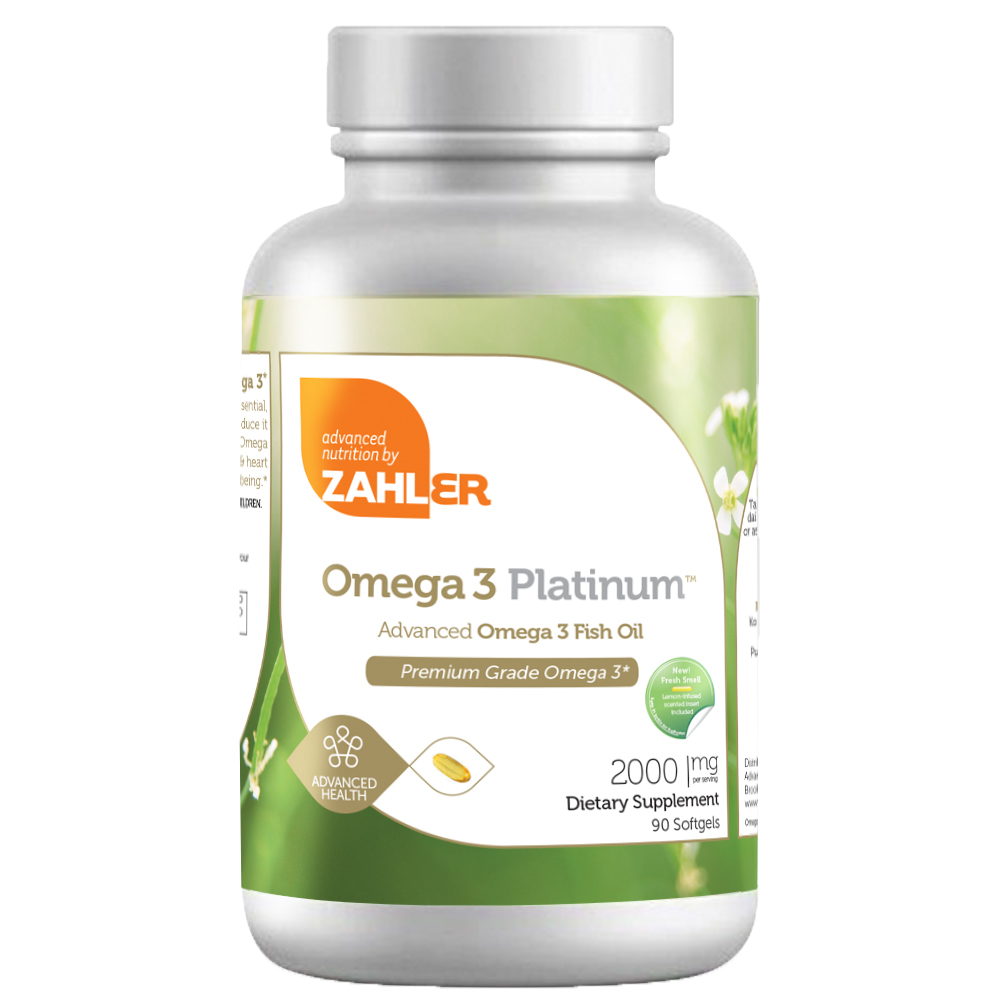 SKU: ANZ212-8059
Zahlers Omega 3 Platinum is a pure, molecularly distilled fish oil formula that has high concentrations of EPA and DHA in the optimal 3:2 ratio. Omega 3 is an essential fatty acid; the body requires it but cannot produce it on its own. The benefits of Omega 3 come primarily from DHA and EPA. DPA may also offer health benefits, though it has not been researched as thoroughly as DHA and EPA. Omega 3 Platinum contains Omega 3 fatty acids derived exclusively from wild menhaden fish from certified, sustainably managed US fisheries. It is refined, purified, and encapsulated in the USA, as well as complies with California Proposition 65 Standards for Heavy Metals. With Omega 3 Platinum, you get more of Omega 3's fighting power in a smooth softgel that has no fishy aftertaste.
Take 1 to 3 softgels daily with meals or as directed by a healthcare practitioner.
Serving Size: 2 Softgels
Amount Per Serving
Calories ... 20
Total Fat ... 2g
Fish Oil ... 2000mg
EPA ... 600mg
(Eicosapentaenoic Acid)
as TG
DHA ... 400mg
(Docosahexaenoic Acid)
as TG
Total Omega 3 ... 1100mg
as TG
Other Ingredients: Kosher Gelatin, Glycerin, Purified Water.
Keep out of reach of children. Store tightly in a cool dry place. Do not refrigerate.