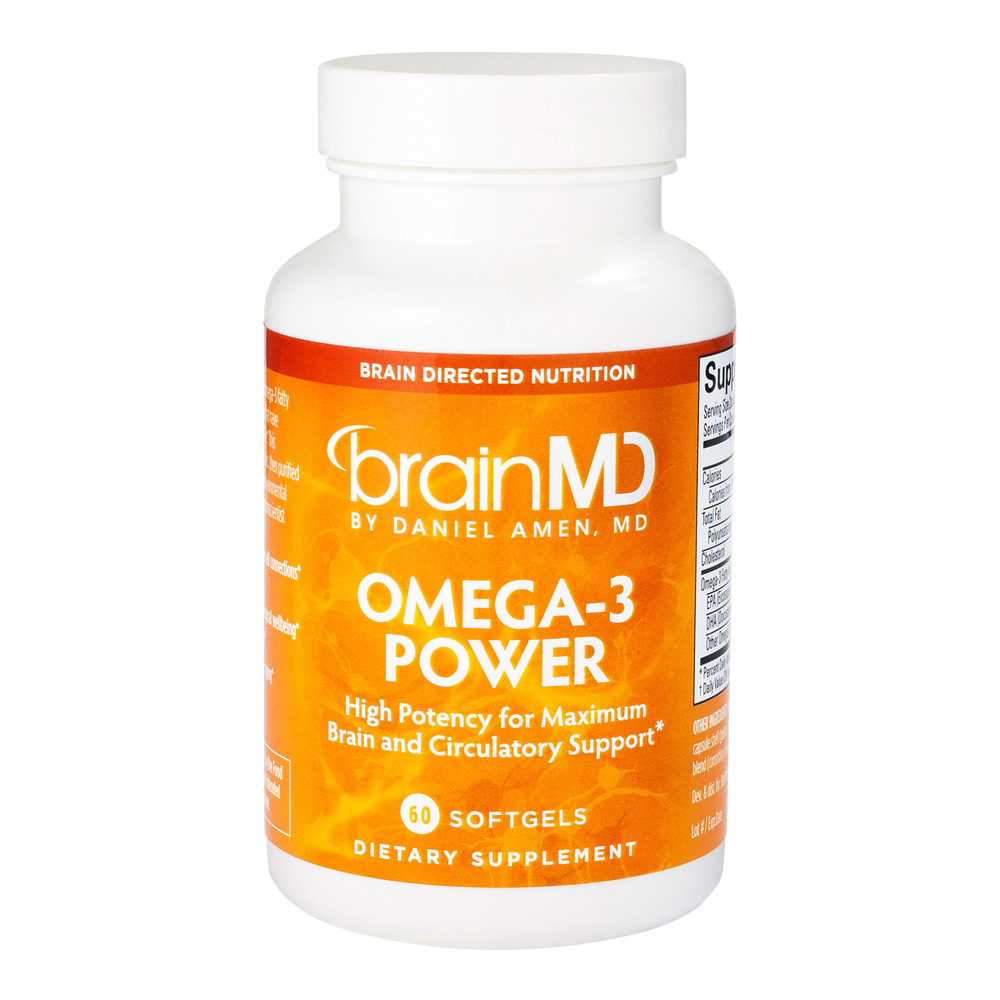 SKU: BRA626-84
High Potency for Maximum Brain and Circulatory Support* Boost your cognitive function, positive mood, heart and whole body health with BrainMDs ultra-purified, highly concentrated Omega-3 Power.*

Suggested Use: Take 2 softgels once or twice daily with food, not to exceed 4 softgels per day. Children can take 1 softgel daily per 40lbs body weight.

Serving Size 2 Softgels

Amount Per Serving
Calories ... 25
Calories from Fat ... 25
Total Fat ... 2.5 g
Polyunsaturated Fat ... 2 g
Cholesterol ... 10 mg
Omega-3 Fatty Acids, Total ... 1.6 g
EPA (Eicosapentaenoic Acid) ... 860 mg
DHA (Docosahexaenoic Acid) ... 580 mg
Other Omega-3 Fatty Acids ... 160 mg


Other Ingredients: Highly concentrated Omega-3 Fish Oil (wild caught anchovy), capsule shell (gelatin, glycerin, purified water), natural lemon/lime flavor, proprietary antioxidant blend (consisting of natural tocopherols, rosemary extract, and ascorbyl palmitate).


Dairy Free, Sugar Free, Corn Free, Soy Free, Gluten/ Yeast Free, Artificial Additive Free.
KEEP OUT OF REACH OF CHILDREN.

Store at room temperature in a dry place. Do not use if clear neck seal is broken or missing.

USE CONTENTS WITHIN 45 DAYS AFTER OPENING.