Open the Liver Canals
Kan Herb Company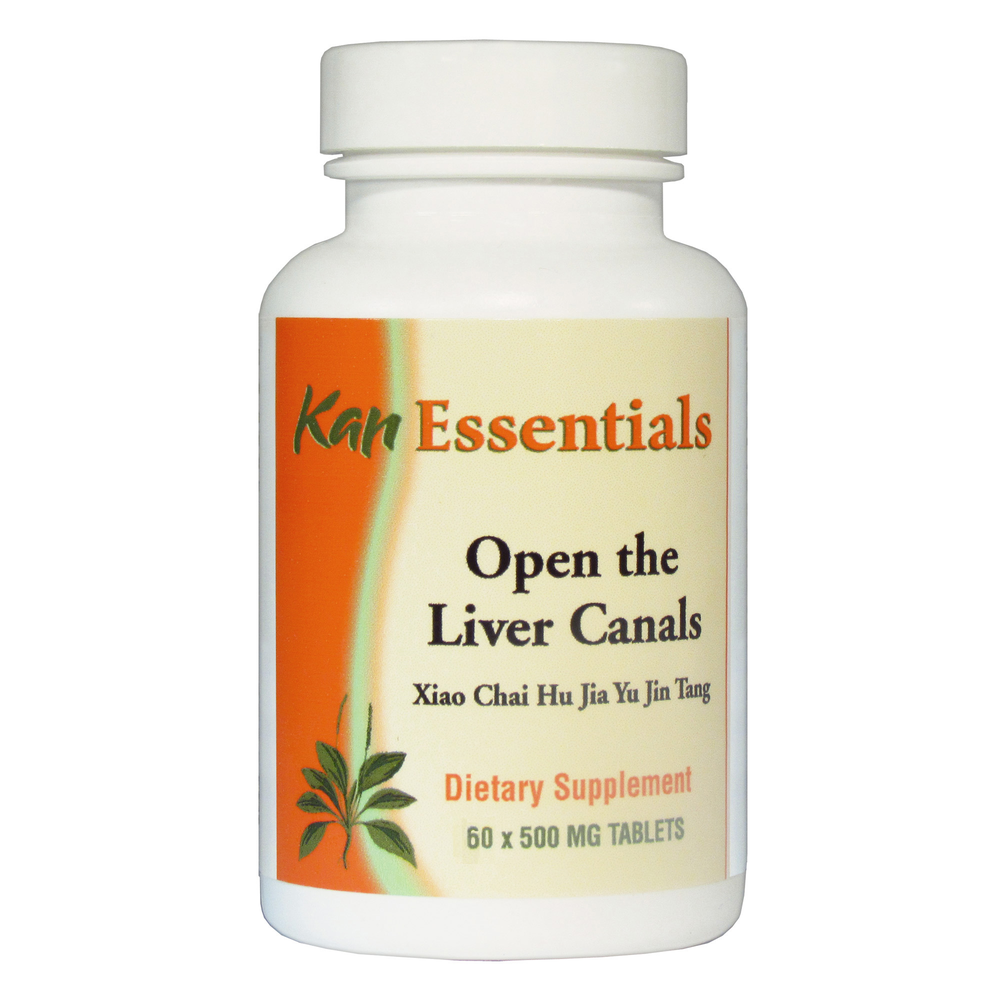 SKU: KA3E-VOL60
Functions:
This formula expels pathogens from the Shao Yang, ensures smooth flow of Qi.
Indications (Symptoms)
_Shortness of breath, persistent dry cough, vomiting
_Restlessness, loss of balance, urinary incontinence
_Generalized debility and weakness
_Abdominal distention
Take 2-3 times daily:
1-10lbs - 1/4 tab
11-20lbs - 1/2 tab
21-35lbs - 1 tab
36-75lbs - 2 tabs
76-100lbs - 3 tabs
Pinyin Name
-Common Name

Chai hu
-Bupleurum root
Huang qin
-Chinese skullcap root
Shi zhu hong ren shen
-Chinese red ginseng root
Yu jin
-Turmeric root tuber
Fa ban xia
-Licorice cured pinellia rhizome
Gan cao
-Chinese licorice root
Gan jiang
-Dried ginger rhizome
Hong zao
-Red jujube fruit
50 mg excipients & binders: silicon dioxide, stearic acid, microcellulose coating.
Cautions & Contraindications:
Patients with Liver Yang rising, especially Hypertension.
Use only under the direct
supervision of a qualified health care practioner, seek
their advice if pregnant or nursing. Keep out of reach of
children. Keep tightly capped and out of direct sunlight.
Store at room temperature.