Opti-EPA/Enteric Coated
Douglas Labs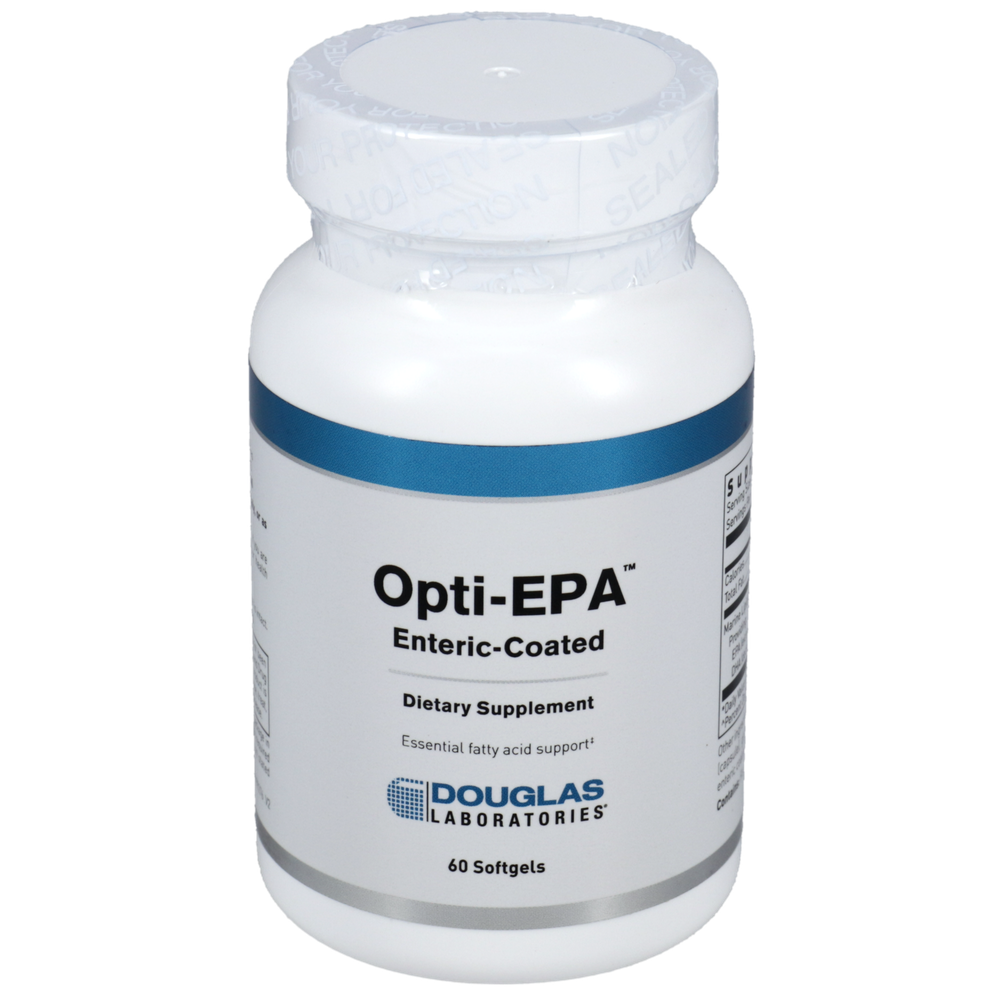 SKU: DL-9927660X
A higher ratio of EPA to DHA from fish

Opti-EPA™ is a concentrated marine fish oil, providing eicosapentaenoic acid (EPA) and docosahexaenoic acid (DHA). Sufficient dietary levels of EPA and DHA fatty acids are important in the normal functioning of cardiovascular and neurological health. This formulation is enteric-coated, significantly reducing the "fishy" taste sometimes associated with marine lipid supplements.‡
As a dietary supplement, adults take 2 softgels daily, or as directed by a health professional.


Serving Size: 2 Softgels

Amount Per Serving
Calories ... 16
Total Fat ... 1.7g
Marine Lipid Concentrate ... 1700mg
Providing:
EPA (eicosapentaenoic acid) 660mg
DHA (docosahexaenoic acid) 340mg

Other Ingredients: Ultra refined fish oil concentrate, gelatin (capsule), glycerin, purified water, rosemary extract, enteric coating (ethylcellulose, medium-chain triglycerides, oleic acid, sodium alginate, stearic acid)

Contains: Fish Oil (anchovy)

Gluten-Free, Non-GMO
Warning: If you are pregnant, nursing, have any health condition, or are taking any medication, consult your health professional before using this product.

Keep out of reach of children.

Store in a cool, dry place. Use only if the safety seal is intact.