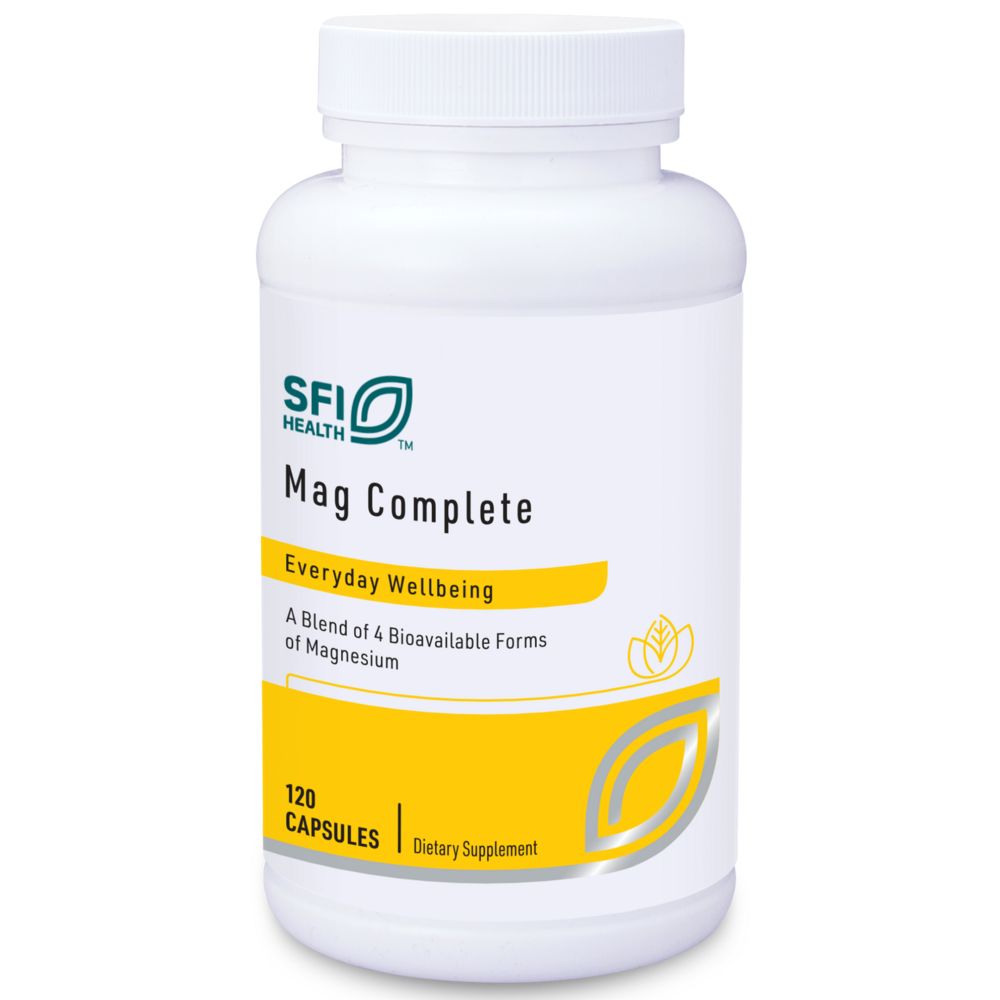 SKU: COM-CP1830
Magnesium is important for healthy blood vessels, producing energy, and for maintaining healthy nerve and muscle function. Magnesium is a key micromineral, and many Americans simply do not get enough magnesium through diet. Mag Complete is not just a regular magnesium supplement; it is a blend of four forms of magnesium, designed for optimal absorption and utilization.*

Suggested Use:
Take two capsules two times daily with meals. Daily intake may be increased or decreased; should gastric discomfort or diarrhea occur, reduce dosage.
Serving Size: 2 capsules
Amount Per Serving
Magnesium ... 240mg
(as magnesium succinate, magnesium taurinate, magnesium malate and magnesium citrate complex)
Other Ingredients: Hydroxypropylmethylcellulose (vegetarian capsule) and magnesium stearate.


Free of the following common allergens: milk/casein, eggs, fish, shellfish, tree nuts, peanuts, wheat, gluten, soybeans, and yeast. Contains no artificial colors, flavors, or preservatives.


Caution: Keep container tightly closed in a cool, dry and dark place. Keep out of reach of children.