Optimal EFAs®-BC
Biotics Research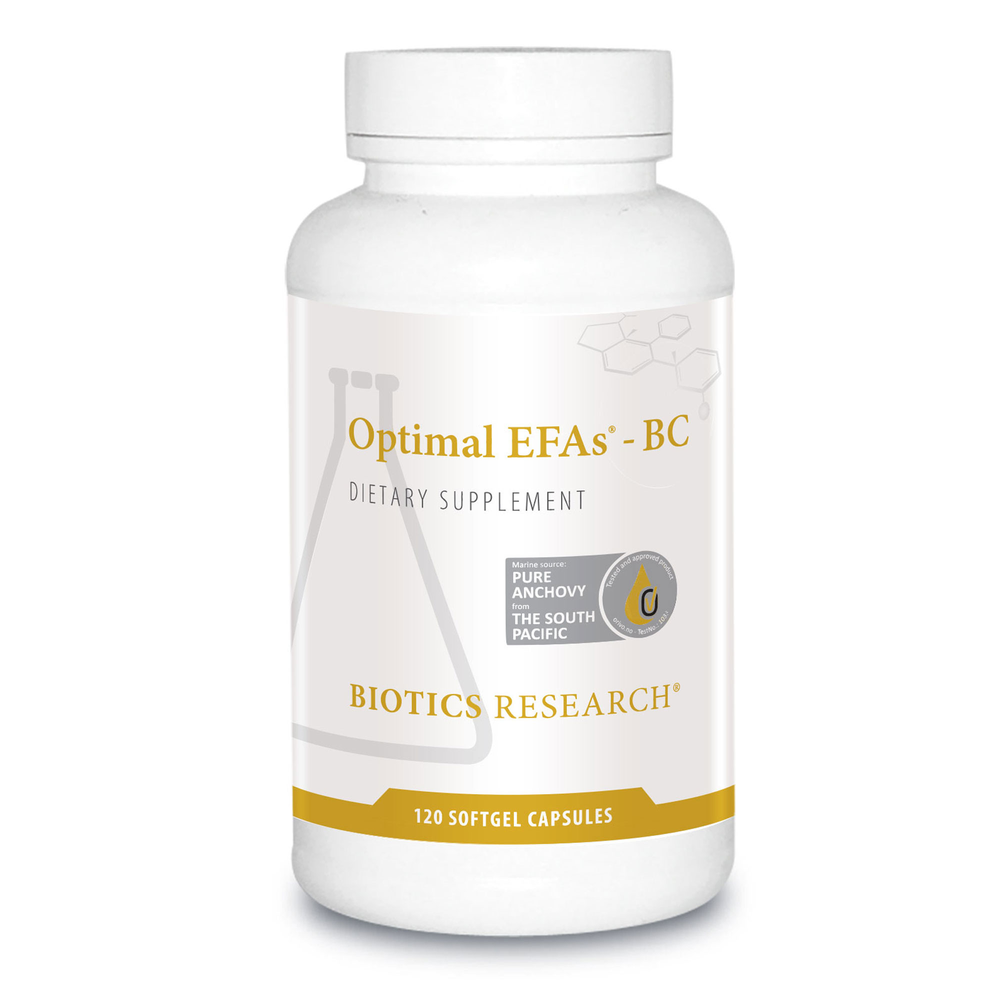 SKU: BRC-1407
Optimal EFAs®-BC supplies a unique balance of omega-3, -6, and -9 fatty acids by using the highest quality fish, flaxseed, and blackcurrant seed oils. Each capsule provides optimal ratios of alpha-linolenic acid (ALA), eicosapentaenoic acid (EPA), docosahexaenoic acid (DHA), gamma-linolenic acid (GLA) and oleic fatty acids. Optimal EFAs®-BC contains EPA and DHA sourced from a strategically-placed facility in the far South Pacific Ocean off the coast of Chile, guaranteeing the freshest fish oil available with full traceability and unparalleled purity.
Suggested Use:
Two (2) softgel capsules two (2) times each day as a dietary supplement or as otherwise directed by a healthcare professional.


Serving Size: 2 Softgel Capsules

Amount Per Serving
Calories ... 20
Calories from Fat ... 20
Total Fat ... 2g
Saturated Fat ... 0g
Cholesterol ... 5mg
Proprietary Blend ... 2g
Flax Seed oil
Black Currant Seed Oil
Fish oil

Other Ingredients: Capsule shell (gelatin, glycerin and water) and natural mixed tocopherols.

Contains ingredients derived from Anchovy

This product is gluten and dairy free

Each serving of Optimal EFAs®-BC provides:
ALA (Alpha-Linolenic acid) 530 mg
EPA (Eicosapentaenoic acid) 205 mg
DHA (Docosahexaenoic acid) 154 mg
GLA (Gamma-Linolenic acid) 152 mg
Oleic acid 200 mg
CAUTION: Not recommended for pregnant women

KEEP OUT OF REACH OF CHILDREN

Store in a cool, dry area. Sealed with an imprinted safety seal for your protection.