Optimal Liposomal Glutathione Original Mint
Seeking Health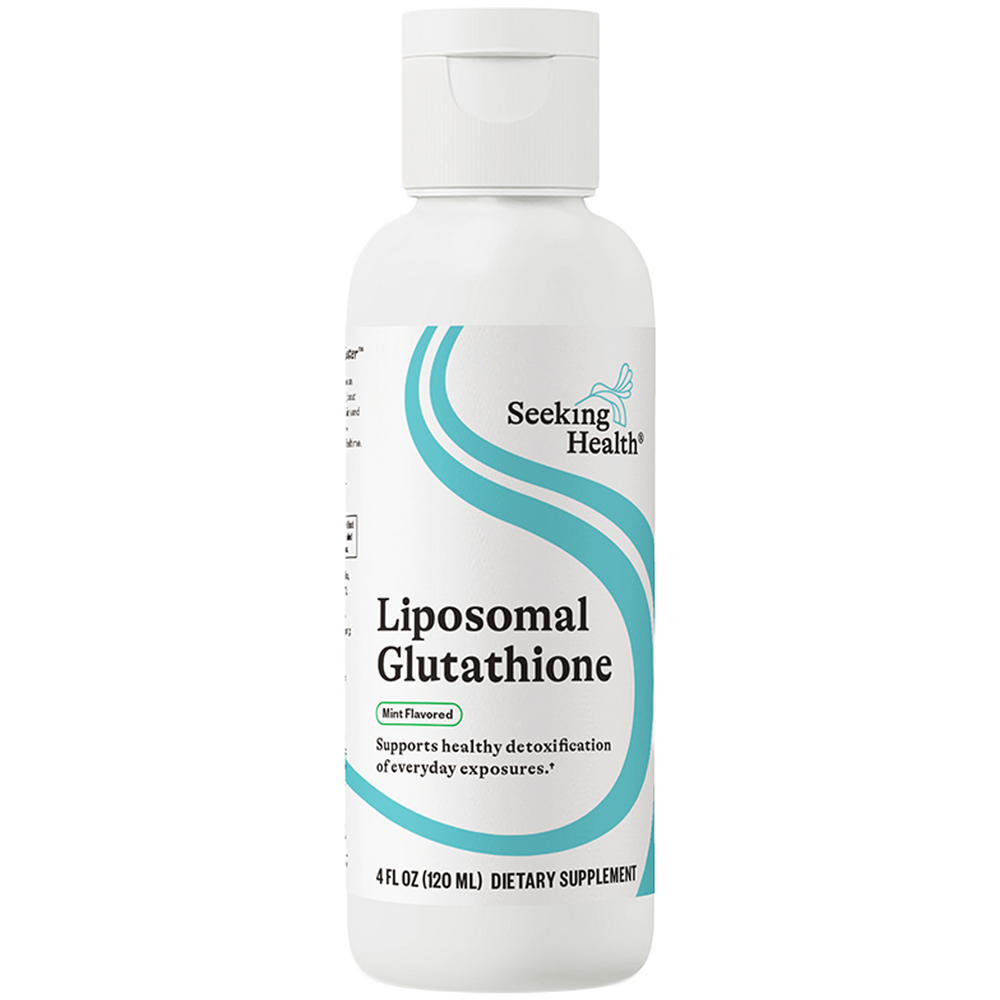 SKU: SKH-GLU4OZLIPO
Optimal Liposomal Glutathione is a powerful antioxidant support formula. Each serving provides 100 mg of reduced glutathione packaged in soy-free liposomes to enhance absorption and delivery.*
Optimal Liposomal Glutathione is formulated by epigenetics expert Dr. Ben Lynch. It is ideal for those seeking an effective way to supplement glutathione. The unique liposomal form protects fragile glutathione through your digestive system. This supports optimal absorption and delivery to your cells.*
Suggested Use:
Shake lightly before each use. Take a few drops or up to 4mL (about 3/4 tsp) by mouth, hold for a few seconds, swish and swallow. Use as directed by your healthcare professional. Do not take within 3 hours of bedtime.

Serving Size: 3/4 tsp (4 ml)

Amount Per Serving
Calories … 10
Total Carbohydrates … 1 g†
Choline … 64mg
 (as Phosphatidylcholine and choline bitartrate)
Glutathione … 100mg
 (as S-acetyl L-glutathione)(Emothion®)


Other Ingredients: Purified water, natural flavors, sunflower lecithin with tocopherols, organic acacia gum, potassium sorbate, Lipid-ProtectTM(oleic acid,CoQ10, tocotrienols with carotenoids, CMO (cetyl myristoleate (Kombo nut oil)), astaxanthin oil (algae)).


Free of: Milk, Egg, Fish, Shellfish, Tree Nuts, Peanuts, Wheat, Soy, Gluten, GMO.
Suitable for Vegans and Vegetarians
Warnings
Intended for use by adults and children over 4 years of age. Children and pregnant or lactating women should consult their healthcare practitioner prior to use.