HerbaLozenge® Orange C
Zand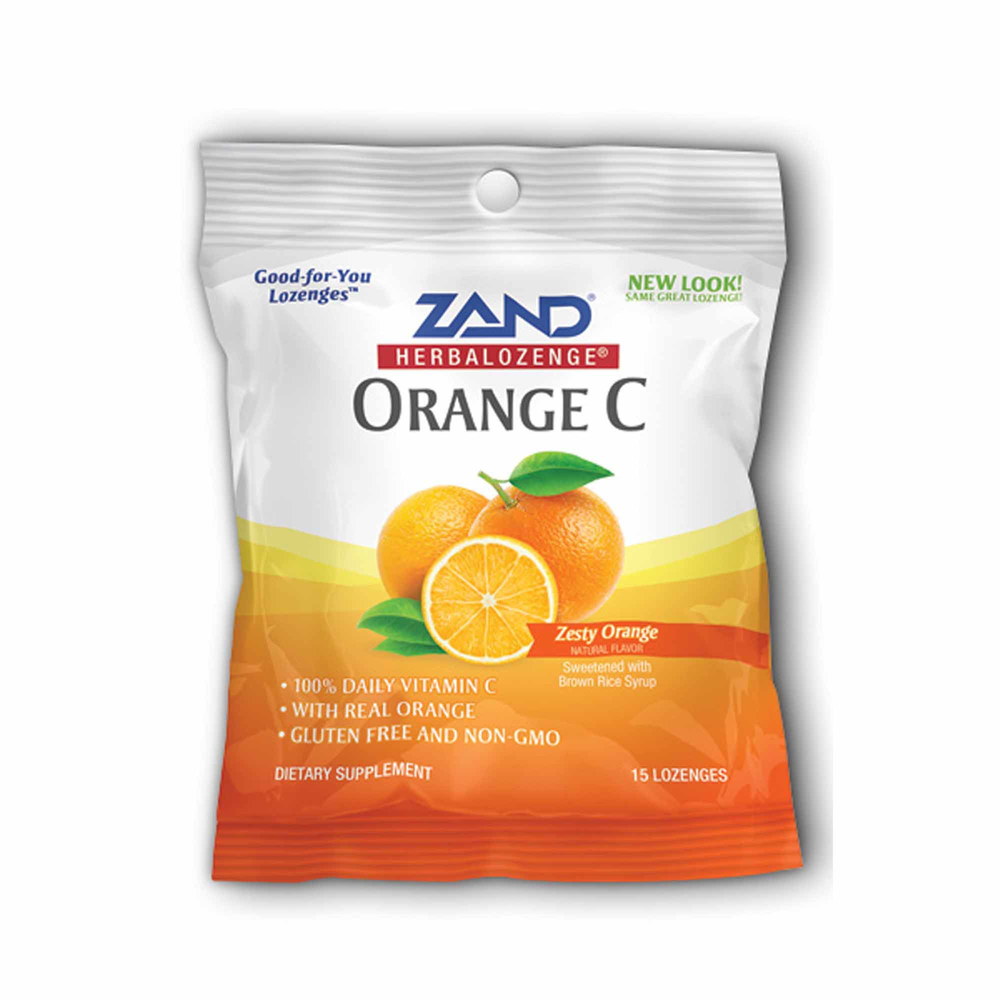 SKU: ZND-Z0022
HerbaLozenge Orange C 2-in-1 Support

Vitamin C Supplement & Throat Lozenge in One!

Providing 100% of the recommended daily intake of Vitamin C, each Zand Orange C HerbaLozenge is formulated to help support healthy immune function, essential during the winter months. In addition, our special blend of herb and plant extracts -- Hibiscus Flower, Orange Peel, Lemon Peel, Rose Hips, Lemongrass, Perilla Leaf, and Schizonepeta Herb -- works synergistically to help soothe dry throat.*

Made with real orange juice, Orange C HerbaLozenges is perfect for the entire family. Kids love the amazing taste, while parents love the fact they contain NO cane sugar, corn syrup, artificial sweeteners or colors!
Use only as directed. Use 1 lozenge every 1 to 2 hours. Repeat as needed. Allow lozenge to slowly dissolve in the mouth. Do not use more then 6 lozenges in 1 Day. Store in a cool dry place.

Serving Size: 1 Lozenge (3.8 g)

Amount Per Serving
Calories ... 15
Total Carbohydrate ... 4 g
Sugars ... 1 g
Vitamin C ... 60 mg
(as Ascorbic Acid)
Proprietary Blend ... 3.8 g
Brown Rice Syrup, Orange Juice, Natural Orange Flavor and herbal extracts of Hibiscus Flower, Orange Peel, Lemon Peel, Rose Hips (Rosa canina), Lemongrass (Cymbopogon citratus), Perilla Leaf and Schizonepeta Herb.

Other Ingredients: None.
Do not use if you if bag has been opened or printed lozenge wrapper is missing. Keep out of reach of children. Keep your licensed health care practitioner informed when using this product.