Organic Perineal Balm
Earth Mama Organics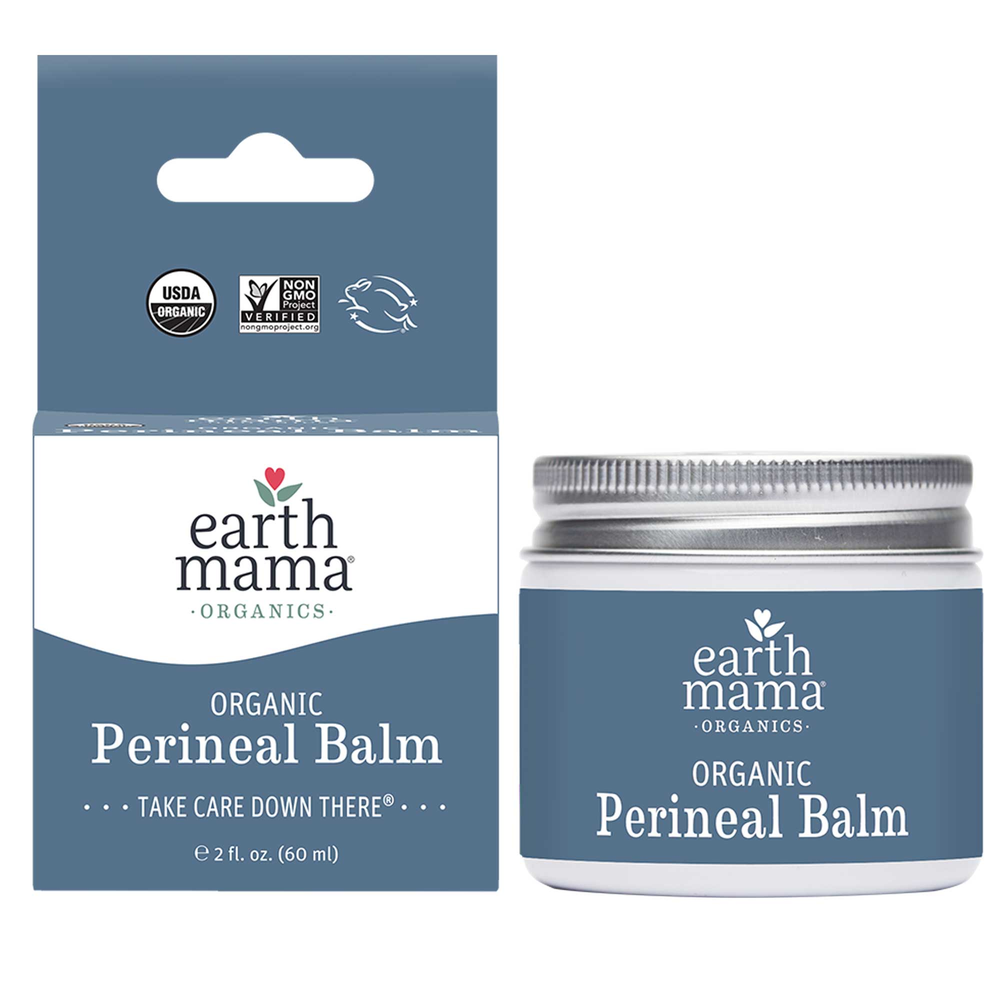 SKU: EAR503-10112
Organic Perineal Balm helps provide lasting, cooling comfort for pregnancy and postpartum "down there" nether region. The cruelty-free balm boasts an exclusive herbal blend of organic witch hazel and other rich organic botanicals — all traditionally used to soothe and relieve perineal discomfort before and after childbirth. And although it's formulated to be safe for pregnant women, make no mistake: anyone can use this balm.
Suggested Use:
Helps soothe, cool and provide relief "down there" before and after childbirth! Store ointment in the refrigerator for extra cooling, and apply 2-3 times a day.
Ingredients: Organic Olive (Olea Europaea) Fruit Oil, Organic Shea (Butyrospermum Parkii) Butter, Organic Beeswax (Cera Flava), Organic Jojoba (Simmondsia Chinesis) Seed Oil, Organic Lavender (Lavandula Angustifolia) Oil, Organic Peppermint (Mentha Piperita) Leaf Oil, Organic Witch Hazel (Hamamelis Virginiana) Leaf Extract, Organic St. John's Wort (Hypericum Perforatum) Extract, Organic Calendula (Calendula Officinalis) Flower Extract, Organic Yarrow (Achillea Millefolium) Extract.