OrganoGermanium
Allergy Research Group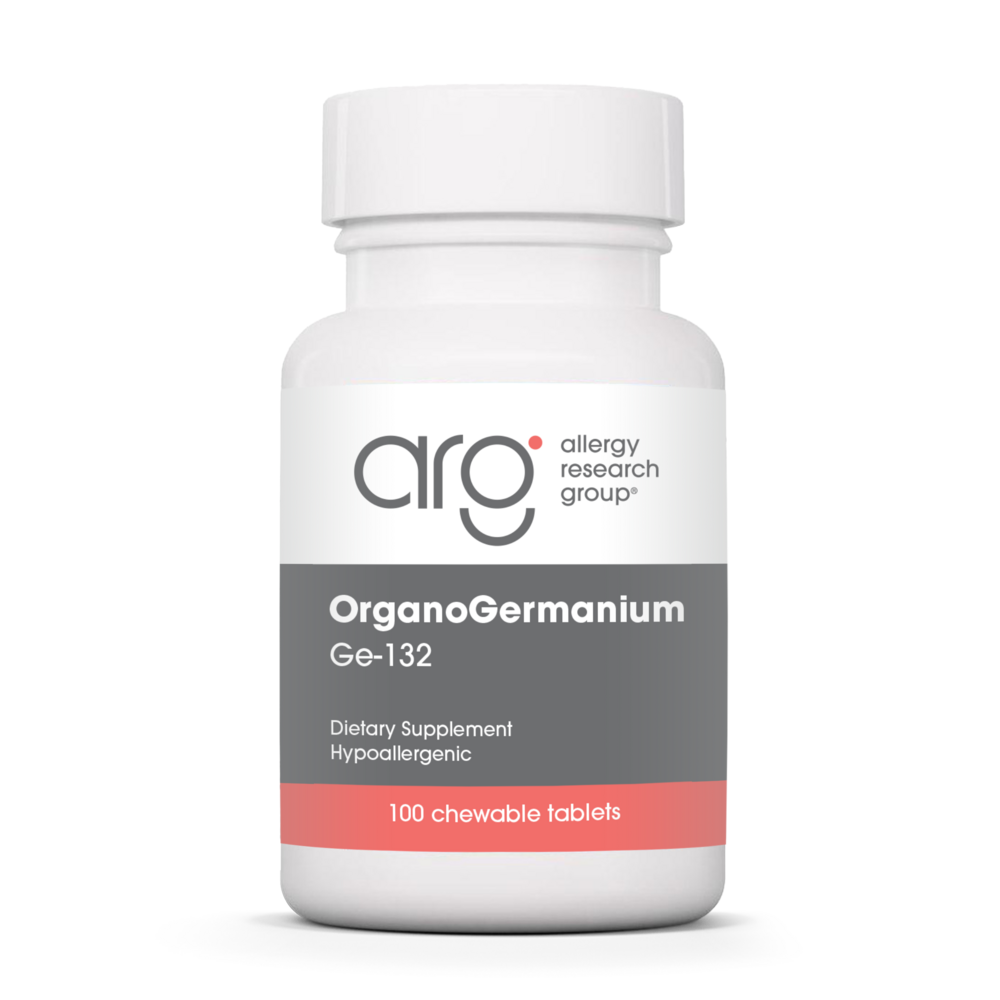 SKU: ARG-75340
OrganoGermanium is available by Allergy Research Group.
-Germanium Sesquioxide
This is the same Organic Germanium except in tablet form. Pure Ge-132 Organic Germanium is a unique organogermanium compound, bis-carboxyethyl germanium sesquioxide, sometimes called just germanium sesquioxide. It has unique molecular characteristics which make it virtually unreactive in the body, and its small particle size and unique structure permit it to be readily cleared in the urine as the intact molecule. Potentially, the body may use germanium as a cellular oxygenator.
Allergy Research Group® introduced pure organic germanium into the United States in 1986. We recognize the importance of providing pure and tested Ge-132. To assure the quality and purity of our germanium products, we carefully analyze every lot. Testing procedures include identification by infrared spectroscopy, purity by acid group titration, absence of inorganic germanium impurities by color limit test, and solubility test. Hypoallergenic.

Suggested Use:
As a dietary supplement, 1 or 2 tablets one (1) to four (4) times daily, or as directed by a healthcare practitioner.


Serving Size: 2 Tablets

Amount Per Serving
Bis-Carboxyethyl Germanium Sesquioxide ...200mg*
* Daily Value not established

Other Ingredients: Mannitol, Stearic Acid, Magnesium Stearate, Acacia Gum, Calcium Carbonate, Cellulose, Silica

Not recommended to be taken in the evening.
It looks like there are no similar
products available